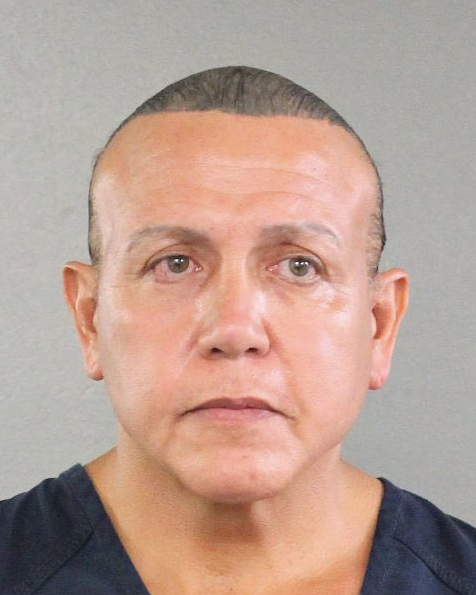 On Friday, authorities arrested Cesar Sayoc, 56, on suspicion of sending suspicious packages and pipe bombs to various prominent Democrats and other right-wing targets over the past week. Soon after his arrest, internet sleuths said they'd identified @hardrock2016 as Sayoc's Twitter account. Videos tweeted from the account show a guy who looks a lot like Sayoc attending pro-Donald Trump rallies. Twitter has since suspended @hardrock2016.
The account, which is full of right-wing memes and Fox News footage, looked familiar to Rochelle Ritchie, a former press secretary for House Democrats. Earlier this month, Ritchie had reported a threatening tweet from the account, which read in part: "Hug your loved ones real close every time you leave you home."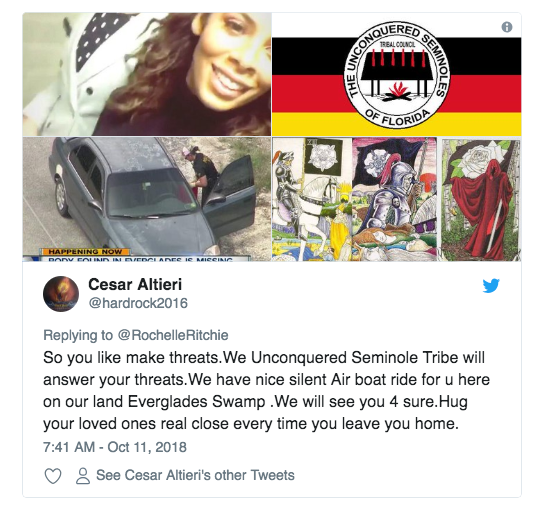 "Hey @Twitter remember when I reported the guy who was making threats towards me after my appearance on @FoxNews and you guys sent back a bs response about how you didn't find it that serious?" she tweeted Friday. 
Ritchie was not the only victim of Sayoc's alleged harassment. Since May, that account has sent threatening messages to three of the people who had suspicious packages mailed to them this week: former Vice President Joe Biden, former Attorney General Eric Holder and Rep. Maxine Waters (D-Calif.).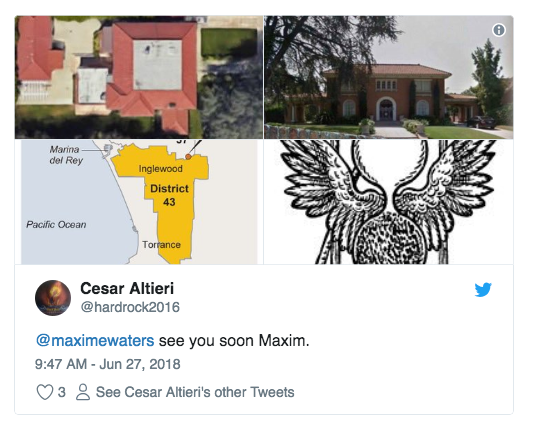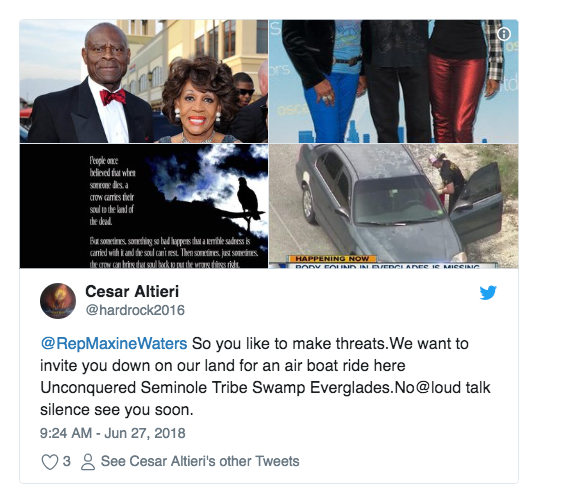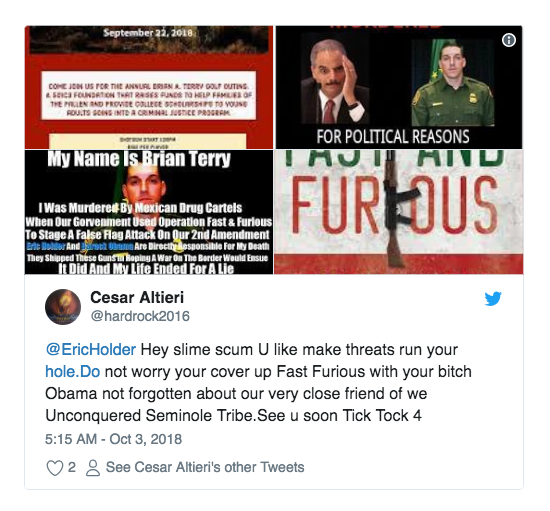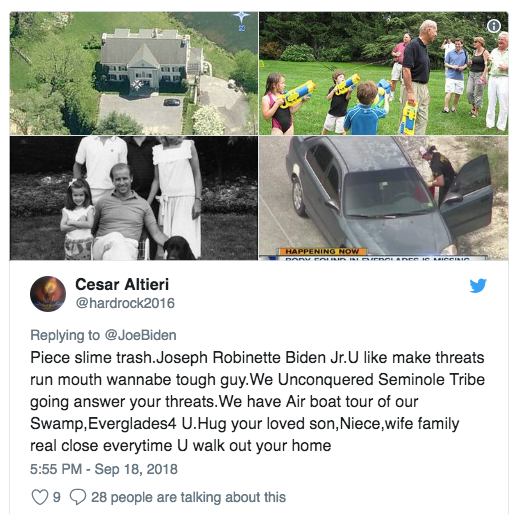 The account also directed threatening messages at NBC News' Andrea Mitchell, The New York Times' Sarah Jeong, actor Jim Carrey, filmmaker Ron Howard, Parkland shooting survivor David Hogg, and Zephyr Teachout, who was a candidate for attorney general of New York.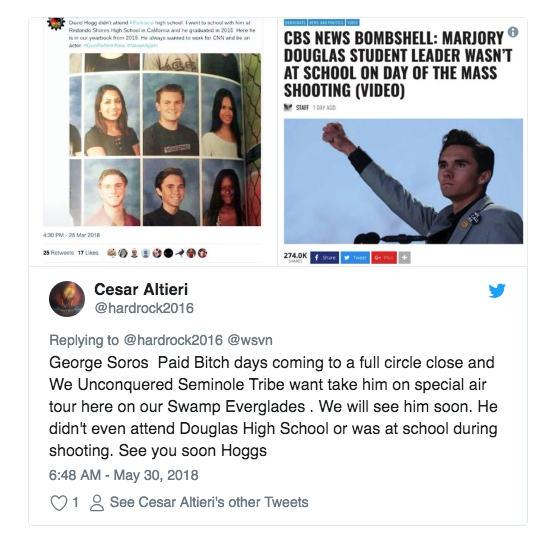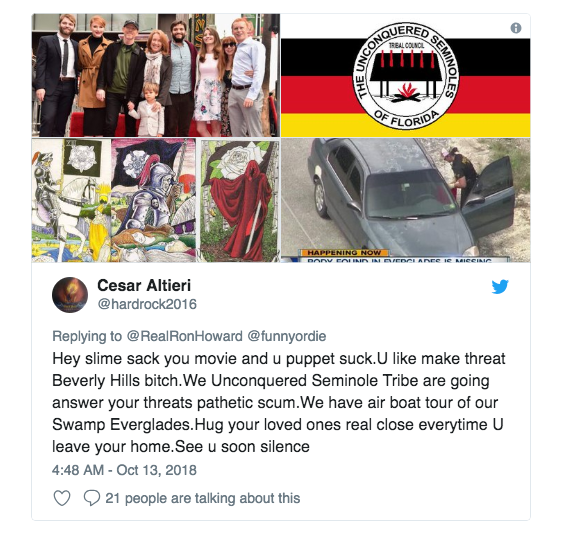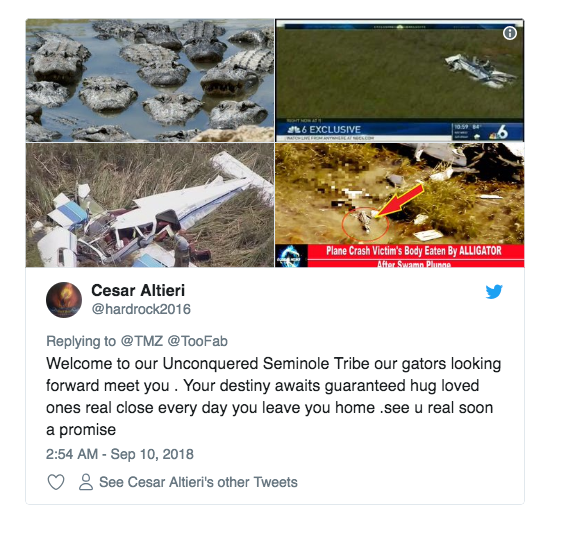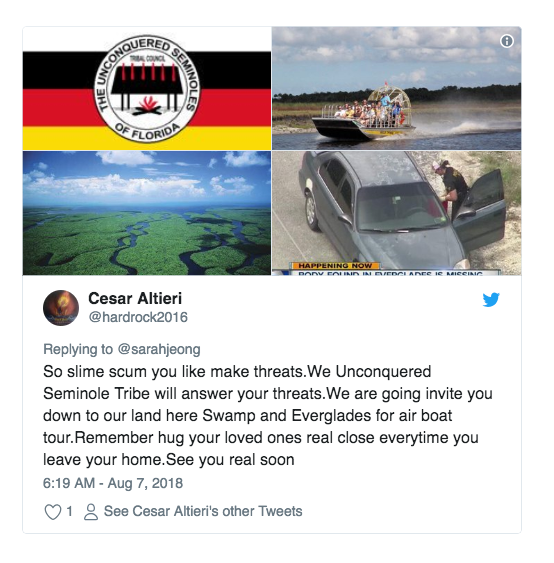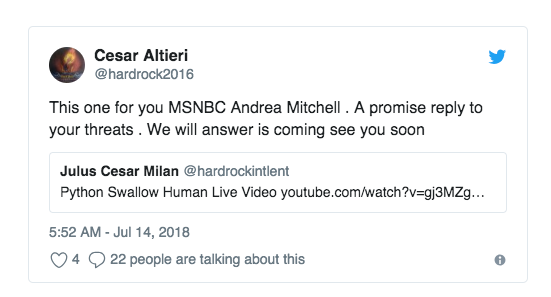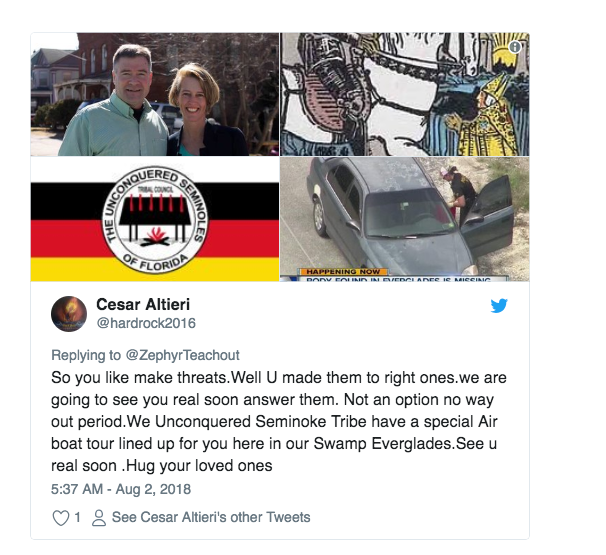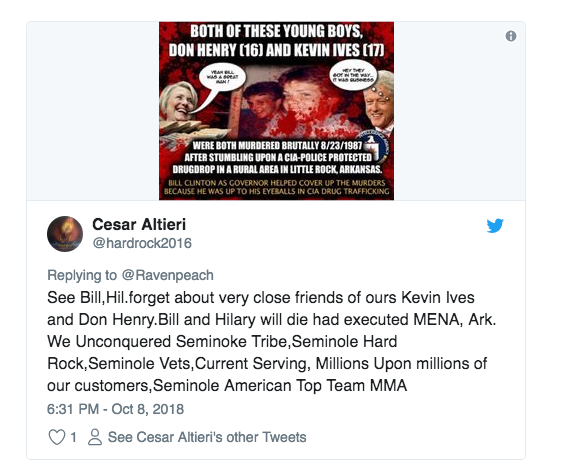 HuffPost reached out to Twitter to ask why the tweet aimed at Ritchie was not in violation of company rules and whether any of the above tweets would have been if they had been flagged. In response, a Twitter spokesperson said: "This is an ongoing law enforcement investigation. We do not have a comment."
Calling all HuffPost superfans!
Sign up for membership to become a founding member and help shape HuffPost's next chapter