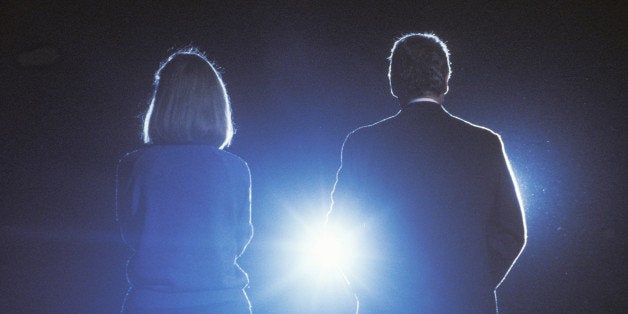 I was once one of Bernie's biggest stans. I still am of his ideas. I truly thought he was going to be our next president. I even went as far as to publicly ask to be part of his campaign staff. I reached out to a lot of people working for him. I warned them about the upcoming losses in NYC and frantically sent messages to his staff to prevent them. To no avail, if you must know. I didn't even get one return call or email. A tell-tale sign of his poor minority outreach that doomed his campaign. I wasn't given the consideration considering everything I put on the line for them: I reiterated his ideas and disdain for income inequality with my own words and experiences. I rebuked, I threatened, I pushed back, I sent hate tweets, I mocked and I scoffed, and made videos in his defense. I raged at the mostly white and Latino (Spanish and English-speaking) media (including white feminists) along with the handful of privileged POC with neoliberal tendencies who were eager to dismiss, disrespect, discourage, misguide, and bamboozle our people. I lost heroes and friends in the process while I gained heroes and friends in the process. I'm sure the same will happen once this piece reaches them, but this isn't about me. This is about us.
Keep reading. Nobody reached out to me to write this. I come of my own accord.
I repudiated almost everything Hillary Clinton said and did. I do truly believe that the worst of Clinton is in the past and there are many reasons why unpardonable things were said and done. I'm aware of all of that. Information about it is easily found online. From campaigning for the gutting of much needed social services to mass incarceration, from unfortunate comments about sending children back to triggering ones about working hard to build a wall to keep "illegals" out, from the destabilization of Latin America through coups to implicitness in the murder of our human rights activists. Some of those comments are recent, but I don't believe it's fair to blame her for widespread suffering and corruption.
It's a different atmosphere today to blame her for the rest. I understand that. Lessons were learned and mistakes were admitted and apologized for. I pray she is really honest about it today. Even if she were not, she's a hell of a lot better than Donald Trump.
You've read that argument before. The lesser of two evils, right? Well, one of those evils will bring unimaginable pain and suffering to a great deal of us.
I am not ready for women to have abortions with hangers and losing their lives.
I am not ready for our viejitos to eat cat food or choose between eating or medication.
I'm not ready for our needy to lose the few benefits they have.
I'm not ready for our children to starve.
I am not ready for the LGBT community to be hunted down more than what they are now.
I am not ready for rampant homelessness.
I am not ready for the threat of nuclear war and our premature demise.
I am not ready for more legally made abject poverty, disenfranchisement, discrimination, and all sorts of calamities that will surely come under a Donald Trump presidency and Republican-led government.
I'm mad, disappointed, and almost jaded it came down to this, but our most vulnerable can't afford our complacency. I'm mad our Latino representatives, celebrities, and media misled our people--or perhaps they didn't. I know of a lot of good and intelligent folks who were exposed to the same information as us and they still supported her. Their arguments are as valid as ours regardless of how you and I feel about them. They were in the right to call some of the vitriol aimed at Hillary sexist, ignorant, unfair. I, too, hated the sexism and ignorance. I found the comments made about her repulsive: her bathroom breaks during the debates, the mocking of her pantsuits, the arguments that she thinks she deserves the nomination because she's a woman, the talk about her hair and how much she spends on it, the dumb email and Benghazi "scandals," and anything to do with her gender or President Bill Clinton's alleged indiscretions. To be fair to the other side, the Bernie Bro and the privileged whiteness of the Bernie or Bust fraction were disgusting myths made up by her supporters.
The media and the DNC treated Bernie unfairly. So were his supporters. There were discrepancies and perhaps voter suppression during the election, but I can only go by what I've read from the media because a lot of independent sources can't be trusted either. She still won both the delegate and popular vote, though. She's three million ahead of him. We can't dismiss the will of the people--even if we think they were misinformed. I'm not arrogant enough to say millions of people who supported and voted for Hillary are dumb enough to fall for whatever tricks we think she and her team concocted. What I do know is that we face a bigger threat now, and like I said before, I am not ready for what will befall our people if we elect Donald Trump.
You might say that this nation needs a reset through a revolution because we didn't elect an honest man who seems to be built to care for others, so you will vote for Donald Trump to quicken it. I called him a distraction, a black hole, plenty of times before, even recently, but the threat is real. We can't have that happen. There's an apt Spanish phrase for this situation: "No es lo mismo llamar al Diablo que verlo venir" ("It's not the same to invoke the Devil than to see him come"). We might say in our crestfallen rage that we will vote for him just to spite and/or destroy the establishment, but are you willing to destroy yourself and everyone else while at it? Do you think it's fair we will leave the most vulnerable to their own devices under a Donald Trump presidency? I don't believe it. I don't think so. Deep down, you don't believe and think so either. I hope not.
So please reconsider your stance. Don't vote for Donald Trump because you're blinded by your anger. Don't write Bernie Sanders in. He already won because his message was heard loud and clear. We are all in motion now to take our country back. He will not be president, however. The math is undeniable and there's nothing we can do about that at this point. We can't get to the White House with just the support of independents. I'm sorry, folks.
You are not obligated to vote for Hillary Clinton, but I am because she's our last hope from utter destruction. We can't have that. I care about the well-being of our people. It would behoove every Latino, every American, to do the same. We must rally behind Hillary Clinton.
This is not for Hillary Clinton or me. This is for us. This is for our people.
P.S. This was written before President Obama and Senator Warren's public endorsements of Hillary Clinton.
P.P.S. I'm not Cesar Vargas, the DREAMer, who is currently working on Bernie's campaign. So spare him the trolling, please.
César Vargas is a writer, producer, advocate and PR and marketing strategist. He founded UPLIFTT (United People for Latinos in Film TV and Theater), which has a fan base of over 23,000 and reached over one million people. He's president of Burning Ones Productions. His op-eds and quotes can be found on the Huffington Post, Latino Rebels, Latino Magazine, Fox News, Sky News, Okayplayer, Okayafrica, NBC, Salon, the Guardian, and The Hill. He was named 40 under 40: Latinos in American Politics. You can reach him at vargas365@gmail.com. Follow him on Twitter @CesarVargas365 and Facebook: www.facebook.com/CesarVargas365.
Calling all HuffPost superfans!
Sign up for membership to become a founding member and help shape HuffPost's next chapter