Introduced by Diane von Furstenberg, Hillary received a standing ovation. She began with a few jokes directed at the evening's host, Andy Cohen of Bravo: "I'm going to be pitching Andy on a new show for Bravo," she quipped. "We can call it 'Project Pantsuit.'"
(Later, when Andy took the stage, he assured the audience, "Project Pantsuit is totally a go! Madeleine Albright is doing the first challenge.")
Clinton also described her close friendship with de la Renta, which began in 1993. Clinton met the designer and his wife in the receiving line at the Kennedy Center Honors, where de la Renta shook the then-first lady's hand and said, "That's one of my dresses."
Laughing recalling the moment, Clinton said, "I was then, as I am now, such a fashion icon myself." De la Renta examined the first lady's dress and gave his stamp of approval, a memorable start to a long friendship. The designer went on to work with Hillary on her 1997 inaugural ball gown, her 1998 Vogue cover, the 2002 CFDA Awards and Chelsea Clinton's wedding in 2010.
Oscar had equally high praise for Clinton. Addressing the CFDA Awards crowd, he pronounced her the next president of the United States, a statement that earned cheers from the audience. The fashion crowd was definitely inspired, not only by Clinton's political promise but also by her style: We spotted at least four fashionistas sporting pants on last night's CFDA red carpet, including Vera Wang and Carolina Herrera.
Maybe there will be a "Project Pantsuit" after all.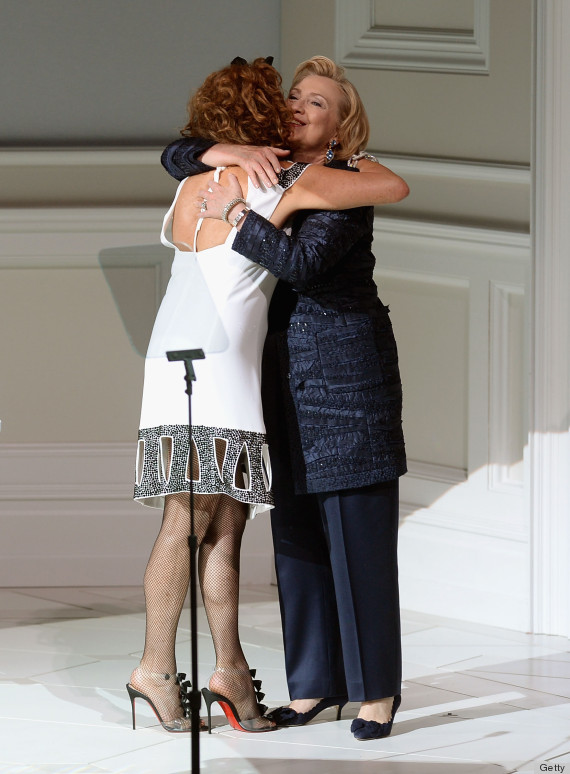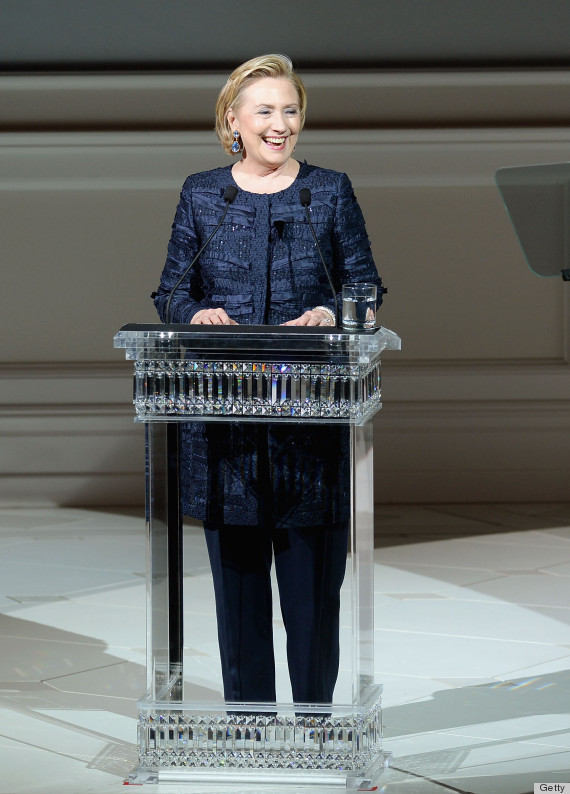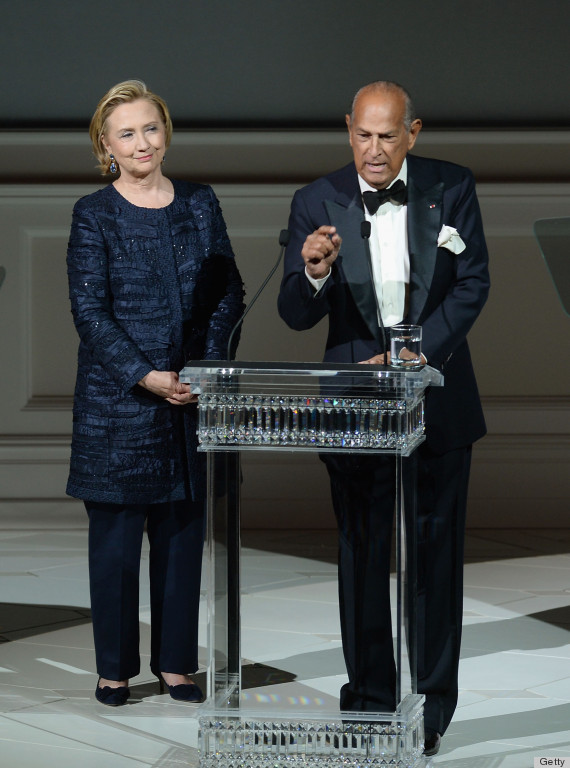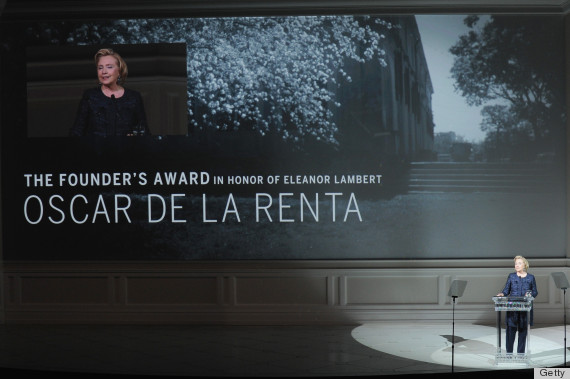 See what the rest of the stars wore: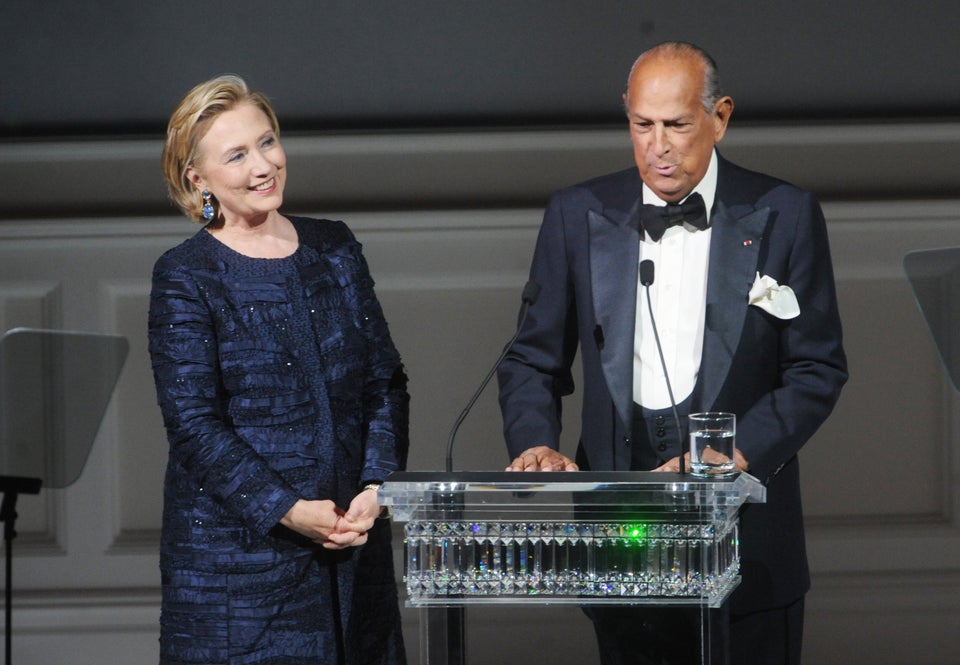 2013 CFDA Awards
Related