UPDATED: We have a winner! Patrick Janelle (@aguynamedpatrick) has been named Instagrammer of the Year!

"I take every aspect of a shot into consideration: color, composition, context of the image to the message, and even the way the image will look in my overall feed."

Our take away? Instagram is no joke. Patrick's most liked #myCFDA image was a picture of Shake Shack burgers, a guy after our own hearts. Congrats on being the first-ever Instagrammer of the Year, Patrick!
"Hold on, let me Instagram this," says every person in the fashion industry.
Believe it or not, there is now an award for Instagrammer of the Year. The Council of Fashion Designers of America is introducing the CFDA Fashion Instagrammer of the Year award, recognizing the Insta-star who's exhibited the utmost style savvy via mobile photography. Selected by a committee of fashion experts such as Rachel Zoe, The Coveteur's Stephanie Max and Stefania Allen and Kate Davidson Hudson of The Editorialist, the winner will take over the CFDA Instagram account on the night of the annual event.
In case you've been living under a rock for the last couple of years, Instagram has become an instrumental tool for all fashion designers, stylists, bloggers and even classic brands like Adidas. The social media platform plays a crucial role in visually relaying content to a large audience, and Instagramming has become somewhat of an art form. (We're not too shabby ourselves.)
Here are the nominees! Visit their accounts and vote for your favorite by commenting with the hashtag #MyCFD. Who makes you want to hit "Follow"?
Related
Before You Go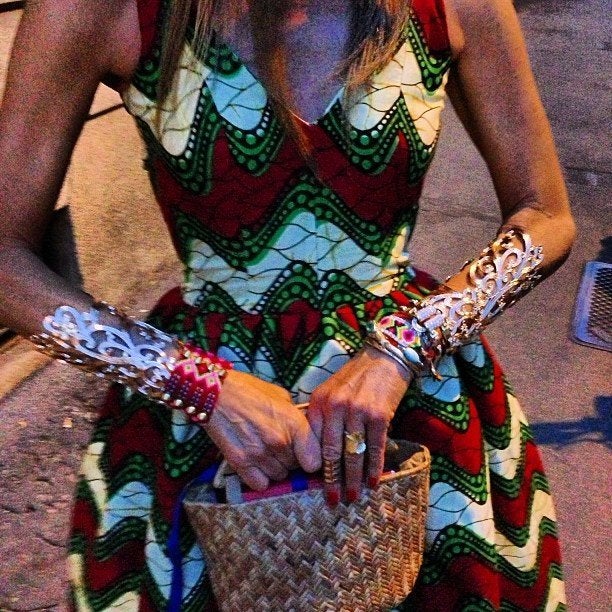 Instagrams We Love