WASHINGTON -- The Consumer Financial Protection Bureau announced its first enforcement action Wednesday morning, targeting Capital One for deceptive marketing tactics.
Roughly two million Capital One customers will receive a full refund, the agency said, at a cost of $140 million to the financial institution. Under the settlement, Capital One is also required to pay a $25 million penalty to the CFPB. Consumers due refunds need take no further action. If they are still Capital One customers, the money will be credited to their accounts. If they're not, a check will be sent their way.
Capital One will also pay a $35 million penalty to the Office of the Comptroller of the Currency and additional restitution for customers harmed by unfair billing practices. In total, the bank is set to pay out some $210 million.
The CFPB action could have a collateral benefit for the godmother of the agency, Elizabeth Warren, who is now running for the U.S. Senate in Massachusetts. Warren is credited with laying the intellectual foundation for the CFPB, fought to include it as part of Wall Street reform legislation, and was named by President Barack Obama to staff and set up the bureau.
Opposition from banks, from Republicans and from within the White House prevented her from winning a permanent appointment to run the bureau she created, but many of its senior officials remain loyal to her and to her vision for it.
The enforcement action now raises the CFPB's profile, thereby reminding voters in Massachusetts about Warren's consumer-friendly background, which she regularly contrasts with that of her opponent, incumbent Republican Sen. Scott Brown, whose support on Wall Street runs deep. Brown even has a separate political action committee geared primarily toward raising cash from bankers.
Capital One was charged by the CFPB with tricking customers into buying add-on products, such as credit monitoring, sometimes by telling them there was no cost and other times by insisting the purchase was mandatory or otherwise lying about the product.
"These marketing calls were inconsistent with the explicit instructions we provided to agents for how these products should be sold. We apologize to those customers who were impacted and we are committed to making it right," said Ryan Schneider, president of Capital One's card business, in a statement.
"Today's action puts $140 million back in the pockets of two million Capital One customers who were pressured or misled into buying credit card products they didn't understand, didn't want, or in some cases, couldn't even use," said CFPB Director Richard Cordray in a statement. "We are putting companies on notice that these deceptive practices are against the law and will not be tolerated."
This story has been updated to note additional penalties that Capitol One must pay as part of its settlement with the Office of the Comptroller of the Currency.
Before You Go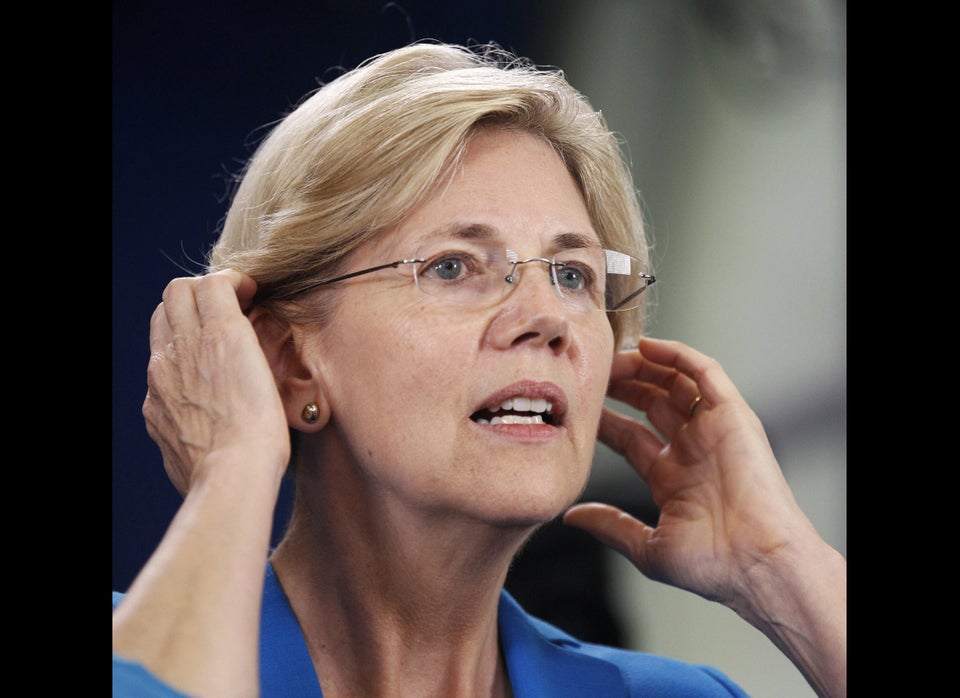 Elizabeth Warren
Popular in the Community