The Consumer Financial Protection Bureau announced Thursday that it is taking another dive into the student debt crisis. The agency will focus on refinancing options for private student loans, which represent roughly $150 billion, or one-eighth, of the overall $1 trillion education lending market.
In what the CFPB called a "first step" towards making policy recommendations to the Obama administration's Education and Treasury departments, as well as Congress, the consumer watchdog agency is soliciting input on what might make private student loan repayments more manageable and how to better assist distressed borrowers.
"If you think everything in this market is hunky-dory, you are completely missing the warning signs," CFPB Student Loan Ombudsman Rohit Chopra said in a call with reporters on Thursday. "Many of us have raised questions about the student debt domino effect on the economy."
The CFPB believes the growing student debt burden is holding back a full economic recovery. Chopra reiterated that sentiment Thursday, and said the bureau is particularly concerned with the role student debt might play in preventing young adults from purchasing a home or car, dragging down the economy as a whole.
The burden of private student loans -- with rates often between 8 and 15 percent -- is "one piece of the broader student debt puzzle that must be solved," Chopra said.
"Many borrowers who have obtained employment and are making good money are not able to refinance and lock in a good rate," he added.
"We will be analyzing plans for policymakers to consider that might help avoid a repeat of the mortgage meltdown for today's student loan borrowers," CFPB Director Richard Cordray said in a statement.
However, the options the federal government might pursue are more limited than the ones available for students with federal loans, where income-based repayment plans and options for debt forgiveness have already been instituted.
Chopra said solutions for private loan programs might include offerings available to those taking on other kinds of debt, like temporary offers of interest rate reductions or interest-only payments. Those ideas may or may not be applicable in this market, Chopra said.
What problems have you experienced with your student loan debt? Share your story with HuffPost and add it to the slideshow below: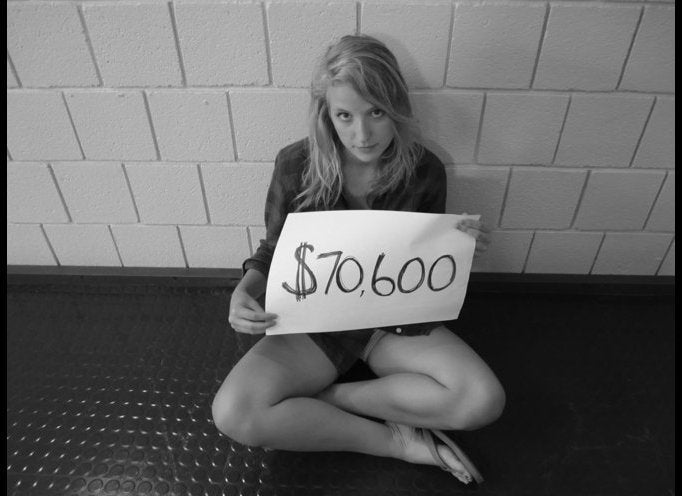 Tell Us Your Story On Majoring In Debt
Related
Popular in the Community