 Hundreds of college graduates facing hurdles repaying their private student loans are getting out of trouble with help from the Consumer Financial Protection Bureau, a new report finds.
An additional 500 borrowers had their complaints resolved with non-monetary relief, including "modifying collections proceedings and providing assistance with documentation," U.S. PIRG said.
CFPB Student Loan Ombudsman Rohit Chopra stressed in a statement last week that "too many borrowers have to run through an obstacle course to get their payments processed properly."
Hailing its effectiveness, the report argues that CFPB should do more to raise public awareness of the complaint process.
"The CFPB uses the database not only to serve aggrieved consumers on an individual basis, but to spot trends and use that to dictate their guidance and rulemaking, which is completely unprecedented," said Chris Lindstrom, higher education program director for the U.S. PIRG Education Fund, in a statement. "We'd like the bureau to do even more to make the database both a definer of what's right and wrong in private student lending as a whole, and a deterrent against borrower abuse."
Although private student loans only comprise 15 percent of overall education debt, four in five graduates who took out more than $40,000 to cover college costs used private loans, according to the CFPB. Unlike federal loans, private lenders are not required to offer the same lower interest rates or income-based repayment options, and no student loan is subject to the same bankruptcy protection as other forms of consumer debt.
The U.S. PIRG analysis found that borrowers located in the District of Columbia were the most likely to complain about their private student loans. Graduates with debt in the Northeast were more likely to file a grievance, showing higher numbers of complaints per capita. And borrowers who took on higher debt levels were more likely to complain, the report concluded.
The CFPB has received more than 4,300 complaints about problems with private student loans since March 2012.
Sallie Mae was the most-complained-about lender in 48 states, but the report noted its "size and dominance in the PSL market renders comparison to other lenders difficult."
Patricia Nash Christel, a spokeswoman for Sallie Mae, said the company reviews each complaint it receives through the CFPB portal or other sources. For borrowers who are struggling, she said, "We offer customized assistance, including current modifications on more than $1.4 billion in private education loans. We're committed to working with our regulators to continually improve our customers' experience."
Sallie Mae is the largest player in the student loan market. The CFPB noted in its report last week that lenders generally received complaints on par with their market share.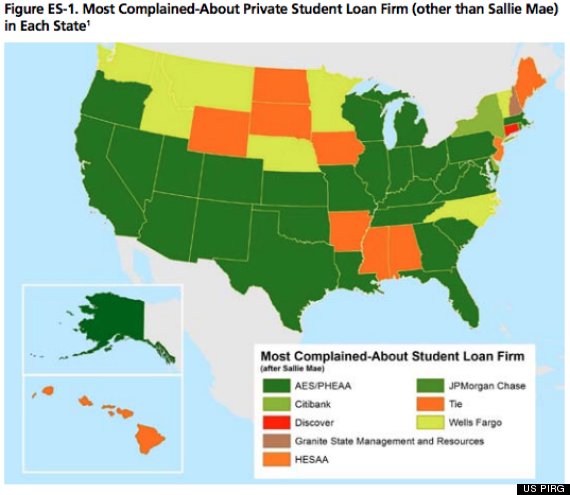 Related
Before You Go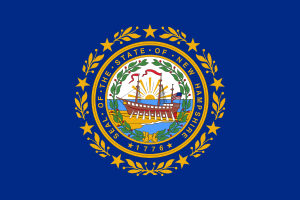 States With The Most Student Debt - Ranked By Average Student Debt, As Of 2011, From The Project On Student Debt
Popular in the Community