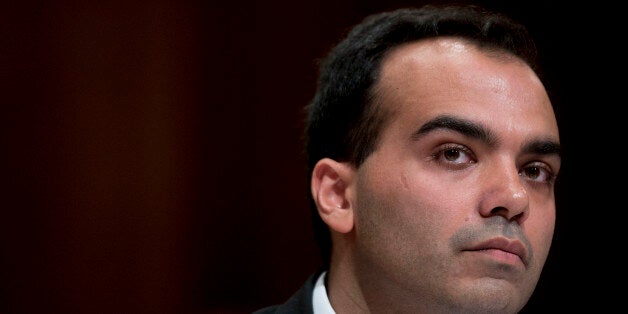 In October 2012, the federal agency charged with protecting households from predatory financial companies issued a report lamenting the lack of opportunities for distressed borrowers to rework their troubled private student loans.
The following February, the Consumer Financial Protection Bureau solicited feedback on ways to entice or force companies to allow borrowers to reduce their monthly payments. About a year later, in January, after meeting with financial companies, the Obama administration urged the lenders to help borrowers in distress.
But nothing has changed, even as the issue of helping student loan borrowers has emerged as a key issue for congressional Democrats in next month's elections, critics say.
On Thursday, some two years after first alerting the public about the problem, the CFPB finally suggested it would do something.
In a new report laying bare the runarounds and hopelessness distressed student loan borrowers are treated to by lenders and loan servicers, a top CFPB official said it was time for the agency to examine new rules to better police the historically under-regulated student loan market.
"That's something that we are going to take a very close look at ... and we are going to weigh every option to see that these problems get corrected," Rohit Chopra, CFPB student loan ombudsman, said on a call with reporters. "This is something we're taking very seriously, and we do not want to see a repeat of what happened in mortgages happen here."
What's happening in student loans repeats the foreclosure crisis, with lender stonewalling, deceptions, and a general unwillingness to work with borrowers. Here's what Chopra said about it:
One, borrowers in distress can't get their hands on what to do to avoid default. Borrowers report that they are desperate to get clear information on how to avoid the serious consequences of default, but face conflicting or inaccurate information when they are bounced from one customer service representative to the next. Many student loan servicer websites don't even provide information about whether or not options exist for borrowers in distress.

Two, borrowers looking for a loan modification are simply getting snubbed by their student loan servicer. Requests for a modified payment plan, which may be in the best interests of both the owner of the loan and the borrower, are rarely honored. Borrowers submitting complaints to the CFPB are finding that their lender or servicer provides no real options for modified payment plans.

A substantial portion of borrowers filing complaints contacted us prior to being in default, and unfortunately, options are sometimes only emerging for many borrowers after going into default when dealing with a debt collector.
Sometimes, according to Chopra, borrowers are asked to pay extra fees just for a short-term fix. Others are required to apply for relief, only to receive answers after they've already been placed into default.
Consumers with private student loans have lodged complaints with the CFPB against Sallie Mae and its former unit now known as Navient Corp., JPMorgan Chase, Citigroup, Wells Fargo, and Discover Financial Services.
One student loan company told a teacher, who the CFPB did not identify, that there was nothing the teacher could do but let the loans go into default and try to work out a plan with a debt collector.
The runarounds borrowers with private student loans experience may be infecting a portion of the much larger federal student loan market as well, Chopra said. The Federal Reserve pegs the total amount of unpaid student loans at roughly $1.3 trillion. Private student loans are about one-tenth of that. Loans made by the private sector but guaranteed by the federal government constitute about one-third, or $403 billion, according to the Education Department.
Referring to repayment plans tailored to borrowers' monthly incomes and other plans meant for borrowers facing hardship, Chopra said, "We don't have a good sense of whether servicers are really succeeding in enrolling borrowers in these programs. But again, federal and private loans, there are more than 7 million Americans in default on over $100 billion in balances, and the concerns I expressed really do apply to both of those sectors."
Dorie Nolt, an Education Department spokeswoman, didn't respond to a request for comment. Chopra and the Treasury Department have previously warned about inadequate loan servicing of Education Department-backed loans.
Borrowers' advocates said the CFPB's warnings are nothing new. They've been urging federal regulators to crack down on unscrupulous student loan lenders and servicers for years.
"Unfortunately the problems highlighted by the CFPB are very common among borrowers that we work with, who generally want to repay their loans but are not given realistic options in times of hardship," said Persis Yu, an attorney at the National Consumer Law Center.
Steve Zeisel, general counsel for the Consumer Bankers Association, said in a statement that "while the vast majority of private loans demonstrate ongoing successful repayment, CBA's members remain committed to providing robust options to the very small subset of private loan customers experiencing sustained financial distress."
But not all banks share that commitment.
"Some of CBA's members already have launched loan modification programs, while others are piloting programs in advance of a broader roll-out," Zeisel added.
If the student loan industry doesn't fix itself, the CFPB is likely to step in with either new rules or lawsuits against companies that don't do right by borrowers.
In addition, Chopra recommended in his report that Congress consider fixes to the bankruptcy code to enable greater numbers of distressed borrowers to discharge their student debts.
The 2005 change to the nation's bankruptcy laws made it harder for borrowers to discharge their private student loans. That, Chopra argued, may be leading lenders to disregard borrowers' pleas for help because they know that borrowers ultimately have few, if any, options.
"If the changes to the Bankruptcy Code are discouraging constructive engagement between financial institutions and customers seeking to find suitable repayment arrangements, there may be larger economic consequences for all parties over the long run," Chopra warned.
The financial industry pushed for the 2005 law in part by promising cheaper loans and more of them. A 2012 report by the CFPB and Education Department found that the changes "did not lead to lower prices and only modestly expanded access to credit for borrowers with lower credit scores."
One suggestion, from the CFPB as well as the Center for American Progress, a Washington policy organization with close ties to the White House, would be for borrowers to be allowed to discharge their private student debts in those cases where their lender didn't offer them flexible repayment options.
If such a change occurred, Chopra claimed, lenders "would have a stronger, short-term, economic incentive to offer borrowers a greater array of options to avoid default."

Popular in the Community