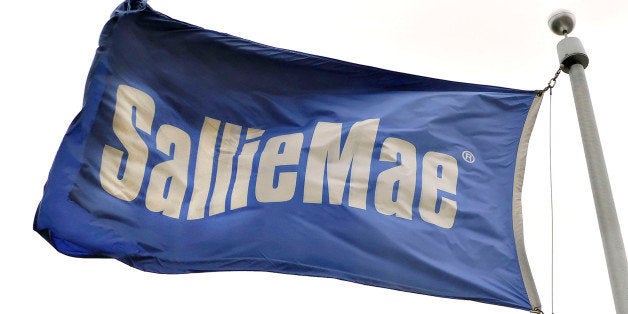 A federal consumer regulator has taken aim at the Department of Education's preferred companies for servicing the agency's $1 trillion in student loans, highlighting potentially poor customer service and raising the specter of increased government scrutiny.
The move, in the form of a Monday blog post by the Consumer Financial Protection Bureau's top student loan official, relied on Education Department surveys, which grade the four preferred companies -- SLM Corp., or Sallie Mae; Nelnet; FedLoan Servicing, or the Pennsylvania Higher Education Assistance Agency; and Great Lakes Higher Education Corporation & Affiliates -- and determine how many new loans each will receive in the coming year to service as a new crop of students enter college and graduate.
"Sallie Mae ranks the worst in borrower, school, and federal personnel satisfaction," Rohit Chopra, the CFPB official, noted, citing the surveys. Chopra, referring to Education Department documents, said Sallie Mae will receive the fewest new loans to service in the upcoming school year.
Borrowers stuck with Sallie Mae or any other servicer who wish to switch to another have little ability to do so, Chopra noted. A senior CFPB official has previously warned Congress that borrowers who effectively are trapped with their loan servicers are "especially prone to the risk of consumer harm" because of the lack of consumer choice.
The apparent public shaming comes as Sallie Mae contends with numerous probes, including investigations by federal banking regulators and the Department of Justice over its handling of student loans and treatment of borrowers. Sen. Sherrod Brown (D-Ohio) is reviewing the company's relative lack of assistance provided to troubled borrowers, and Sen. Elizabeth Warren (D-Mass.) is investigating the lack of past Education Department enforcement actions against the company despite several instances of alleged wrongdoing.
Sallie Mae has warned investors it expects the Federal Deposit Insurance Corp. to publicly accuse it of violating several federal laws regarding its private student loans. The Department of Education has said that it, too, was probing the company to ensure borrowers with taxpayer-backed loans were not harmed.
Patricia Nash Christel, a Sallie Mae representative, declined to comment directly on Chopra's blog post. Instead, she pointed to a past Sallie Mae statement that claimed the company had assisted 2.1 million delinquent customers return their accounts to good standing in the past academic year, preventing $41 billion in student loan defaults.
Chopra's statements also bring further attention to the Education Department's relationship with Sallie Mae. In a letter last week to Education Secretary Arne Duncan, Warren demanded to know why the Education Department has yet to take public steps to rebuke the company, by imposing fines or revoking its federal contracts. Sallie Mae is the Education Department's largest corporate contractor.
Education Department officials have said they cannot recall any instance of the agency taking a public enforcement action against Sallie Mae. Warren said in her letter that the department had clear legal authority to fine companies for wrongdoing.
"Despite Sallie Mae's track record," which Warren described as a "pattern of breaking the rules and ignoring its contractual obligations," the Education and Treasury departments "appear to have given little more than a slap on the wrist" to the company, the senator said.
"I am particularly concerned about this approach because of the enormous benefits the government has provided Sallie Mae," Warren said in her letter, describing several sources of taxpayer-provided revenues or reduced costs. Those breaks include hundreds of millions of dollars in federal contracts; $600 million in profits off selling loans to the Education Department in 2009 and 2010 under the Ensuring Continued Access to Student Loans program, known as ECASLA; and special taxpayer-backed credit facilities that enabled the company to borrow billions of dollars at "astonishingly low interest rates," Warren said.
The Education Department has said it would respond to Warren, though it declined to comment on the contents of her letter.
Borrower advocates praised the CFPB for spotlighting the Education Department's surveys, the last of which was made public last month. The White House has touted the CFPB, an agency created by the 2010 overhaul of U.S. financial regulation known as Dodd-Frank, as committed to decoding complex financial products for households and informing borrowers.
The Education Department's results, though made public on a quarterly basis, are often difficult to find and the agency does not issue news releases or post the results to its main website in an effort to inform student borrowers or their families.
The Plain Writing Act of 2010 requires federal agencies to write "clear government communication that the public can understand and use," according to a summary on the Education Department's website.
"We're thrilled the CFPB is looking at it and making it available to the public," said Rory O'Sullivan, policy director at Young Invincibles, an advocacy group representing people ages 18 to 34.
Others, such as Deanne Loonin of the National Consumer Law Center, Christine Lindstrom of the U.S. Public Interest Research Group, and Maura Dundon of the Center for Responsible Lending, said that while the Education Department could do a lot more to make the information available to borrowers, there is probably little effect it could have on the servicing of federal student loans.
All three pointed to the lack of consumer choice as a major problem. Dundon criticized the Education Department's surveys for not properly measuring borrower complaints. Lindstrom said the fact that the four companies are guaranteed a share of new loans every year provides little incentive for them to improve their performance, as they feel "no real accountability if they score low."
"The only way to ensure that borrowers in repayment get what they are looking for is to enable the borrower to shop around for a servicer," Lindstrom said.
But the Education Department took issue with such criticisms, defending the servicers and pointing out that their customer service rankings had improved in recent years.
"As part of the Department of Education's efforts to promote transparency and accountability in the federal student loan programs, servicer performance results are shared online and among servicers," said Stephen Spector, Education Department spokesman.
For example, the department said, borrowers could find the survey results by searching for them on Google.
"These efforts help encourage competition and improve service, and figures show that overall borrower satisfaction with servicers has improved over the past few years," Spector said.
Customer satisfaction scores should be in the "low 80s", according to the CFI Group. The national average across all sectors is 76.
But of the three customer surveys for each of the Education Department's four preferred student loan servicers, 75 percent of the scores were below the national average. Just one of the 12 total scores was in the low 80s.
In response, the Education Department compared the scores of their preferred servicers with the customer satisfaction scores of the nation's four largest banks by assets -- JPMorgan Chase, Bank of America, Citigroup and Wells Fargo. The four banks also score below the national average, the agency said.
JPMorgan in recent months has agreed to pay nearly $2 billion to settle claims and refund aggrieved customers for a range of alleged wrongdoing, from manipulation of energy markets to harming consumers with wrongful debt collection methods and selling them services they never received to lacking proper controls and misleading investors and regulators regarding the wrong-way London Whale bet on financial instruments.
In recent years, all four banks have either settled federal allegations or have been accused by authorities of improper foreclosures, misleading investors, and defrauding taxpayers. Collectively, they've paid state and federal agencies billions of dollars in fines and settlements.
The federal government, Warren said in her letter, "has been quite tolerant of Sallie Mae's failings."

Before You Go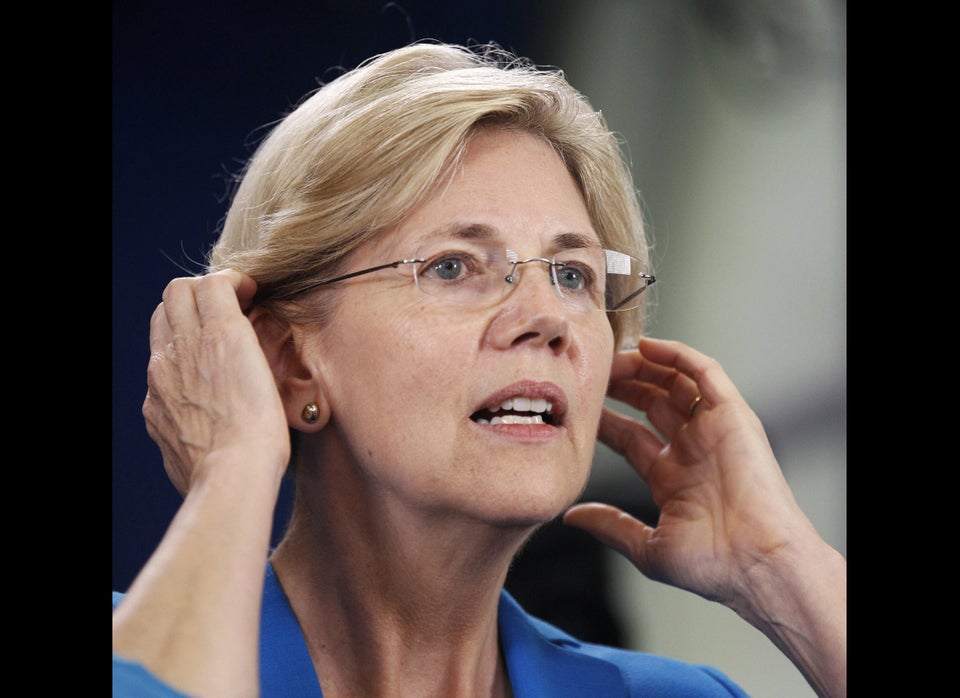 Elizabeth Warren
Popular in the Community