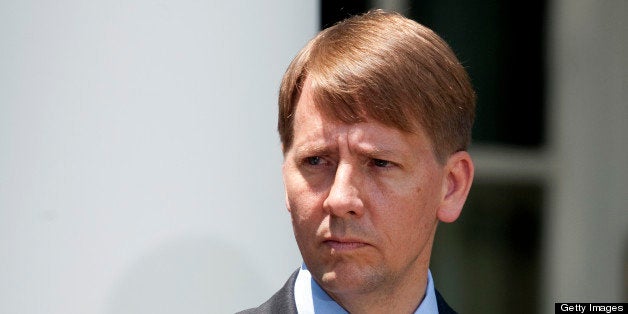 Households struggling under the weight of student debt burdens moved one step closer to a lifeline Wednesday, after the federal consumer regulator suggested that Washington policymakers consider government-initiated loan workout and refinancing schemes for distressed borrowers.
The policy options, culled from more than 28,000 comments on a Consumer Financial Protection Bureau consultation regarding student loan affordability, may guide the Obama administration's approach to reducing student debt burdens, which have outpaced inflation and earnings growth and are untethered to broader borrowing rates.
"We are concerned that unmanageable student loan debt may be harmful to recovering consumer markets and may be dragging down borrowers' lives," said Richard Cordray, CFPB director, who likened the current student loan market to the subprime market for home loans that led to the financial crisis. "We learned a hard lesson in the wake of the mortgage meltdown. We cannot just sit by and watch this happen to people again."
The report comes on the heels of an increasing number of warnings from policymakers, ranging from the Treasury Department to the Federal Reserve Bank of New York, concerned that high student debt burdens are dampening consumption and borrowing and may pose a risk to financial stability or economic growth. Of consumer debt, only home mortgages exceed the $1.1 trillion in outstanding student loans, according to CFPB and Federal Reserve data.
The CFPB report, too, warned that high student debt levels are preventing a generation of borrowers from saving enough for retirement, starting businesses or buying a home.
"There needs to be a significant attention if you believe that there's a broader impact on the economy and society of borrowers who are dealing with this debt today," said Rohit Chopra, CFPB student loan ombudsman, describing what he called the "student debt domino effect on the broader economy."
The potential programs outlined in the CFPB report could help borrowers like Katie McKenna of Seattle. A 32-year-old nutritionist, McKenna has $138,000 in outstanding student loans, with most of that debt carrying an interest rate exceeding 8 percent.
"Preparing for retirement is not really on my mind. It's hard to conceptually put money away when I have so much debt," McKenna said. "I'm not doing savings, I'm not doing retirement; I'm curious about buying a house, but I'm not sure if that's a good idea."
"Personally I don't plan to have children," she added, "but my dad told me the other day, jokingly, 'You can't have kids, you have too much debt.'"
Lawmakers are weighing legislation that could help borrowers reduce their debt burdens, either through bankruptcy, government-sponsored modifications or refinancing schemes. On Wednesday, Sen. Elizabeth Warren (D-Mass.) proposed legislation that would set interest rates on some student loans to the same rates enjoyed by banks that borrow from the Fed. Her bill would reduce rates from their current 3.4 percent to 0.75 percent for loans that would be funded by the Fed.
The CFPB report pointed to past government programs that benefited lenders, suggesting it may be time for an initiative that focuses instead on helping student borrowers. For example, a 2008 law called the Ensuring Continued Access to Student Loans Act (Ecasla) led to "some cases of extraordinary gains" when companies that owned student loans later sold them to the Department of Education.
Sallie Mae, the largest student lender and loan servicer, recorded gains of $284 million in the 2009 fiscal year and $321 million in the 2010 fiscal year off such sales, the CFPB said, citing Sallie Mae securities filings.
The company defended its actions in a statement, saying, "Given the dire circumstances the markets were facing at the time, this intervention afforded 6 million students to access higher education at an extremely low cost to the Department of Education."
The CFPB report also highlighted past government interventions in the student debt marketplace, such as programs by the Education Department and the Fed, as a basis for future action, and detailed a potential loan-modification scheme similar to an existing home-loan initiative run by the Treasury Department.
In addition, the consumer agency suggested a refinancing program that would rely on the Federal Financing Bank, a government corporation that borrows from the Treasury and lends to agencies and borrowers with government guarantees. Rural utility concerns are among the bank's biggest beneficiaries, federal data show.
Cordray said a refinancing scheme "would make sense" because students who applied for loans were much riskier borrowers then compared to when they graduate and secure employment. "Given today's historically low interest rates, there is a tremendous opportunity for lenders to take advantage of an underserved market," he said.
Cordray also supported a loan modification program for borrowers with private student loans that tied monthly payments to "reasonable" debt-to-income ratios.
Related
Before You Go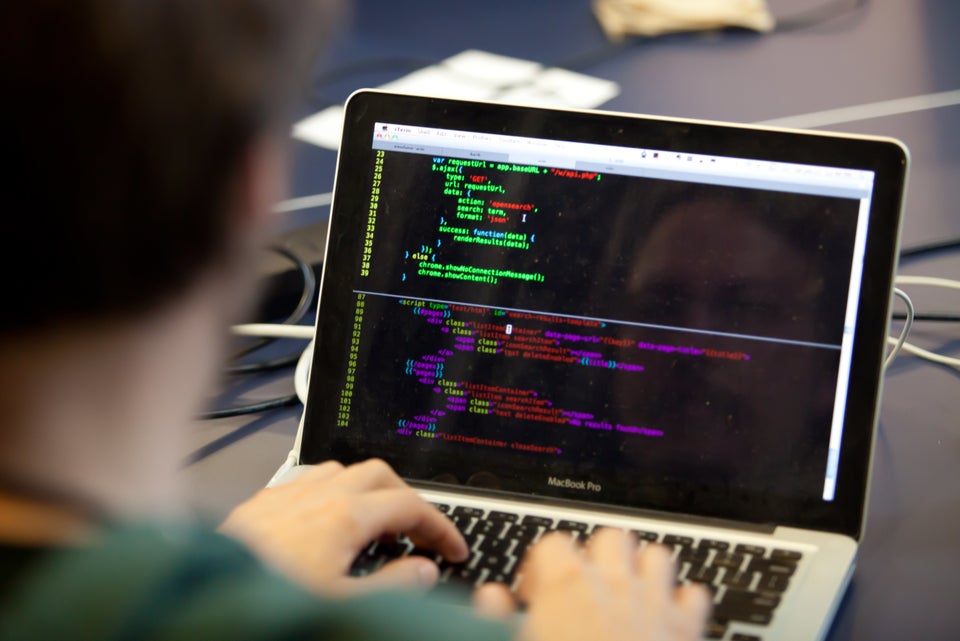 The Best Paying Majors Of 2012
Popular in the Community