The federal government for the first time will keep tabs on companies that collect payments on federal student loans, the Consumer Financial Protection Bureau announced Tuesday, extending federal supervision over companies such as Sallie Mae after years of scant oversight by the Department of Education.
The CFPB said it had finalized a proposed rule permitting the agency to oversee operations at the largest student loan servicers. As a result, the agency will regularly examine the seven biggest companies, giving it insight into practices employed by financial groups that collectively service more than 70 percent of unpaid student debt.
The agency did not identify the seven companies, though the list most certainly includes the Education Department's four main student loan servicers -- Sallie Mae, Great Lakes Educational Loan Services, Nelnet Servicing and the Pennsylvania Higher Education Assistance Agency. Sallie Mae has previously acknowledged in securities filings it was likely to be included in the group.
Borrower advocates, who have complained that the Education Department has neglected its authority to punish and deter wrongdoing by federal student loan servicers, said Monday that the CFPB's move likely would lead to two noticeable changes for borrowers: improved customer service and a more borrower-friendly culture at the largest servicers.
"The CFPB is an agency that is signaling it wants to be rigorous with its oversight. The Department of Education hasn't been," said Deanne Loonin, director of the National Consumer Law Center's student-loan borrower assistance project. "In some of the best news for borrowers, the CFPB has signaled it is interested in this issue, they see a lot of problems in this area, and they're going to shed more light on these problems."
The CFPB's move underscores the apparent lack of oversight by the Education Department, which recently told Sallie Mae, the nation's largest student loan servicer, that it intends to renew the servicer's government contract to collect payments on federal student loans. The intended renewal comes despite outstanding investigations of Sallie Mae by at least three federal agencies, and a pending enforcement action by one of them regarding the company's allegedly unlawful servicing practices.
"The Department of Education administers the federal student loan programs that comprise more than 85 percent of the market, and we will continue to work closely with them," Richard Cordray, CFPB director, said in a statement. "By making sure these companies comply with federal consumer law, we can ensure that the marketplace for student loans is operating more effectively."
Outstanding student debt has nearly doubled in recent years to roughly $1.2 trillion, making it the second-largest source of household debt after home mortgages. Federal loans comprise more than 85 percent of the total. But as the amount of debt has increased, so have problems in the market.
With concern mounting that unpaid student debt risks sapping economic growth -- due to payments taking up ever larger portions of Americans' declining inflation-adjusted paychecks -- the CFPB is moving to examine and address underlying problems in the student loan market that could be holding back the U.S. economy.
"As the recession decimated the job market for young graduates, a growing share of student loan borrowers reached out to their servicers for help," Cordray said. "The problems they have encountered bear a striking resemblance to the problems faced by homeowners in the run-up to the financial crisis."
He continued, "We know that student loan servicers can have a profound impact on borrowers and their families. So we need to make sure they are complying with federal consumer financial laws."
Nelnet warned investors in its latest annual report that, "Recent reports released by the CFPB have clearly communicated their focus to protect student loan borrowers. This additional focus and regulatory oversight will most likely increase operating costs and could limit revenue opportunities."
Sallie Mae said in a statement Monday that is has been "engaged with the CFPB in the review of our lending, servicing and collections operations. Our customer service practices are built on a 40-year history of helping customers select the payment program that fits their needs and positions them to succeed."
Student groups, consumer organizations and lawyers who work on behalf of distressed borrowers with student loans have long complained that the Education Department has ignored pleas to investigate allegations that some companies routinely violate borrowers' rights under federal law.
"Servicers now will be on notice that someone will be looking at what they're doing," said Maura Dundon, senior policy counsel for the Center for Responsible Lending. "The exercise of being examined and knowing examination guidelines exist will have an effect on the culture of servicers."
Borrower advocates said they were disappointed the CFPB would only supervise the seven largest servicers, rather than expanding its oversight to include other companies. Still, they praised the CFPB's move, and said they hoped the agency would share its findings with the Education Department. The department pays companies such as Sallie Mae to collect payments on federal student loans and work with borrowers who fall behind on their debts. Student advocates' big hope is that problems uncovered by the CFPB will pressure the Education Department to refuse to do business with servicers that harm borrowers.
Last month, the CFPB said in a report that profit-maximizing practices banned in other consumer debt industries are still used by companies that collect payments on private student loans, harming borrowers through higher fees, excess interest and forced delinquencies.
Examples include problems recently uncovered in how servicers process borrowers' monthly payments. The CFPB has noted that borrowers often complain that servicers improperly apply their monthly payments on their private student loans, such as ignoring requests to apply excess payments to their most expensive debt.
Sallie Mae recently disclosed to investors that an unexpected number of borrowers fell behind on their debts as a result of a payment-processing issue. The company declined to elaborate, but it later said that it was under investigation by the CFPB.
The National Consumer Law Center's Loonin has said that similar problems plague federal student loans. Rohit Chopra, CFPB assistant director and student loan ombudsman, suggested last month that the practices may be occurring in federal student loans, where there's been a "gap" in oversight, he said.
The Education Department doesn't appear to require that excess payments be applied to a borrower's most expensive debt. Rather, its rules state that extra monthly payments be applied to outstanding interest or to future monthly payments, unless borrowers request otherwise. It's not clear whether the department monitors the activities or punishes the servicers if they fail to follow borrowers' instructions.
"There's been a huge lack of transparency at the Education Department," Dundon, of the Center for Responsible Lending, said. "The CFPB is a much more transparent and public-oriented agency."
Education Department spokesman Stephen Spector said in a statement to The Huffington Post, "Director Cordray and the CFPB team have always been great partners with us, and we have worked together on a number of projects to protect consumers and better support students. The U.S. Department of Education looks forward to continuing to work with the CFPB team on efforts to ensure loan servicers provide high-quality service to student loan borrowers."

Before You Go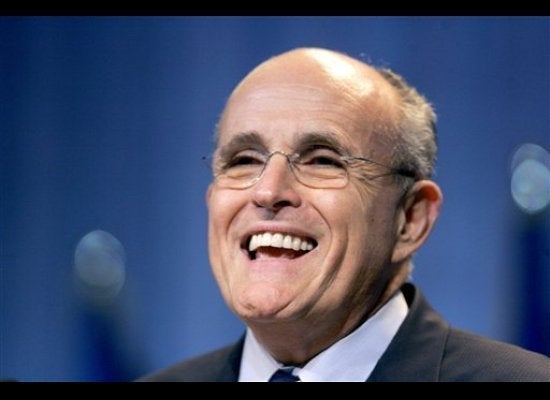 Out-Of-Touch Politicians
Popular in the Community