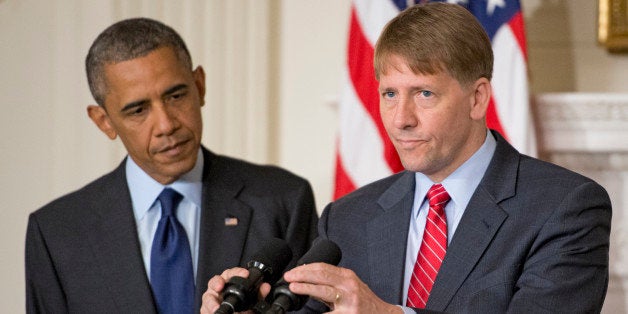 The Consumer Financial Protection Bureau on Thursday launched a broad review of the often murky business of student loan servicing, questioning whether the roughly 40 million Americans with student debt are being treated fairly under a patchwork of rules and market forces that could leave them vulnerable to abuse.
The review, known formally as a "request for information," is the clearest sign that the federal consumer agency intends to establish stronger rules governing the roughly $1.2 trillion student debt market. Nearly 90 percent of student debt is overseen by the oft-criticized U.S. Department of Education, and borrowers say dodgy practices are common, bad information rampant, and basic necessities like full payment histories or accurate pay-off amounts often hard to obtain.
"As a growing share of student loan borrowers reach out to their servicers for help, the problems they encounter bear an uncanny resemblance to the situation where struggling homeowners reached out to their mortgage servicers before, during, and after the financial crisis," Richard Cordray, CFPB director, plans to say later today in Milwaukee. "Having seen the improper and unnecessary foreclosures experienced by many homeowners, the consumer bureau is concerned that inadequate servicing is also contributing to America's growing student loan default problem." He adds that it's "simply unacceptable" to leave borrowers "without robust consumer protections and a well-functioning servicer market."
The consumer bureau is targeting the Education Department's contracts with its loan servicers as a potential source of consumer pain. The department last summer revamped its contracts in response to concerns that its pay scheme for servicers encouraged the lowest-quality service.
With student loans now the second-largest source of household debt after home mortgages -- unpaid debts have roughly doubled since 2008 -- concerns in Washington are mounting that student loans pose a risk to economic growth. Heavy loan payments force families to cut spending and delay home-buying, deter entrepreneurs from starting small businesses, and prevent Americans of all ages from adequately saving for retirement.
Federal regulators and policymakers fear inadequate student loan servicing may be exacerbating the problem if borrowers are forced to pay more than they should, or are needlessly pushed into default. President Barack Obama in March reinforced the point when he declared that "every borrower has the right to quality customer service, reliable information, and fair treatment, even if they struggle to repay their loans."
Nearly 8 million Americans, or 1 in 5 with a student loan, are in default, according to the CFPB. Millions more are delinquent or otherwise delaying payments due to temporary hardships, allowing their burdens to grow as the accumulating interest is tacked onto loan balances. In more than 20 states a student loan default could cost the borrower their job.
The CFPB oversees most of the student loan servicing industry -- the business of collecting borrowers' monthly payments, informing them of their options and counseling them on repayment -- and directly supervises the largest companies, including Navient Corp. But the agency hasn't yet developed its own rules to police companies' behavior, and existing rules -- many developed by the Education Department -- aren't comprehensive or strong enough to ensure that borrowers are treated consistently and fairly.
The CFPB is in effect muscling in on what the Education Department has historically considered its turf. Student loan companies already have told the bureau that the Education Department's rules and oversight are good enough, though some privately agree that the department's lax oversight and questionable rules are at least partly responsible for what is viewed as industry misbehavior.
The Education Department owns or guarantees more than $1.1 trillion in federal student loans. It writes the rules for its loan servicers, structures their federal contracts and tries to make sure they follow relevant laws. The CFPB's move is almost certain to spark a fight in Washington.
But to consumer bureau officials, the problem is urgent. Over the last 18 months at least 800,000 borrowers have defaulted on their federal student loans. The number is only a minimum because the Education Department doesn't disclose how many borrowers have exited default by rehabilitating their debts, a figure that is large enough to affect policymakers' understanding of the default problem.
The new defaults come even though virtually all borrowers with federal student loans are eligible for repayment plans that cap their monthly payments relative to their earnings. Such plans don't exist in credit cards, auto loans or home mortgages -- the other common sources of consumer debt.
In other words, even jobless borrowers can enroll in plans that allow them to make no payments, yet still remain in good standing on their federal student loans. In recent years, the Obama administration has made income-linked repayment plans even more generous, though mostly for newer borrowers.
Last year, Deputy Treasury Secretary Sarah Bloom Raskin publicly questioned why so many Americans were defaulting on their federal student loans given the availability of these plans. Treasury Department officials share the CFPB's concerns.
According to the consumer bureau, there are many "pain points" afflicting the student loan market. Modifications on private loans are hard to come by, and in some federal loans companies may not have the incentive to work with borrowers and avoid default. It's too difficult for borrowers to get billing errors fixed. Monthly payments often are applied in ways that maximize fees or lengthen the time of repayment, and thus the total amount of interest paid.
Borrowers also aren't properly informed when their loans are transferred to a new company -- a common practice in federal student loans.
The CFPB said it is "deeply interested" to learn whether recent reforms in the mortgage and credit card industries, where newer laws and CFPB rules have strengthened borrower protections, could be applied to student loans.
For example, in home mortgages, servicers have to consider loan modifications before seizing a delinquent borrower's home. The equivalent in student loans could be a requirement that servicers consider borrowers for income-linked repayment plans before placing their accounts in default.
Before You Go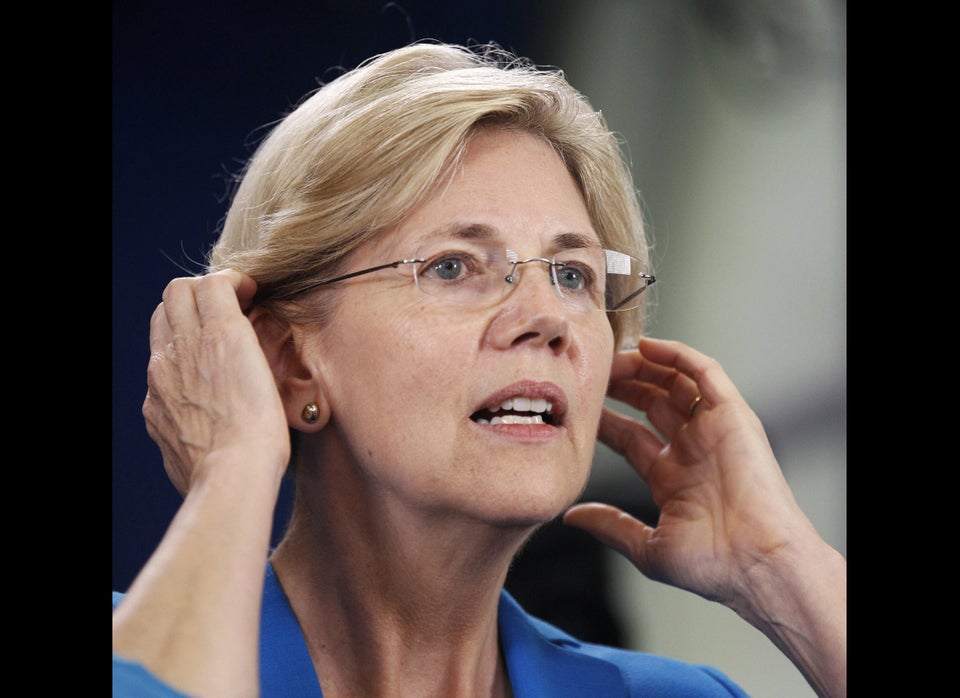 Elizabeth Warren
Popular in the Community