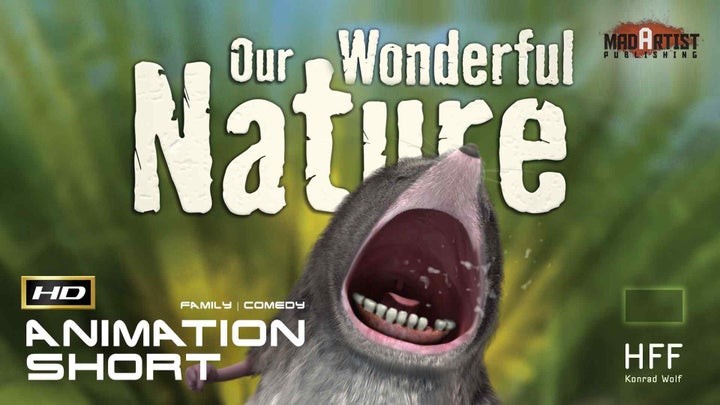 Never Before Seen Footage of The mating behavior of the water shrew
OUR WONDERFUL NATURE (2008) Animation, Family, ComedyProduced at HFF Konrad Wolf | Academy for Film and Television Potsdam (www.hff-potsdam.de)
CREDITS: Written, directed and animated by Tomer Eshed, Technical director and rendering by Dennis Rettkowski, Set Design by Jan Schneider, Score composed and orchestrated by Stefan Maria Schneider, Sound Design by David Ziegler, Music Mix by Alexei Ashkenazy, Foley Artist Gunther Rohn, Graphic Design by Basics09
AWARDS: Hamburg Animation Award, 2008: second prize and audience award; bitfilm 08 -- Digital Film Festival Hamburg, 2008: first prize in the 3D category; SIGGRAPH, Los Angeles, USA, 2008: special well-told fable prize; International Documentary and Animated Film Festival Leipzig, 2008: prize for the best German animated film; Brief Encounters Short Film Festival, Bristol, England, 2008: 4Mations International Newcomer Award; Short Tiger Award 2008; Anima Mundi, International Animation Festival, Rio de Janeiro, 2009: best student film -- audience award of the city of Rio de Janeiro; 36th Annual Student Academy Awards, Hollywood, Los Angeles, USA: nomination for Student Academy Award 2009
If you're an illustrator wanting viral exposure of your portfolio and wish to license your existing artwork to Advertising Agencies, Magazines Studios. Join http://illustrationvault.com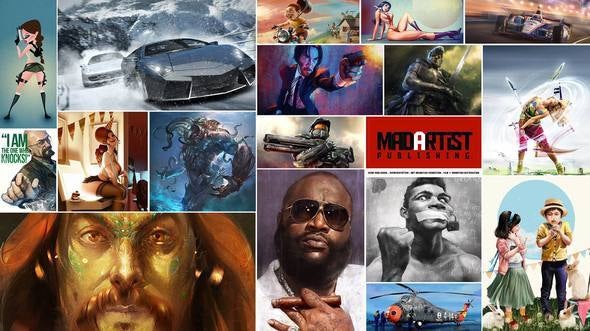 Mad Artist Publishing offers unparalleled branding services, tools and promotion services to Illustrators & Animators that wish to make a living doing what they love. MAP provides professional publishing and self-publishing services with instant credibility marketing and award winning video editing and film and television video production.
Mad Artist Publishing (MAP) is the exclusive contributor to Huffington Post's FILM & Entertainment section on the latest news on Artists, Animation and Creative Industry. MAP operates Mad Artist Group Ltd, Sketchoholic.com, World Animation Film Festival and illustrationVAULT.com connecting talent with employment and licensing opportunities. MAP operates a popular CGI Animation channel www.youtube.com/madartistpublishing and has published 50+ book titles including Jason Seiler's The Complete Artist Book: How to succeed in the creative industry, How to Bond, Steve Jobs: Artist Tribute and ROBIN WILLIAMS: Artist Tribute.
MAP has solidified it's place in the creative community and continues to create opportunities for artists to earn a living at their craft. In addition to printed and digital publishing, MAP offers video and post production services for film, television and animation, currently producing The Uber Experiment reality show.
It's time to take your career to the next level, get on the MAP.
Related
Popular in the Community