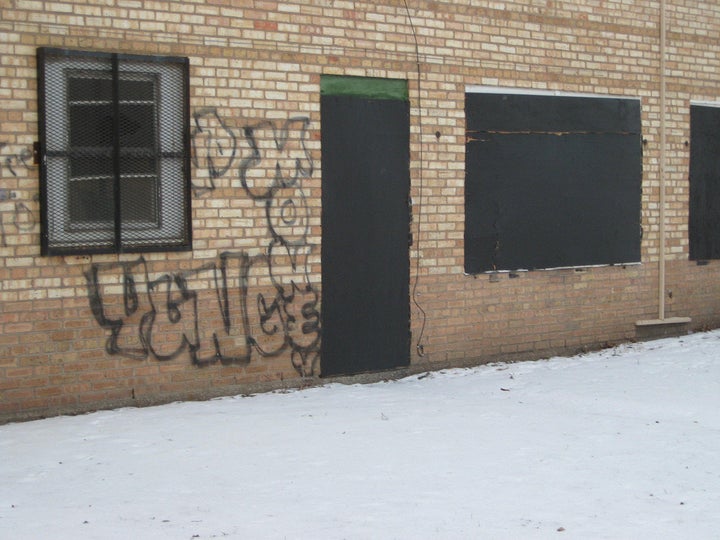 The Chicago Housing Authority announced plans to evict 33 families from Cabrini-Green homes that have not been rehabbed, citing increased criminal activity that has made the rowhouses unsafe for families.
Recent arrests for drug dealing and other criminal activities have rendered the development "dangerous and no longer suitable for residents," the CHA announced Thursday, according to the Chicago Sun-Times. Residents have 180 days to find somewhere else to live.
"The levels and nature of criminal activity continue to pose a real threat to the residents of the area, but it is a particularly disturbing threat due to the significant number of children in the old section of the rowhouses," Interim CHA CEO Carlos Ponse said in a written statement, the Sun-Times reports. "This Authority must do what's rights and vacate the property. The CHA will take great care in making the transition as smooth and as comfortable as possible for the remaining families."
The CHA has promised to work with the evicted families, offering "housing counseling" and "moving services," in addition to Housing Choice Vouchers that offer tenant-based rental assistance, the Sun-Times reports.
But Richard Wheelock, an attorney representing the Cabrini-Green tenants' organization, says North Side landlords discriminate against renters on the voucher program, which could cause families to relocate into equally unsafe neighborhoods, the Sun-Times reports.
"It's a bit ironic (CHA) is moving tenants due to concerns about their safety, when many families will end up in much worse conditions," he told the Sun-Times.
A committee of "community residents, community stakeholders and CHA" plans to meet to discuss future plans for the site.
REAL LIFE. REAL NEWS. REAL VOICES.
Help us tell more of the stories that matter from voices that too often remain unheard.