If you're lucky enough to be in the Los Angeles area until May 22nd, you can catch the running theatrical production of Blood From A Stone, starring Emmy Award winning actor, Chad Brannon, along with Dramalogue Award winner, Joanne Baron. Written by Tommy Nohilly, this semi-autobiographical play explores a dysfunctional, disconsolate blue-collar family in the midst of their unexpected reunion, and all the baggage that comes with being, well, genuinely unhappy.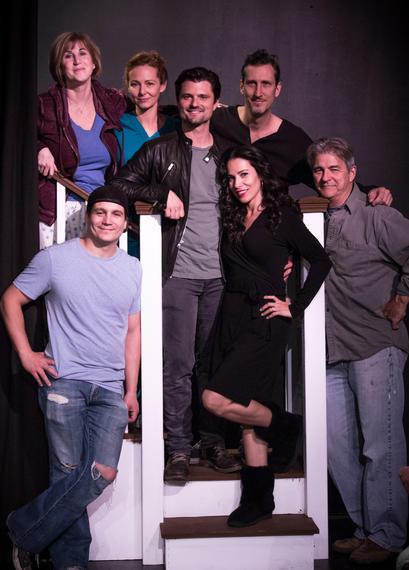 In this tragic, but comedic play, Chad Brannon stars as the main character, Travis, the PTSD-stricken, aggressive former Marine, dropping in on his family for an unexpected stay. Chock full of thick tension, brooding family dynamic, and ultimately absurd situations, Blood From A Stone is a wild and violent ride.
Brannon has starred in television shows, films and plays of all caliber, since high school. He has had roles on The Bling Ring, General Hospital, Friday Night Lights, CSI, Hamlet, Macbeth, amongst many others. In his Texas high school, the football-playing-jock was dared by a friend to audition for the school play. Not only did Brannon get the lead on his first audition, his love for the spotlight grew exponentially, and he wound up auditioning and starring in every performance. With encouragement from his high school theatre director, Brannon took the leap and moved to Los Angeles with an eager attitude. "I would have lived in my car, if I had to," Brannon comments. "Fortunately, I landed five guest spots my first year in LA, one being on General Hospital which went from a six-week role to a four-year contract. My first year there, I won a Newcomer of the Year award, then after my run on General Hospital, I was awarded my first Emmy. Needless to say, it was an incredible start to my career."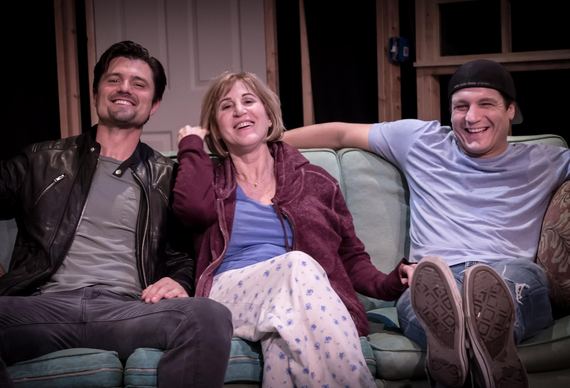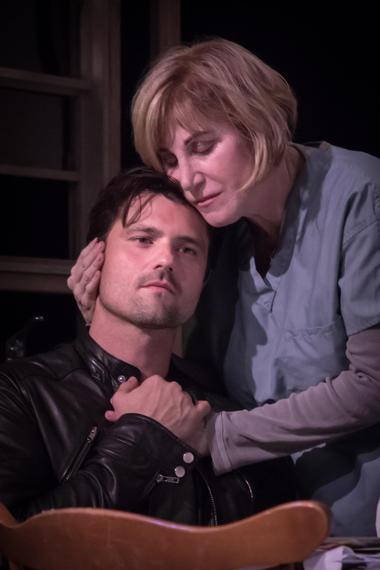 Maybe it's his brawny jawline or the characters of his resume catching up with themselves, but Brannon seems to be often granted the dishonorable, malignant role. In regard to character preparation, he states:
I usually find that my characters are down on their luck, that they are clouded in judgement. Some of my previous roles have been pure evil, others seem corrupt but have good intentions. To prepare for these roles, I dissect the character. I work to find the center of my character, what moves him. Then I start from a place of motivation. For example, my character Travis in Blood From a Stone, I try to draw from past experience, although I am fortunate to have a better family life than he does. But I can see through his eyes, I can see the beauty of life that he sees, even with such a tragic family. That role hits a deeply emotional place and the factor of imagination comes into play: "What would I do? How can his history correlate with mine?" I dig into the emotion, hope and possibility of what my character would feel and how I would feel in his place. In regard to takes, it is often very different with plays than TV and film. During a theatrical performance, there is no turning back. Everything is live and you cannot "edit" or adjust. With a play, especially Blood From a Stone, those "in the moment" skills are honed in on, my focus is sharpened and I rehearse like a madman.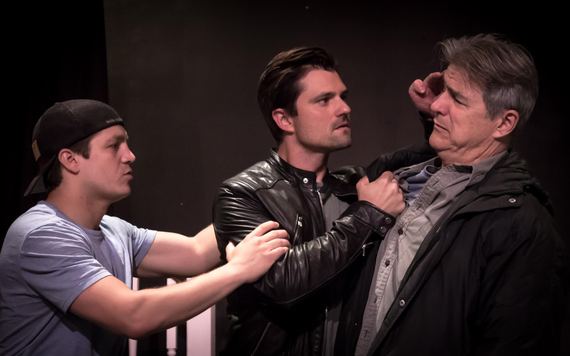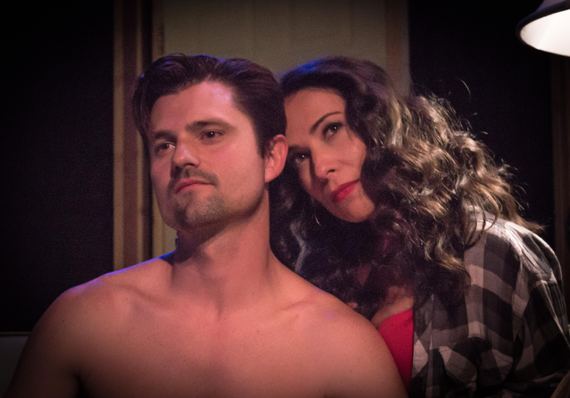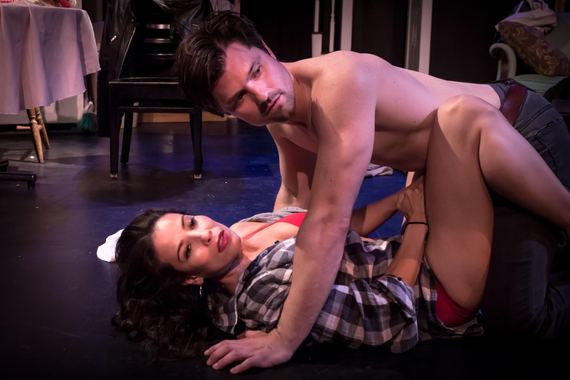 A small-town-dwelling, adventure-seeking, passionate Travis, is the binding factor in this family drama. As he works to portray a character that resonates through you the entire play, actor Chad Brannon is clearly appreciative, passionate and perceptive when it comes to every character he plays, no matter how tarnished.
You can check out Brannon's site by visiting http://chadbrannon.com/. Blood From A Stone will run until May 22nd 2016 at Electric Lodge theatre in Venice, CA. You can buy tickets here.
Calling all HuffPost superfans!
Sign up for membership to become a founding member and help shape HuffPost's next chapter