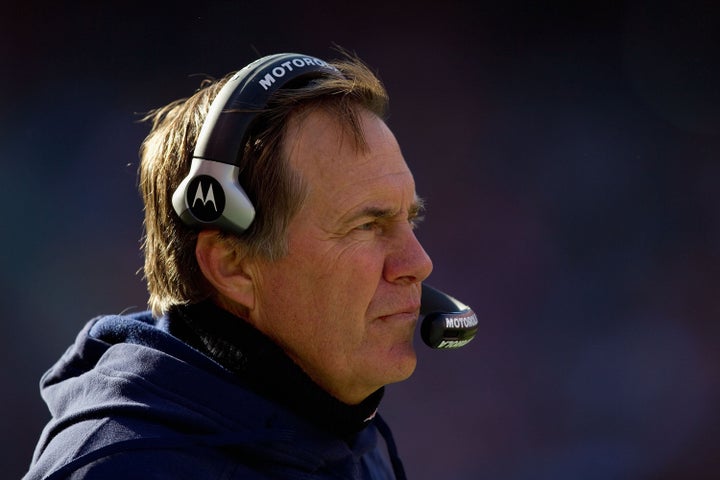 Who's ready for Fight-Gate?
In a profile in the Dayton Daily News, reitred defensive lineman Chad Eaton claimed that then-Browns head coach Bill Belichick paid him money to start fights with teammates while he was a member of Cleveland's practice squad in 1995.
"If practice was going slow, he'd look at me and just say, 'It's time,'" Eaton told the Daily News. "He wanted me to get on somebody's (case) and start a little fight. I was known for that and it paid off on Fridays. There'd always be some extra money in my locker."
While Belichick is undoubtedly one of the most successful coaches of all time, he's also one who has had his methodology, even his ethics, questioned most often.
Eaton is not even the first to accuse Belichick of actually paying players to instigate fights. In 2000, Belichick denied reports in that he paid Rob Gatrell, then a rookie center with the Patriots, to start a fight with veteran defensive back Lawyer Milloy during practice.
In 2007, the controversy known as "Spygate" arose when it was revealed that Belichick's staff was filming defensive calls made the New York Jets from a sideline location during a game. Belichick was fined $500,000 by the NFL for the incident and the Patriots were docked their first-round selection in the 2008 draft. In 2008, Belichick was also accused of having a member of his staff film the walk-through practice of the St. Louis Rams prior to the Super Bowl in 2002, another charge that he flatly denied.
The Patriots are currently 5-2 and will face the New York Giants on Sunday.
Calling all HuffPost superfans!
Sign up for membership to become a founding member and help shape HuffPost's next chapter