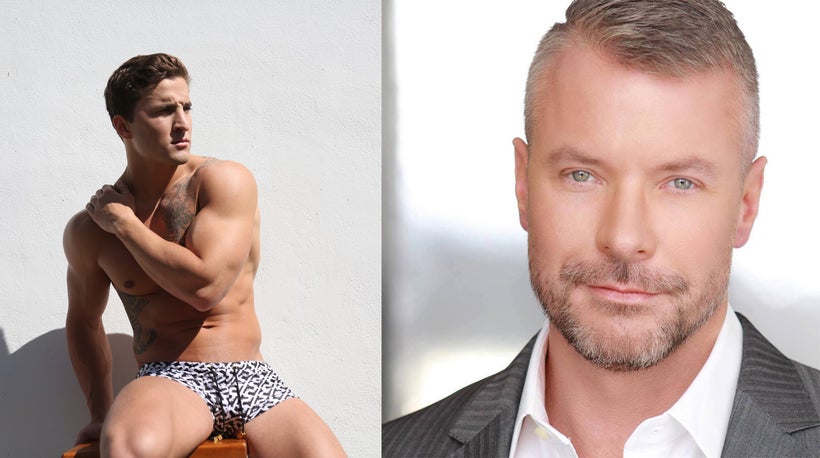 "Don't be scared to fail. You miss 100% of the shots you don't take. Virtually every entrepreneur has failed multiple times before they succeeded. Put yourself out there. Work your ass off and know in your heart that you did everything humanly possible to succeed. If you do these things, you WILL succeed eventually." - Chad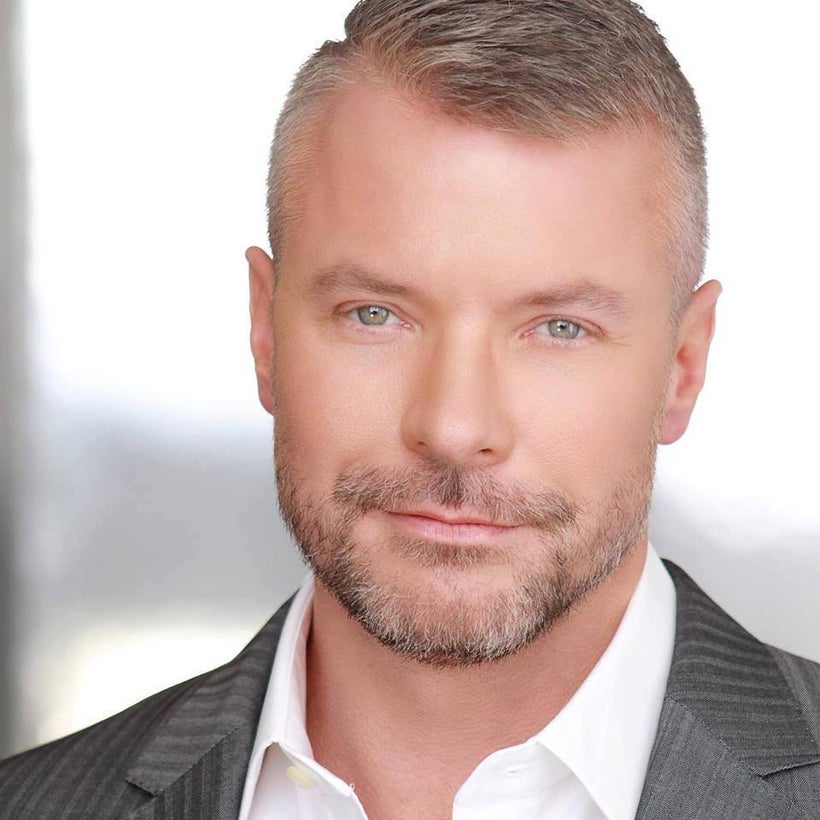 Give us the skinny on your background. Where did you grow up? When did you move to Los Angeles? Spill!
I grew up in Nashville, Tennessee. It was a good place to be a kid. However, I always felt out of place. I felt different not only because deep-down I knew I was gay, but also because I had a different fashion sense from those around me. I know… shocker! The fashion forward gay kid yearned for MORE in his small town. Nashville was VERY conservative back then in the 80s. It was hard to find anything that I liked there in the land of pleated khakis and button-downs. So whenever we'd take a family trip to bigger cities, I'd beg to go shopping. When I was about 12, I even harassed my mom enough to drive me (five hours) to Atlanta just so I could buy the only available pair of checkered Vans in the south. After winning "Best Dressed" my senior year high school, I knew for sure that I wanted to get out of there and experience bigger, more exciting things. I ended up living in Buenos Aires, Argentina for four years after college where I really honed my sense of self and design aesthetic. It's a fabulously chic city that served as capstone for my formative years.
In retrospect, if I were more sure of myself when I was younger, I would have chosen a design track for my education. But out of practicality and a desire for money to buy CLOTHES, I chose the safety of a business track. I wound up getting an MBA from Thunderbird in Phoenix, one of the country's best programs for international business management. After Thunderbird, I got a job in LA where I met my husband, Brian Pendleton, and eventually started an event production business called CauseForce with him. We ran that business for 13 years before selling it about a year ago.
When did you first realize that you wanted to be a designer and entrepreneur?
From day one, I was compelled by all things creative. The company Brian and I started, CauseForce, really allowed me to stretch my legs creative-wise. My final role there was as Chief Creative Officer. While leading that part of our business, my traditional business education coupled with my love of creative expression helped me market and advertise fundraising events that eventually generated almost $1 billion for non-profits around the world. But once we sold that business, I was free to move on to the next chapter of my life, fashion design! That's when I decided to start Radical Energy.
Have you ever worked for anyone else? Any funny stories there?
Oh lord. One of the most embarrassing things in my life happened while working for The Man. When I was living in Buenos Aires, I was working for an IT consulting firm. I was the Director of Marketing for this business-to-business service provider. I had been living in the country for over two years and by then had become quite fluent in Spanish, or at least their version of it. My coworker asked me if I could translate at a meeting he was planning for some clients visiting from Ireland. I agreed without asking any questions. What I didn't know was that it was a simultaneous translation in front of an auditorium of 400 people. AND the worst part was that I couldn't understand the Irish people, as their accents were crazy strong. Simultaneous translation with an audience is hard enough, but not understanding the "English" speakers made it 100% worse. Right there, under a spotlight at my little podium on the stage, I had a complete meltdown. I started speaking gibberish like a haywire computer and the audience started laughing. I was "relieved" of my translation duties right there in front of everyone. It was completely horrifying. Now looking back, I always laugh/shudder thinking about it. The lesson I learned was ALWAYS ask questions before committing to something.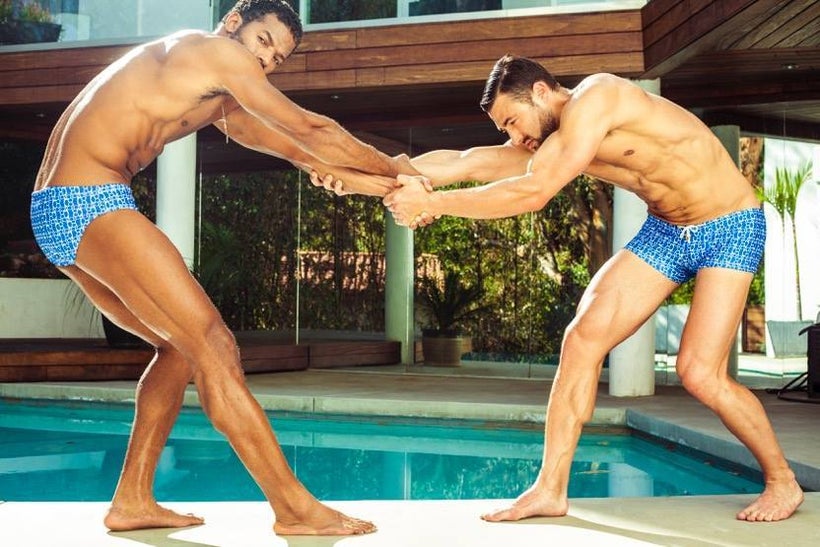 Why swimwear? Why men?
I've usually been very dissatisfied by my swim and activewear options out in stores.   The off-the-rack choices have always been either billowing, over-sized "bro" wear or gratuitous, cheesy "hoochie" wear. I was always looking for something in the sweet spot of stylish, sophisticated, slim and sexy stuff for the gym and the pool but rarely found anything. Out of exasperation, I figured I could just make it myself. I guess you could say that's when I decided to become a fashion designer for real. But I quickly hit a wall when I realized I didn't know how to sew. I eagerly took classes and the first things I wanted to learn how to make were based on stretch fabric. Since then, I've basically been making clothes that I would wear myself. By doing so, I think I'm filling a nice that has gone under served.
So, how did you start this process? Can you give your younger counterparts a rundown of how they might start their own apparel line at some point?
 Starting an apparel brand from scratch isn't for the faint of heart. Here are some pieces of advice I'd offer to anyone thinking of jumping in:
 Pick a product that people will want. Just because you like it doesn't mean others will. I know we can all get attached to our creative babies, but it's important to solicit outside perspectives on what you're planning to make. Show your designs to trusted sources who match the demographic you're targeting and ask them what they think. See if there are any modifications they'd suggest. If you start to hear the same thing from different people, you may want to consider making changes.
 Do your research. Is there even a market for your product? Make sure there's enough demand out there for it, AND find out if there's not already a ton of competitors making similar things. If there is a lot of competition, you'll have to figure out how to make your product stand out among its peers.
 Carefully choose your brand identity. Especially in the world of apparel, brand is everything. Your customers aren't just buying a t-shirt or a hat. They're buying an identity. Make sure your name, look, and voice convey the identity you're wanting to sell.
 Register your intellectual property. Once you pick your brand identity, it's imperative that you register EVERYTHING with the government. You don't actually own anything until it's official in the eyes of the government. I can't stress this enough. Some other guys can come along and take what you've worked so hard on if you don't protect your intellectual identity.
 Start small. Don't go crazy at the beginning and make a ton of inventory from the get-go. This is the fastest way to go out of business. Instead, be very conservative about your first batch of garments. It's far better to sell out than to be sitting on top of a bunch of unsold merchandise.
 Don't get discouraged. There will be tough times. You'll face rejection about as much as you succeed. You'll even doubt yourself once in awhile. Keep going. If you stick with it, you'll probably live to fight another day. Don't throw your hands up and quit just because things look scary. You can do it!
 Watch the production like a hawk. At the end of the day, your product is your final statement. If your product has production flaws, the conversation with the customer will probably end right there. It's vitally important that your product surprise and delight the buyer with its design and quality. It's very common to design something awesome but have it ruined by your production facility. Don't turn your back on them for one second.
 Over-do the customer service. Once the sale is complete, make sure your follow-through is solid. Thank the customer for buying your product. Respond promptly to any questions and issues that they may have. Make it super easy for returns and/or exchanges.
 Don't be scared to fail. You miss 100% of the shots you don't take. Virtually every entrepreneur has failed multiple times before they succeeded. Put yourself out there. Work your ass off and know in your heart that you did everything humanly possible to succeed. If you do these things, you WILL succeed eventually.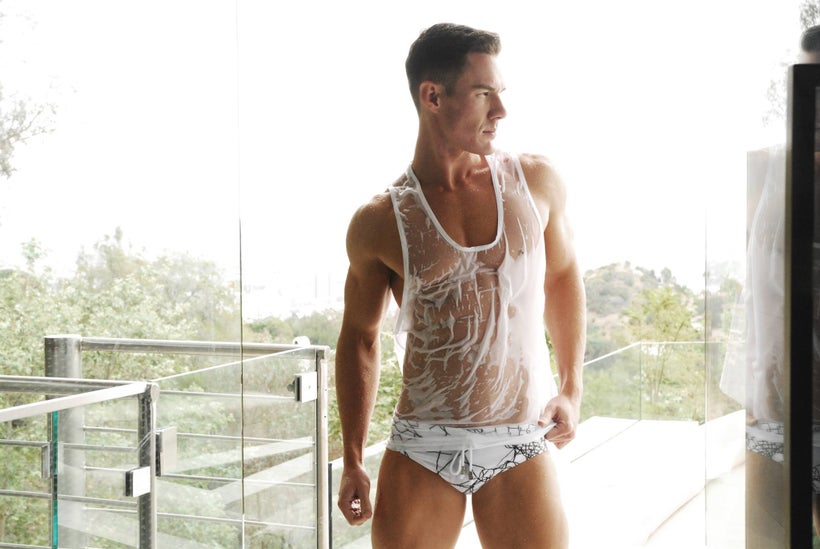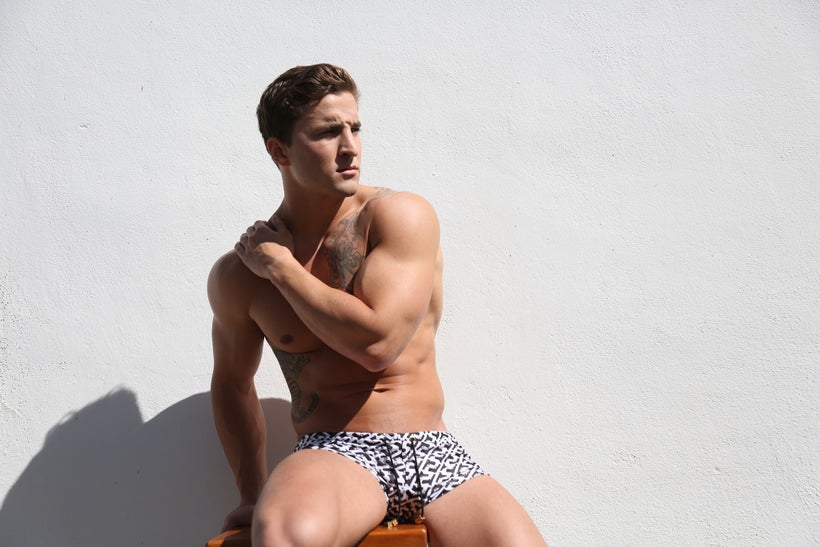 Do you have any other business ventures or product lines?
My husband and I still have a significant stake in the company we started but I've been focusing most of my attention on Radical Energy these days.
Who are some of the fabulous people you have had the pleasure of meeting along this journey?
The most fabulous person I've met on this journey was Diane von Furstenberg at New York Fashion Week a couple of years ago. Thanks to an invitation from one of my dearest friends, I had the honor of going to her runway show and then attending the after party at her design studio in downtown Manhattan. The show itself was quite intimate and I got to sit mere FEET away from the likes of Anna Wintour and Annie Leibowitz. And if that weren't unbelievably amazing enough, I also got to sit down with Diane one-on-one at her party and talk about getting started in the fashion business. I literally floated all the way back home to Los Angeles after that.
Oddly enough, you and I have our products in one of the same boutiques, LASC. I can say first hand that getting ahold of buyers for retail boutiques can be quite a feat. Can you offer some advice to other designers to get their products into boutiques? I'm sure that most designers can relate to this.
YES! I love your stuff. LASC is where I bought one of your necklaces. And YES! Getting into retail stores is one of the biggest challenges for an upstart apparel brand. As more and more shoppers go online to buy their clothes, retailers are more and more selective about what brands they take a risk on. My advice for new brands is to mitigate that risk as much as possible for the retailer. Just to get your foot in the door, you may want to offer your products on consignment. Or if you can afford it, provide generous payment terms for the boutique so that you can buy some time to prove that your product will sell. The next, almost as important thing, is to provide support and training to the retailer's sales people. Educate them to sell your product. Give the sales people the information they need to talk about why your product is better than the others. And finally, you should show up physically to the retailers' locations occasionally to literally show your support. Offer to do trunk shows with wine and a chance to meet the designer. Drive your social network of people to attend such an event to show your commitment to the retailer. The bottom line: make it easy for them to sell your stuff.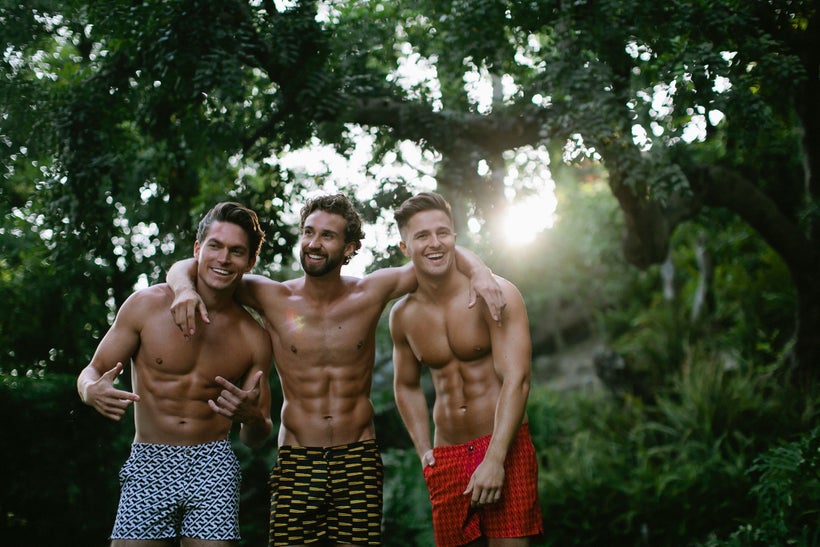 Tell us about the fabrics and materials you use for your swimwear. How does it differ from your competition?
The fabrics and hardware details of my garments hit above their weight for the price point. I've made very sure that the quality of the fabric and the stitching hold up to the harsh conditions of chlorine and salt water. Every suit is durably lined for maximum comfort and support. I design all of our prints and sublimate them onto the fabric so that all Radical Energy suits are truly unique. In other words, I never buy off-the-shelf prints for my suits. I particularly like the dice detail on the drawstrings as a brand identifier. They add a bit of weight and playfulness. We also use drawstring grommets instead of buttonholes for a sturdier, masculine feel. On top of all this, we make everything right here in downtown LA. Radical Energy is California designed and made. Considering these quality points, the fact that it's American-made, and my very competitive pricing, I'm confident that my garments stand out among their peers.
Tell us about summer 2017! What do you think will be trending? What can we look forward to from Radical Energy?
Radical Energy will continue with its theme of fun, unexpected, cheeky prints. Bold patterns and vivid colors are key with swimwear. Since there's so little of the fabric, it's important to make it pop. Keep a lookout for some really provocative and surprising prints.
Chad, finally… How does the empire continue to grow?
The empire will grow by viral word of mouth and keeping enough exciting garments in the pipeline. I have to constantly keep my eyes on the horizon and my mouth talking about the future.
REAL LIFE. REAL NEWS. REAL VOICES.
Help us tell more of the stories that matter from voices that too often remain unheard.
This post was published on the now-closed HuffPost Contributor platform. Contributors control their own work and posted freely to our site. If you need to flag this entry as abusive,
send us an email
.