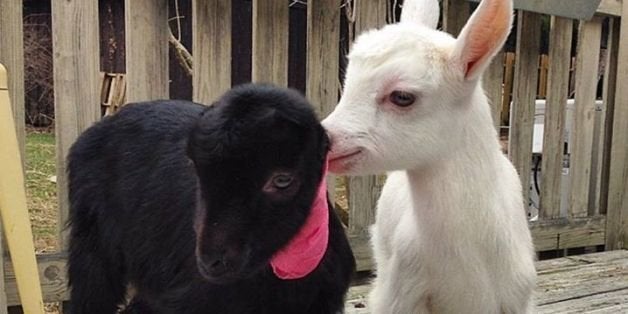 More than two hundred animals were rescued this week from two New Jersey properties that officials say were littered with bodies of dead creatures.
"When he walked into the backyard there were dead animals' bodies lying all over, mounds and piles of them. Baby farm animals for the most part," Tamala Lester, director of The Barnyard Sanctuary, told The Dodo. The farm animal rescue group has taken around 150 of the surviving animals. She described walking around the property as traversing "a carpet of crunching bones."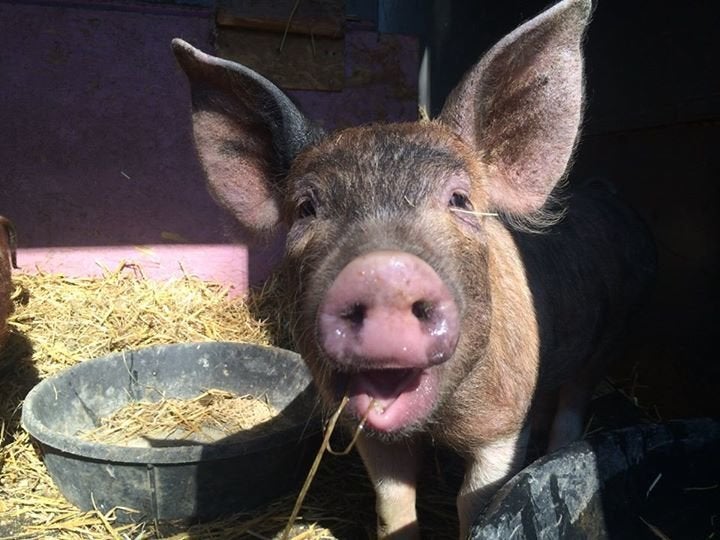 Barnyard Sanctuary Animals Rescued From New Jersey Farm
"That [Lloyd] could do that to animals is bad enough … But that he could teach a 3-year-old that it's OK to do that, and have them live in a bedroom where there are live animals and dead animals with E. coli, is just reprehensible," Lester told The Dodo.
Police first investigated the couple's home in Independence Township after an animal control officer was called about loose pigs in the area, according to NBC New York. Lloyd allegedly told officials that he kept some animals at another location in the town of Lafayeteville. Investigators found numerous sick and dying animals on both properties.
"These images are disturbing and hard to deal with even for myself and our experienced officers," A New Jersey SPCA official wrote in a Thursday Facebook post that noted the number of dead animals has not been confirmed. Officials have estimated the number is about 75.
The animals perished primarily due to lack of food and water, an Independence Township animal control officer told WFMZ. The surviving animals are largely emaciated, and many animals have upper respiratory infections, or mange.
When officials asked why the couple never removed any of the carcasses, Lloyd allegedly responded that he "guessed" he was lazy.
The rescued animals include pigs, goats, cows, calves, a chinchilla, hamsters, guinea pigs, and a variety of birds.
Like Us On Facebook |

Follow Us On Twitter |

Contact The Author
Related
Popular in the Community