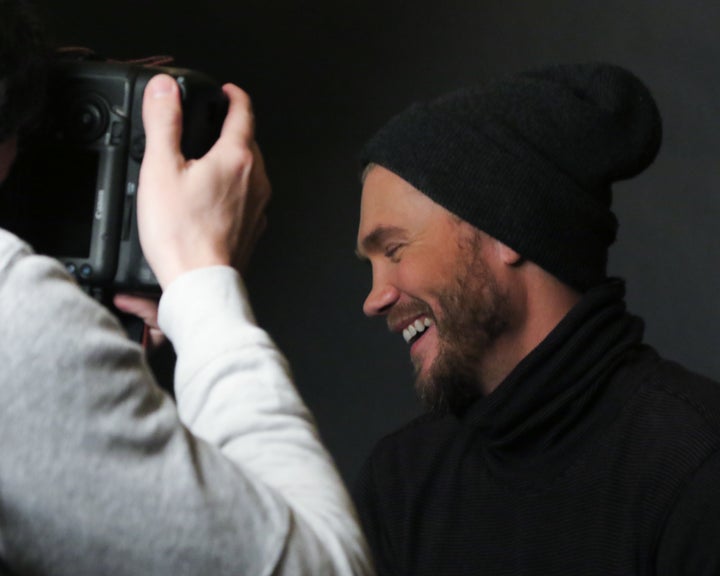 "I've been very blessed over the last few years to have opportunities that I wouldn't have necessarily gotten in the past," he told us during a chat at the Sundance Film Festival, where he was promoting his new movie "Outlaws and Angels." "I'm just pushing the envelope every day and I'm going to keep doing it because it's fun when things scare you. When they scare you, that means you're really going to do everything you can to be great."
"Outlaws and Angels" is a real departure for the 34-year-old actor. The JT Mollner-helmed Western-esque thriller was shot on 35mm Kodak film and Panavision cameras, and tells the story of cold-hearted outlaw Henry (Murray), whose gang of bank thieves holds a seemingly innocent family of four hostage as they hide out in their home. After Henry begins to fall for the youngest daughter (Francesca Eastwood), a game of cat and mouse ensues when a bounty hunter (Luke Wilson) closes in on their location.
The role of Henry is a dark one, and nothing like Murray has done in the past. He recalled reading the script at a time when he was settled in life: he and his wife, Sarah Roemer, had just welcomed their son and he was on a break from shooting "Agent Carter." Normally he wouldn't take on a project during his hiatus, but he read the script while in bed and couldn't put it down. "It was past midnight and I rolled over and woke up my wife and said, 'I have to do this film.'"
"When you see the character on the page, casting me wouldn't be your first instinct," Murray explained. "But the reason I ultimately became an actor was because I wanted to try on different hats and investigate every different avenue of this life and this world as this guy or that guy. A lot of times, when you do get pigeonholed or put into a certain area, you just have to fight a little bit harder to get out of there. So for me, it was just an opportunity."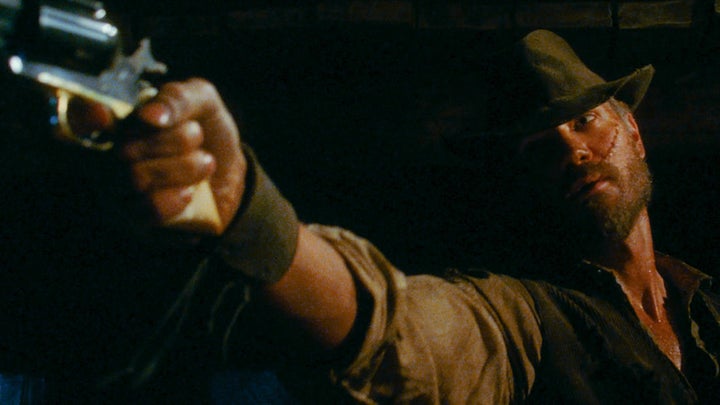 Murray has been throwing his heart and soul into an array of characters over the past few years. He stars as Jack Thompson on ABC's "Agent Carter" and Jacob Orr on the Crackle series "Chosen," played a homeless man in "Other People's Children" and was a police officer in Ryan Coogler's first feature-length film, "Fruitvale Station." During our discussion, the actor touched briefly on Coogler and Michael B. Jordan's careers, referencing "Creed" and the Oscars' diversity issue.
"Ryan is so collaborative," Murray said of the 29-year-old writer/director. "He's so open to listening to his artists and finding the right people to mold into his roles. He's just a great filmmaker. He has that gift, and he's going to be around for a very long time. So, we don't have to worry about him being snubbed, he's going to get his. He's going to be honored many times because he's so young and so talented, this guy is incredible."
"Michael B. is going to get his, too," he added. "He's going to have plenty of years ahead of him making great film, and I'm so proud of that guy. He's doing his thing."
As for the conversation surrounding the Oscars, Murray had this to say: "I just want to see great people in great performances honored. I don't want to talk about skin color, I want to talk about everyone as one, as people."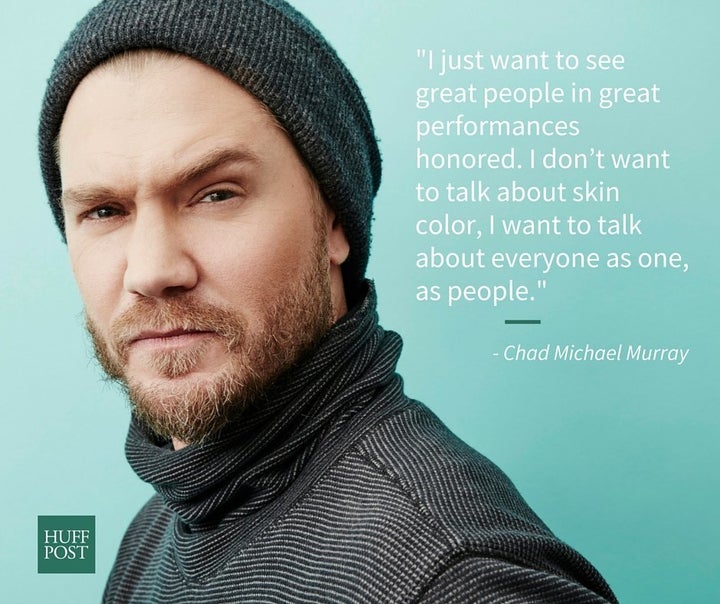 Murray himself hopes to deliver some great performances, whether that be on television or in film. Although he's dabbled in both, he's not sure where the better storylines lie.
"I'm trying to figure the whole TV versus movie thing out. I don't know where the best content is," he told HuffPost. "Some people argue that television has all of these places to find content, so there's going to be great content everywhere. Do I think that most blockbusters now seem to be these superhero movies? Yeah. It seems to be that way. But, I don't know, there's also great independent film."
What Murray is very impressed with is Netflix and its ability to debut new projects and reboot or revive older ones. He's been flabbergasted by the outpouring of love for "One Tree Hill" from its new, binge-watching obsessed fan base.
"I'm really amazed about how this new format has really changed television. It's the craziest thing! I went to a convention and this 13-year-old girl came up to me and I was like, 'You weren't even born when we started shooting "One Tree Hill,"'" Murray said. "They are finding the show as if it's brand new. I'm finding that incredibly fascinating. It's creating a whole new generation of viewers for 'One Tree Hill.' I mean, I know that they just announced they're redoing 'Gilmore Girls.' Crazy town!"
For those who don't remember, Murray was actually on "Gilmore Girls" as Tristan Dugray, one of Rory's many admirers. He was also on beloved teen drama "Dawson's Creek," playing Charlie Todd, the cheating ex of both Joey and Jen. Not to mention he was in "Freaky Friday" and "A Cinderella Story," which all basically proves he's is the No. 1 teen heartthrob-turned-indie darling of our time. Bravo, sir.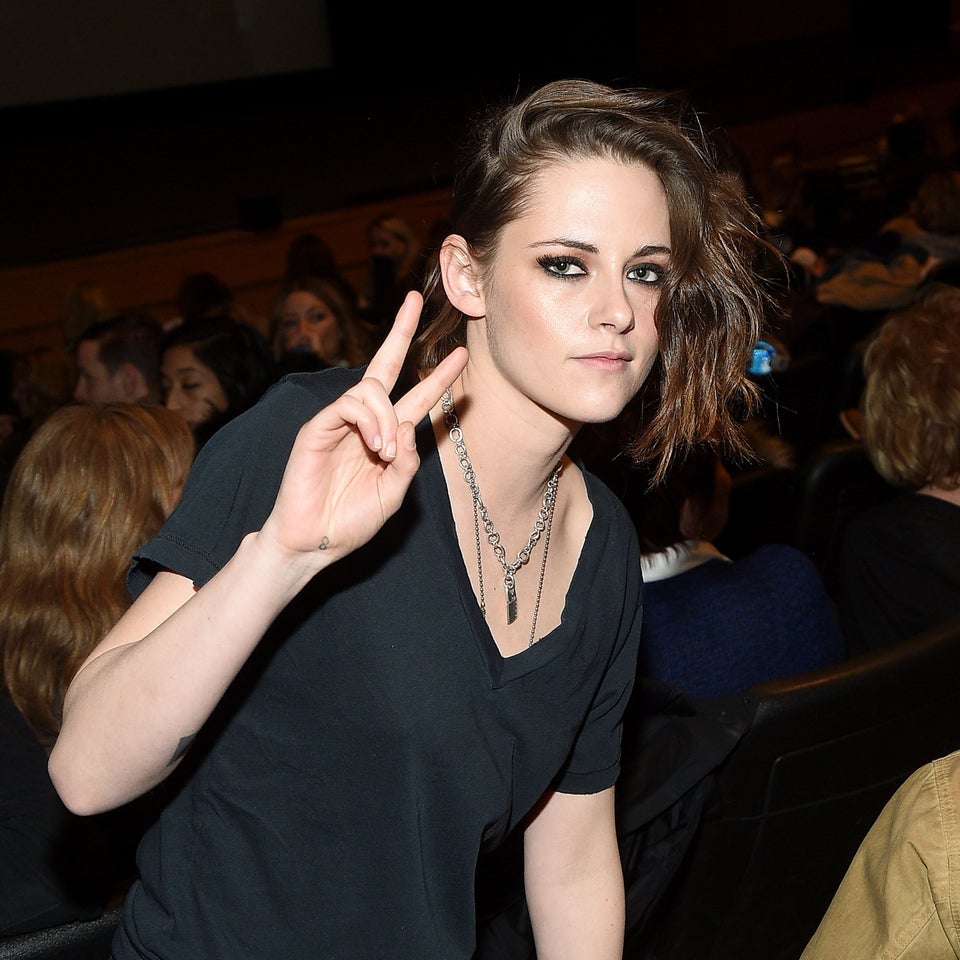 Stars At Sundance 2016

Popular in the Community