A South Georgia deputy sheriff who was photographed dressed in blackface and inmate stripes at a Halloween party has been suspended without pay.
Chad Palmer, a 15-year veteran of the Camden County Sheriff's Office, allegedly told people at the private party that he was dressed as a Camden County inmate, and he was "picking cotton" in the photo, First Coast News reported.
Palmer's face and arms are painted in the photo, and he is wearing "jailbird" stripes.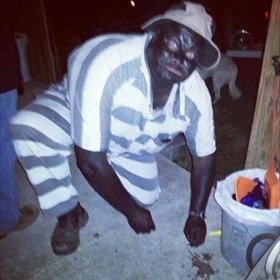 Deputy Sheriff Chad Palmer was suspended without pay over this photo.
The racist photo was shared thousands of times on social media, where it sparked outrage and led to a disciplinary hearing. Finally, on Wednesday, Palmer was suspended without pay.
"He thought it was funny. It was a costume party,'' Proctor told the newspaper. "... [But] it showed a lack of judgment and sensitivity."
Although Proctor said Palmer is now deeply sorry for his actions, the suspension will stand until the officer completes sensitivity training.
However, the outrage caused by the photo isn't likely to subside soon.
"Out of all of the characters that this police officer could have chosen, he chose to go as a slave, an inmate, picking cotton," Pastor Mack Knight told First Coast News.
"When you are a law enforcement officer, you should hold yourself in a better position than that," Camden County resident Barbara King told WTEV. "To get at a party and discriminate against any inmate, any human being. Something needs to be done."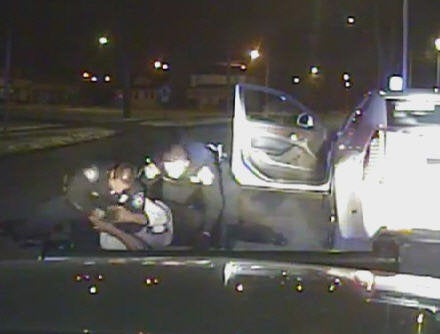 Police Brutality Incidents
Popular in the Community