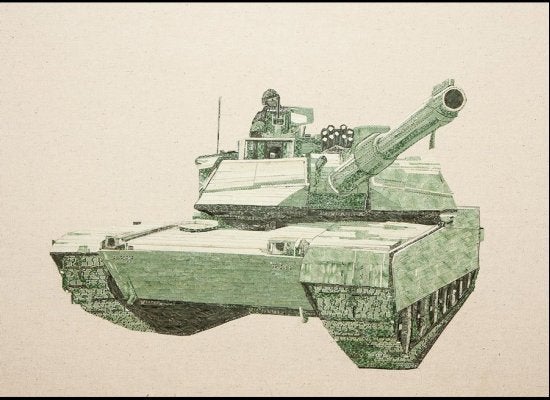 We have seen some pretty unconventional materials in our day, but government defense spending just might take the cake. The controversial artist Chad Person creates collages out of destroyed currency, cheekily deducting the material expenditures from his taxes.
On his blog, Person explains that he was formerly a photography professor at a school by an Air Force base. He had a student who had used military funds to take the class, which he then failed. As a result the student was ordered to repay the military his tuition. Person, upon hearing this, supposedly gave the student an A+, taking advantage of the "opportunity to take a little back from our government's excessive defense spending, even if it might have been just enough to halt the purchase of one box of ammunition." The artist is no stranger to inflaming the authorities, however. In another post on his blog, Person explained that he was investigated by the Bureau of Alcohol, Tobacco, Firearms and Explosives for some homemade shotgun "sculptures" he created last year.
Through creativity and and tenacity, Person's collages address America's military excess and the weapons that make us feel safe in the world. Check out Person's TaxCut collection below and let us know what you think in the comments section.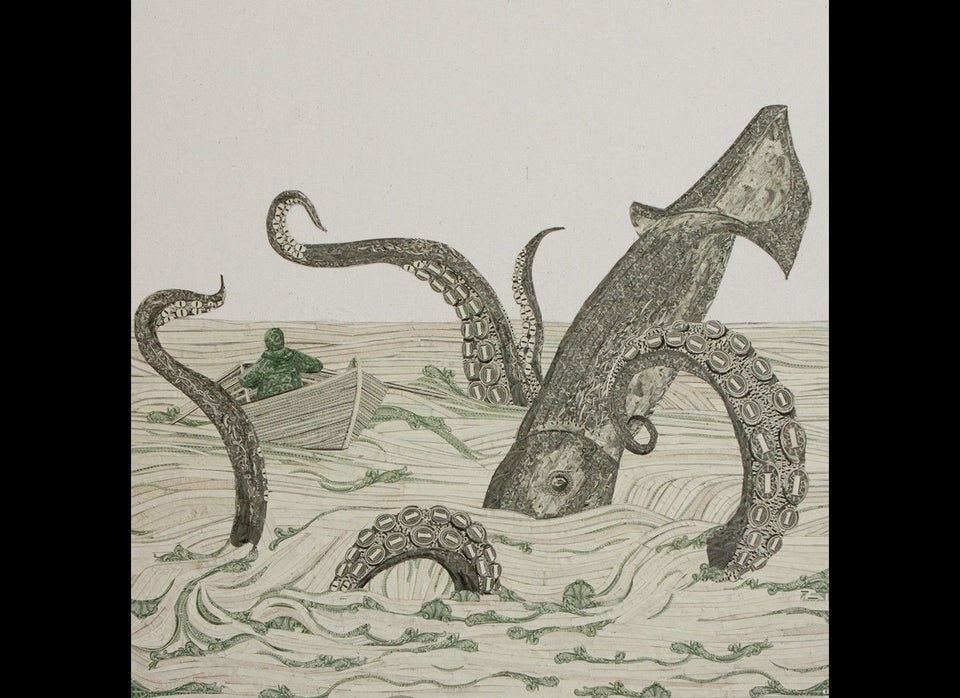 Chad Person's Currency Art
Popular in the Community