A former Minnesota corrections officer is accused of gunning down a teenager who asked him to stop trespassing on her property.
On Monday, a 17-year-old neighbor asked Pickering to stop riding his lawn mower through her yard. The girl later told police that in recent weeks Pickering had repeatedly trespassed while riding his lawn mower and carrying a holstered pistol across her property, authorities said.
Later, at about 10 p.m., the teen stepped outside to check on her dog and saw a shadowy figure crouched down by a nearby pine tree. Before she could react, she was shot in her chest, right thigh and left ankle, according to the police report.
The teen fell down, but managed to drag herself inside the house and call 911. It was during the 911 call that the teen relayed information to the police about Pickering being a possible suspect. When emergency responders arrived on the scene, they transported the girl to a hospital in Duluth.
"One bullet missed her heart by 2 inches," Benson said.
Questioned by police, Pickering initially denied any involvement. However, when investigators obtained a search warrant for his home and found a Kimber .45 caliber semi-automatic handgun hidden inside – a weapon that matched bullet casings found at the crime scene – he allegedly confessed.
Pickering, according to the criminal complaint, told police he was angry that the teen, whom police say he referred to as a "bitch," confronted him about riding his lawn mower. He said he went over to her house, hid in her yard and waited for her to emerge.
"I waited, and I waited, and I waited," Pickering told police, according to the criminal complaint.
Pickering allegedly said he was in the yard for about 20 minutes before the girl stepped outside.
"He said that he shot twice from a distance of 15 to 25 yards," the criminal complaint reads. "Pickering stated that after the first shot the girl said, 'Oh God' and dropped down, and that he then shot her again."
Pickering was arrested after his alleged confession and locked in the Beltrami County Jail in lieu of a $300,000 bond. If convicted, he faces up to 20 years in prison.
According to WCCO-TV, Pickering, a native of Sparta, Wisconsin, had been employed as a corrections officer at Northwestern Minnesota Juvenile Center in Bemidji, from May 20 to June 9 of this year. The reason he no longer works there is unclear.
Citypages.com reported a now defunct Facebook profile attributed to Pickering indicated he is an Iraq War veteran who was receiving treatment for Post-Traumatic Stress Disorder.
Like Us On Facebook |

Follow Us On Twitter |

Contact The Author
Related
Before You Go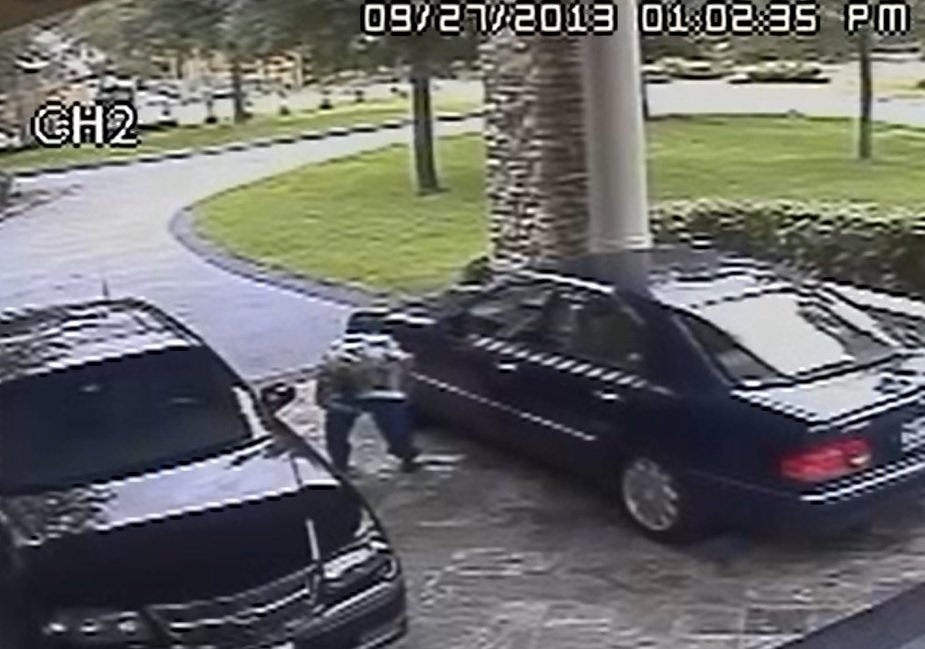 Bad Choices
Popular in the Community