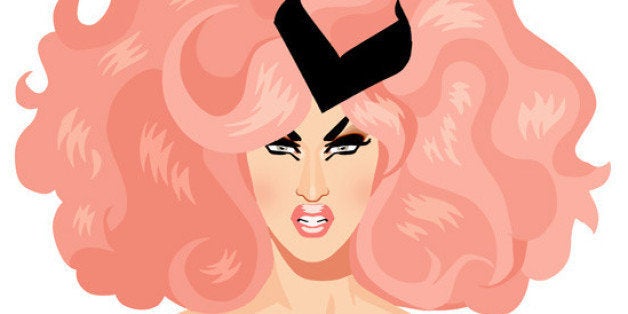 The day is finally here: tonight, queers across the country will pack gay bars and living rooms alike for the sixth season premiere of what has been voted the Best Reality TV Show: "RuPaul's Drag Race."
Artist Chad Sell rose to prominence after creating beautiful renditions of each "Drag Race" queen's portrait to promote the new season of the show. His work largely received attention after he interacted with the queens through Twitter and curated a roll out of each queen's portrait.
HuffPost Gay Voices caught up with Sell last week to discuss his inspiration behind this line of portraits, the other type of work that he does and how all of this attention has influenced his art.
(A slideshow of Sell's images follows the interview.)
The Huffington Post: How did your artwork of the "RuPaul's Drag Race" queens become so prominent? Chad Sell: The attention I've gotten for my "Drag Race" work is based entirely on the fabulous drag queens who've shared my work on Twitter and Facebook. After I drew my first few queens from the show, I mustered up the courage to tweet them links to the work -- it all snowballed from there! My "Drag Race" art quickly became the most popular work I'd ever done, and so I made it a weekly illustration project every season since! It's admittedly a very particular niche of queer culture that I've stumbled into, but I'm still a huge fanboy of the show. Which makes it surreal that some of the "Drag Race" queens are fans of... me?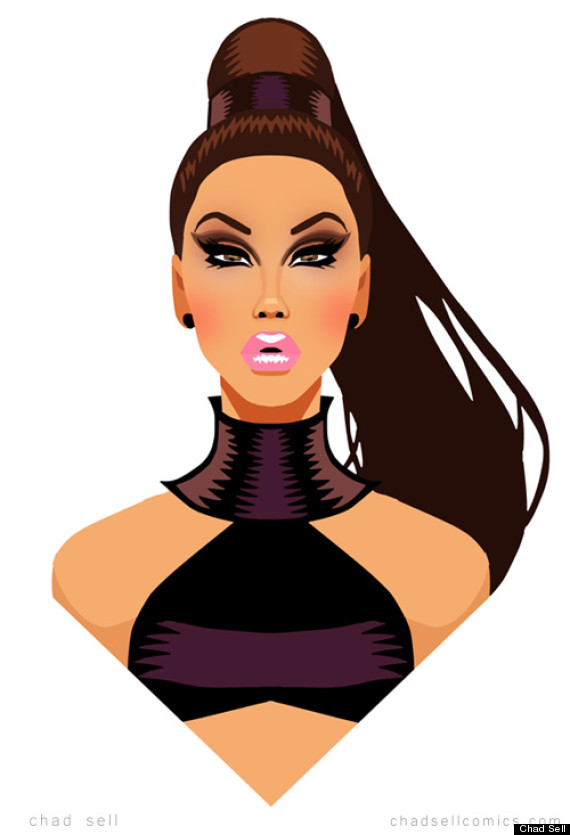 What other types of work do you do? At heart, I'm a comics nerd. I love using my art to tell a story. With my "Drag Race" work, I try to capture the stand-out performances and moments that encapsulate everything all of us love about the show. With my comics, I explore similar subjects of queer culture and gender identity -- I have some fun projects coming up that I'll be posting online soon! And some of my other comics are entirely different, focusing on much more serious stuff -- I'm always trying to find the right balance! I've also gotten involved in video game animation and design -- in fact, I contributed most of the art for the official video game of RuPaul's Drag Race: DRAGOPOLIS! We're working on a number of other exciting games that will be coming out this year.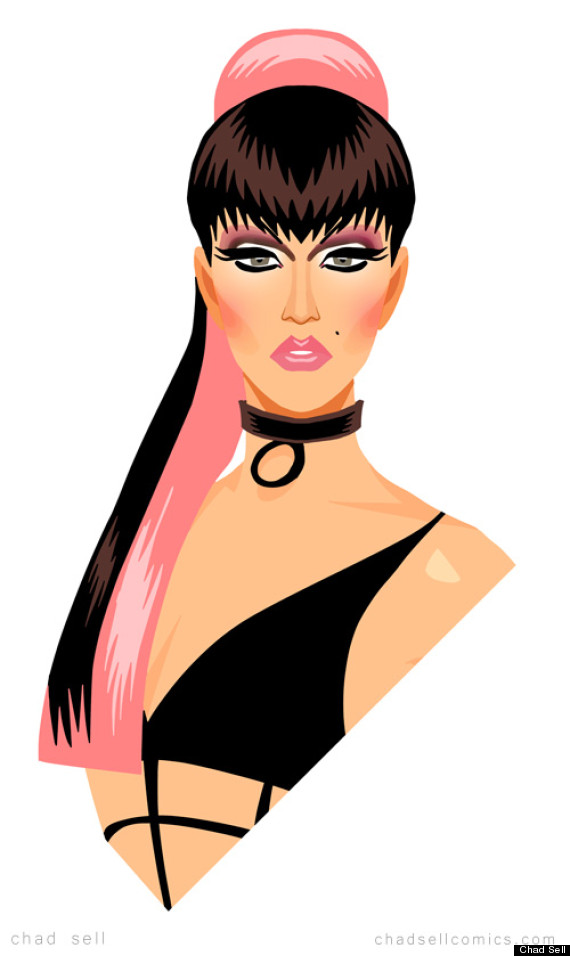 How has your artwork been received? It's been really fabulous to hear from so many fans of drag culture and to hear from so many stars of the the actual show! That sense of involvement and community is incredible for an artist like me, and I want to keep pushing that further. Leading up to season six of "RuPaul's Drag Race," I had a "Week of Ru" contest where fans could vote for which queen's portrait I unveiled each day. I can't even begin to tell you how cool it was to hear from the season six queens, to see them rallying their fans for the contest and to share in the excitement over the fabulous new cast!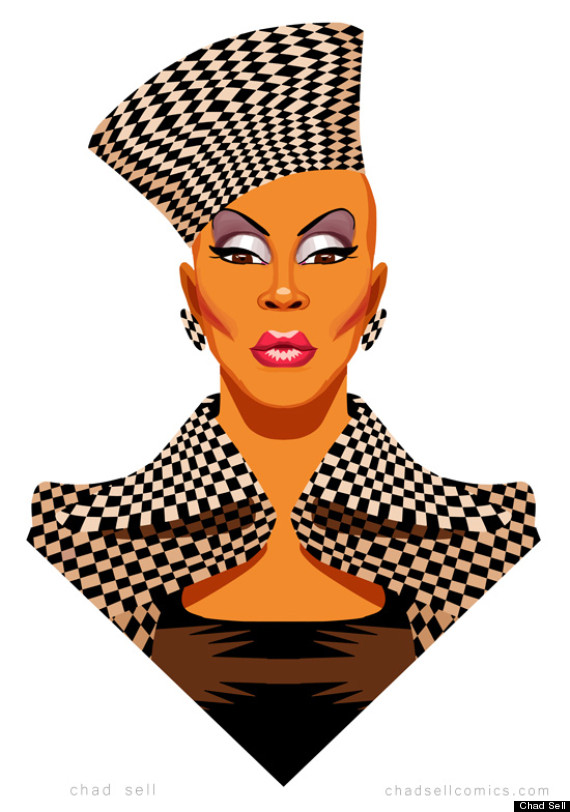 What do you hope the buzz surrounding your work develops into? Over the last three years of drawing "Drag Race," that buzz already changed my life dramatically. It's what jumpstarted my career as a freelance illustrator, allowing me to support myself with my art, which still blows my mind. Last year alone I did the art for a drag queen video game, a drag queen's music video and a drag queen board game! But I'm always pushing myself to keep improving my work, and I'm going to aim high with the sixth season. And beyond that, I'm hoping to keep branching out with my ongoing comics projects, illustrations, and exhibitions. Year after year, I've gotten more and more opportunities for new projects and collaborations -- I'd like to go from being "that guy who draws drag queens" to "that guy who draws all kinds of cool stuff AND drag queens."
REAL LIFE. REAL NEWS. REAL VOICES.
Help us tell more of the stories that matter from voices that too often remain unheard.