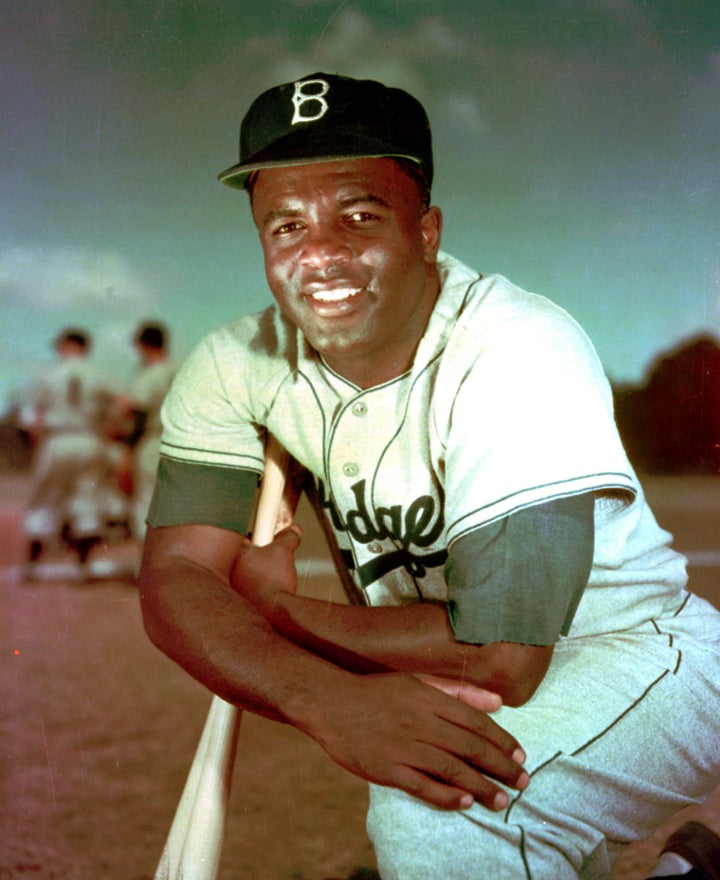 Hollywood has finally found its Jackie Robinson.
Chadwick Boseman will play the iconic baseball star and civil rights pioneer in "42," Legendary Pictures announced on Friday night. A relative fresh face to audiences, Boseman will be joined by screen icon Harrison Ford, who will play Branch Rickey, the Brooklyn Dodgers executive who signed Robinson to be the first African American ballplayer in Major League Baseball history. Robinson made his Major League debut in 1947.
Brian Helgeland, the Oscar-winning writer of such hits as "LA Confidential" and "Mystic River," will both write the screenplay and direct "42." Previously, he directed the 2001 film, "A Knight's Tale."
This is by far the biggest role in Boseman's career; to this point, he's best known for guest roles in TV shows such as "Fringe," "Justified" and "Castle," as well as a regular role in thirteen episodes of "Persons Unknown." He's actually featured in a movie about another sports legend, taking a part in 2008's "The Express," the biopic of Syracuse University running back Ernie Davis, in which he played Floyd Little.
As for Ford, this is a new kind of hero role for the man who played both Han Solo and Indiana Jones. He starred in this summer's "Cowboys & Aliens," and he's rumored to have a role in the upcoming adaptation of the sci-fi adaptation, "Ender's Game."
Robinson defied harsh treatment throughout the country from ballplayers and fans alike, not only succeeding in breaking down racial barriers, but proving himself one of the best players of his generation. A career .311 hitter, Robinson won the 1947 Rookie of the Year award, the 1949 NL MVP and earned election to the Baseball Hall of Fame in 1962. His number, 42, is retired throughout Major League Baseball.
Popular in the Community