As he prepares for the movie's release, the 41-year-old actor reflected on the racism he had to overcome during his long career ― issues that he felt followed him from his childhood in the South to his experiences in Hollywood as an adult.
Boseman grew up in working class family in Anderson, South Carolina. He told retail site Mr. Porter that in his home state, racism was "not hard to find."
"Going to high school, I'd see Confederate flags on trucks," Boseman said. "I know what it's like to be a kid at an ice-cream shop when some little white kid calls you 'n****r', but your parents tell you to calm down because they know it could blow up. We even had trucks try to run us off the road."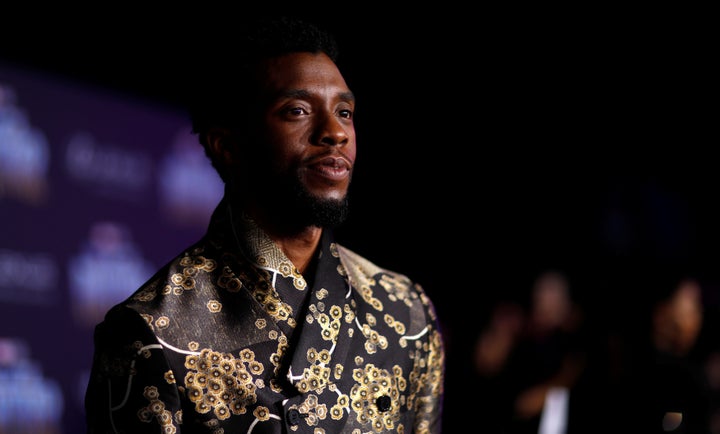 Boseman told Elle earlier this month that he became interested in theater and drama after a traumatic experience in high school. A friend on his basketball team during that time was shot and killed in a "random" act of violence, he said. Boseman reacted to that death by writing and eventually directing a play about what had happened.
The actor went on to study directing at the historically black Howard University in Washington, D.C. He continued to write and perform after college, earning guest spots on crime dramas, soap operas and other television shows.
About five years ago, Boseman's career took a turn when he started appearing in a number of biopics about black American icons. He played the legendary baseball player Jackie Robinson in "42," celebrated singer James Brown in "Get On Up," and the first black Supreme Court justice Thurgood Marshall in "Marshall."
He was tapped for the role of Black Panther in 2014. A year later, he was filming "Captain America: Civil War" in Atlanta, when he got a chilling reminder of racism in the South.
"So it's like we're going forwards and backwards at the same time," he told Mr. Porter. "People don't want to experience change, they just want to wake up and it's different. But that — shooting 'Civil War' as Black Panther and then driving past the Klan — that's what change feels like."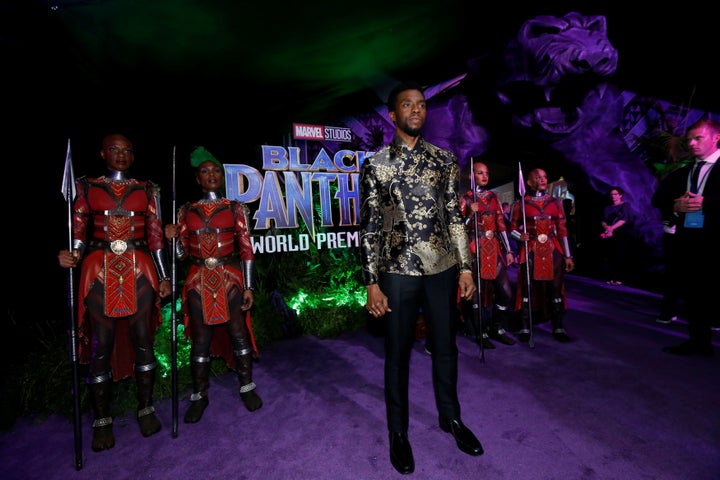 "So the rally that I spoke of was exacerbated by those current events and is a representation of a portion of its white citizenship and not the whole," he wrote.
"I must make this distinction because of the current divisive climate and the intent of our upcoming film to help make people, all people, whole in this time. In fact, I must credit both white and black supporters from my home state for the displays of love and pride they have shown to me in regards to the character, the movie and my overall career."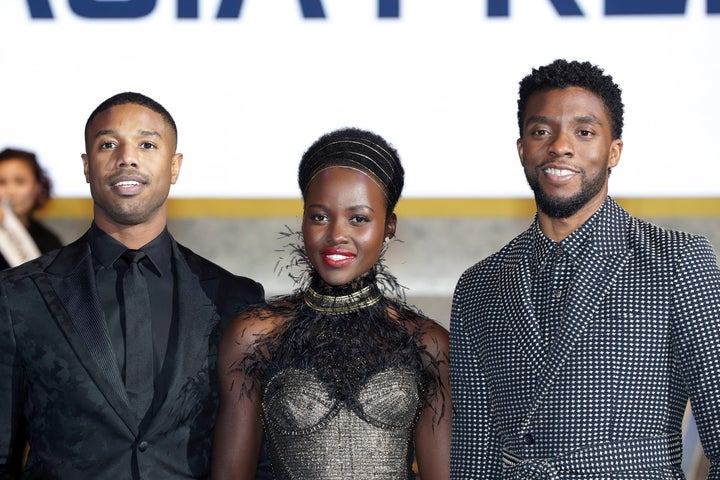 As he sits on the cusp of international stardom, Boseman reflected on how he believes black actors have to work harder to achieve that level of fame.
Mr. Porter asked the actor if it's easier to handle his success because it's come to him when he was 41, "somewhat later than most."
"You say later, but when did it come to Denzel [Washington] or Sam Jackson or Morgan Freeman? And why is that?" Boseman asked in response. "I don't have the answer, but it's a question to pose. The industry looks for white actors and actresses, but it's not the same for black actors. We have to really put the work in."
"Black Panther" opens in theaters on Feb. 16.
Before You Go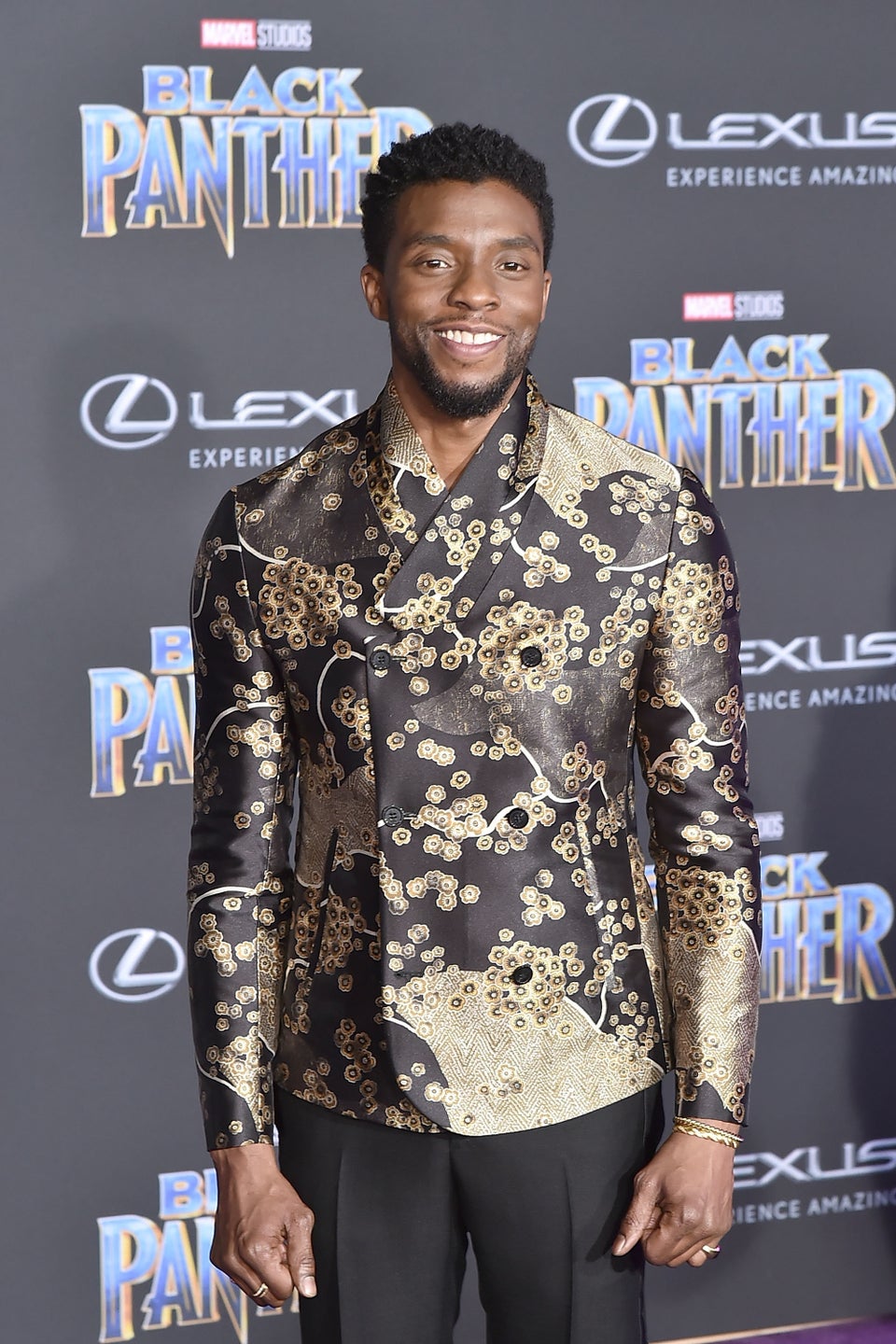 'Black Panther' Premiere Celebrates African Royalty