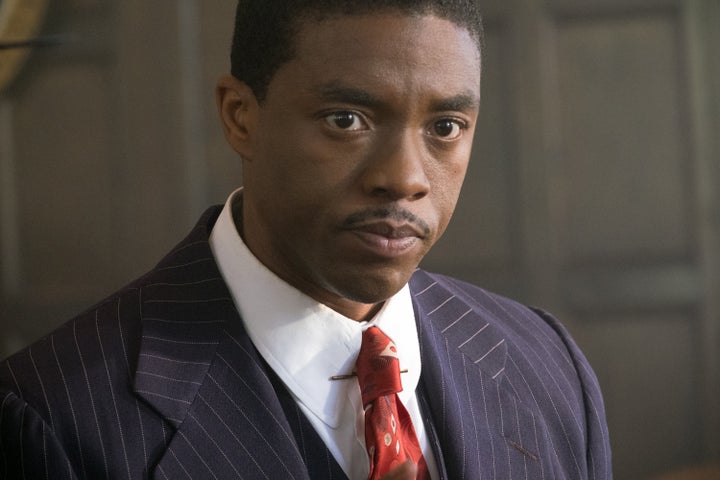 Chadwick Boseman's rising star will reach its zenith come February. That's when "Black Panther" hits theaters, taking the 40-year-old actor from Marvel bit player ― first introduced in last year's "Captain America: Civil War" ― to full-blown exemplar. No pressure: He's only bringing the first black superhero in mainstream comics to the big screen. No pressure at all.
In the meantime, Boseman has suited up to portray a different superhero: Thurgood Marshall, the first black Supreme Court justice. The new movie "Marshall," which opens Friday, depicts its title subject before he donned the highest court's robes. It chronicles a 1941 case in which Marshall, then an estimable NAACP attorney, defends a chauffeur (Sterling K. Brown) falsely accused of raping a white socialite (Kate Hudson).
Boseman knows his way around a biopic. His breakout, in 2013, was playing baseball pioneer Jackie Robinson in "42." One year later, he cut a rug as an uncanny James Brown in "Get On Up." Across these three roles, Boseman displays a gravitas unrivaled by the many actors who spend years toiling through the staid genre. He imbues in each man a paradox: swagger meets hardship. Galvanizing professional victories contrast their world-weariness.
I caught up with Boseman last month at the "Marshall" junket in New York, toward the end of a long day in which he endured consecutive interviews. We discussed his entry into the Marvel world, the pronounced resonance of "Marshall" in light of Donald Trump's presidency and whether "Black Panther" will become a cultural litmus test in the vein of "Wonder Woman."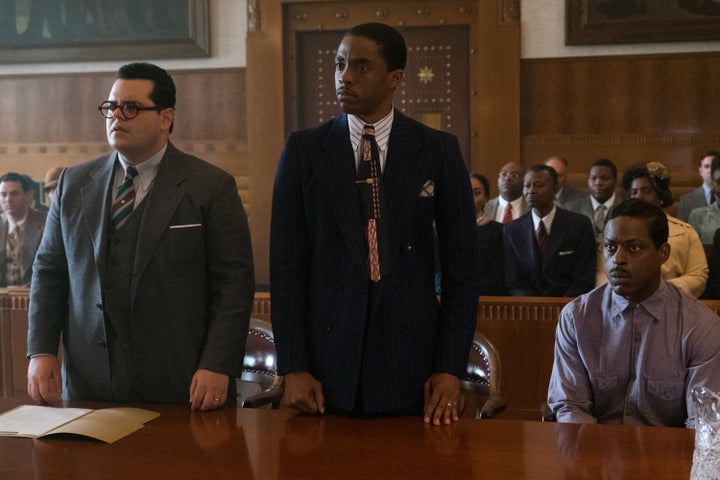 No, no, I think Leo's still got me.
None of the real people you've portrayed were alive at the time, which could be a pro or a con. On the one hand, you don't have to answer to them once the movie opens …
Who said that? James Brown, you've got to answer to him regardless of whether he's dead or alive. He'll come back and get you.
The ghost of James Brown looms. But, on the other hand, you don't get to pick their brains, if that is indeed the method you would use to prepare. With "Marshall," you also don't have the same physical prep. You didn't have to do splits or learn baseball.
Right, but acting is always physical. I don't have to dance or play baseball, but there is a physicality to Marshall. There's a difference between the older man in the robes and the young, wiry version of Thurgood Marshall. I was coming off of "Captain America: Civil War," so it was important that I didn't look like T'Challa in those suits. He couldn't look, like, super cut up in those suits. There's still the physicality of it, and there's still, to me, a sense of the physicality of the time period. It is the Harlem Renaissance and the jazz era, so although I didn't want to imitate what his voice might sound like or imitate his exact physicality, I did want to find the swagger or the rhythm of that time. So that is still very physical.
You came off of one Black Panther project, did "Marshall" and then made another Black Panther movie. Did you bulk up, slim down and then bulk up again?
[Nods his head, looking exhausted] Right. Yeah, yeah, yeah.
You've been through the wringer.
Oh, you don't even know [laughs]. You have no idea. One day I'll live to tell the story.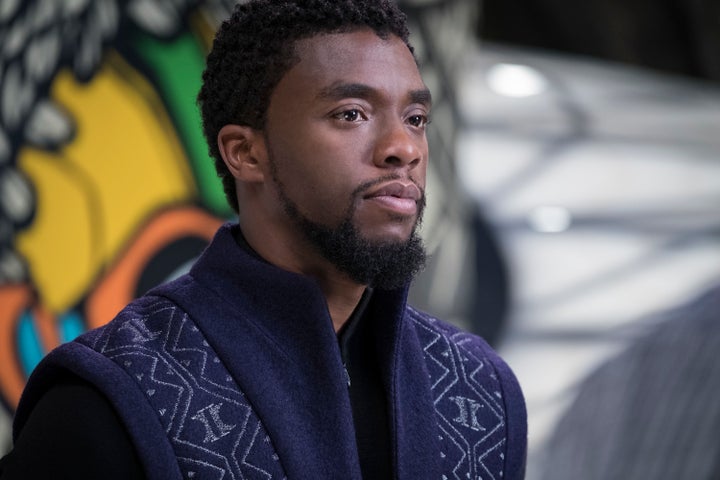 Is it becoming second nature, regulating your diet and changing your physique between projects?
I don't think that could ever be second nature. You know what I'm saying? When you're talking about something like that, you're talking about habits. You're talking about getting up in the morning at a certain time and doing certain exercises or meditations. Whatever it is, it's not natural. You don't accidentally fall out of bed and start exercising. So there's always going to be, especially after the first day when you're pumped and ready to go do it, that morning when you wake up and you're like, "I do not feel like doing it today." I had my trainer for "Black Panther" with me on "Marshall," so there was a certain period of time where I had to begin, not necessarily the physical transformation, but the methodology of doing one thing between doing the other.
You studied directing in college and acting in London. At first, your career was more focused on writing and directing ― you spent your 20s mounting small plays in New York. Had you only worked on your own material and not gone the movie-star route, would the type of projects you're involved with look different?
Some of it would be the same, and some of it would be very, very different. You're gonna see soon.
A movie you've written is floating around, right?
Not floating around. Nothing's floating. There's no floating. No, it's very intentional. We know exactly what's happening and when it's going to happen, but for me I think the through-line is I've always wanted to find interesting characters, particularly characters of African descent, male or female. So I always look for films that you haven't seen. I think in the roles you've seen me play, even though you may feel like you should have seen it, you actually haven't seen it. So it's either something you should have seen or something you just haven't seen. I think that's the through-line between me as a writer, director and actor. I can't say any more than that.
You made "Marshall," a movie about race and civil rights, around the time people were starting to take Donald Trump seriously as a presidential candidate. Of course no one knew what would happen once he actually got elected, but did that cast a shadow over the urgency of the movie?
No, I don't think anybody is like, "Oh, Trump is in office, and now the movie doesn't work."
No, it would work more potently.
Yeah. I never had any actual set marker for when I wanted it to come out. I never said, "Oh, this has to come out during the Obama administration." I did hear that from other producers as that being a target, but for me I felt like if the film works it doesn't matter — we don't need to rush to get it out at that time if it's not ready. So it ended up not coming out during that time period, and now here we are.
For me, I feel incredibly fortunate that during this time period we have the film to show. It's unfortunate that it's so poignant — that it's so relevant at this time period, but at least we have it: a) to shed light, and b) to give people hope, to remind people. There's the phrase of "making America great again," but how did we make America great? Who did it? It was Thurgood Marshall who did it. It was Thurgood Marshall who made America live up to its constitution, to its dream. He pushed the envelope to make sure that we were equal. That's done through the details of setting precedents on different levels of the judicial system. So it's him that did that, it's him that became a judge and made laws. I'm not saying he did it alone, but he definitely was a huge figure in making that happen. That's been a process. We're a very young nation; it's still happening. To remind people of the process of America, not the past identity of it or the destination of it. It is a continuing process — freedom, justice and equality. That is an important thing to do at this time.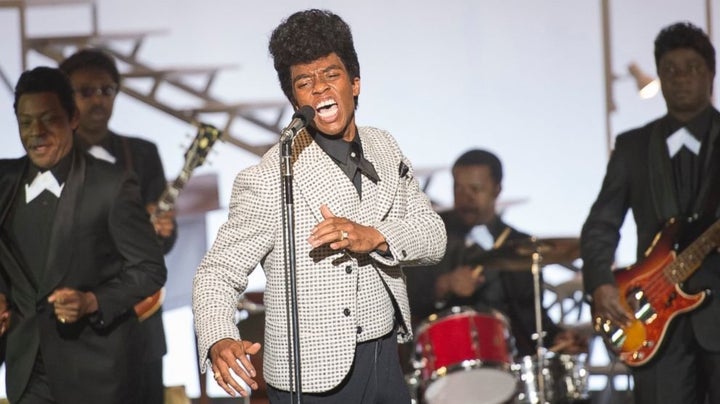 In thinking about the role that movies and popular culture play right now, so many movies, for better and worse, are becoming de facto litmus tests for the country's mood. "Wonder Woman" is the most obvious case. That movie faced a lot of pressure to prove audiences were interested in a female superhero, and obviously it exceeded even the most generous expectations. Do you feel anything similar with "Black Panther"?
The funny thing about it is, when the film came to me, I had wanted it to happen prior to it actually happening. Once it happened, I was like, we can't afford to fail at this. I think everybody felt that on set. That is autonomous. That feeling is an autonomous feeling — it is not connected to "Wonder Woman" at all.
By the time "Wonder Woman" came out, we were done or nearly done shooting, so although I understand the cultural lens of its success, I don't think it has anything to do with "Black Panther." One, because we've gone through the process of making that movie and dealing with its journey and its dramatic arc and the characters and the culture of it and all those different things. It's going to be received based on a myriad of different combinations and factors that don't even exist in "Wonder Woman." My concern for "Black Panther" is a totally different thing, and if it's successful, it's going to be successful in its own right. It won't be because "Wonder Woman" was successful. And I'm not saying you're saying that; I'm just saying there will be people who say that. It will be successful in its own right, or it will fail in its own right. For me, it already happened, so I don't feel the pressure from "Wonder Woman" now because we already did it. There's nothing I can do about it now.
And, hey, whatever happens, you get to be an action figure. What was it like to hold your own action figure for the first time?
Oh, that's crazy. There's so many different ones. There's the purple ones. I don't even know what they all are. I see them, some of them, as they come through for the approvals, and I'm like, "Does that look like me?"
Some of them do, and some of them don't, you know what I'm saying? They're starting to look more and more like me now.