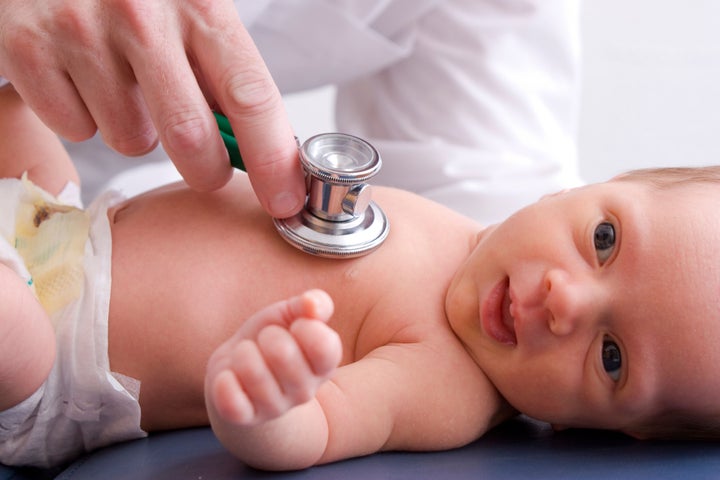 So far this series has focused on health issues that impact women and children in Africa, but now I would like to turn your attention closer to home, where a little-known neglected disease puts millions of pregnant women and their unborn children at risk each year. Chagas disease -- a parasitic infection transmitted through an insect commonly known as the "kissing bug" -- is one of the most common infections among pregnant women in the Western Hemisphere. It can be found all over Latin American, from Mexico and Central America to Paraguay and Argentina. Cases of Chagas disease are now widely prevalent throughout south Texas and may be spreading to other areas of the U.S.
Chagas is caused by single-celled parasites known as trypanosomes that can live and multiply in the heart. It is most commonly transmitted through the bite of insects about the size of cockroaches that live in poor-quality dwellings characteristic of extreme poverty in the Americas. These kissing bugs feed on the blood of their victims at night and release a parasite into the bloodstream that can eventually make its way to the victim's heart, leading to heart disease and even death.
For expectant mothers, what makes Chagas disease especially harmful is that it can be passed to their unborn children, causing highly lethal congenital infections. However, few obstetricians are trained to recognize the signs and symptoms of Chagas disease -- making it particularly difficult to accurately diagnose and prevent maternal-child transmission.
Newly released prevalence statistics published by public health experts in Spain are truly scary. They estimate that 11 percent of pregnant women living in Latin America are infected with Chagas disease, including as many as one-third of pregnant women living in Bolivia. Another study estimates that 40,000 women in North America have Chagas disease. Overall, about a quarter of these women can be expected to eventually develop heart disease and during pregnancy they have an additional risk of miscarriage and preterm birth. One in 20 women will pass the infection to their babies where it is associated with severe damage to the baby's internal organs and ultimately death.
We desperately need new and better treatments. Most pregnant women with Chagas disease go undiagnosed. Even with an accurate diagnosis, the medicines used to treat Chagas disease often do not cure the infection, and are considered too dangerous to use during pregnancy. As a result obstetricians can do little for their patients other than wait until the baby is born in order to begin long, expensive, and often ineffective treatments for both mother and child.
In the meantime, through a partnership with Baylor College of Medicine and Texas Medical Center, we have established a tropical disease clinic in Houston, Texas at the Ben Taub General Hospital in order to diagnose and treat new patients with Chagas disease and other neglected tropical diseases. Our hope is that between the clinic and our vaccine development activities we can help expectant mothers today and make sure this disease is history before they are grandmothers.
Peter Hotez M.D. Ph.D. is president of the Sabin Vaccine Institute and director of the Sabin Vaccine Institute and Texas Children's Hospital Center for Vaccine Development, and dean of the National School of Tropical Medicine at Baylor College of Medicine.
Related
Popular in the Community