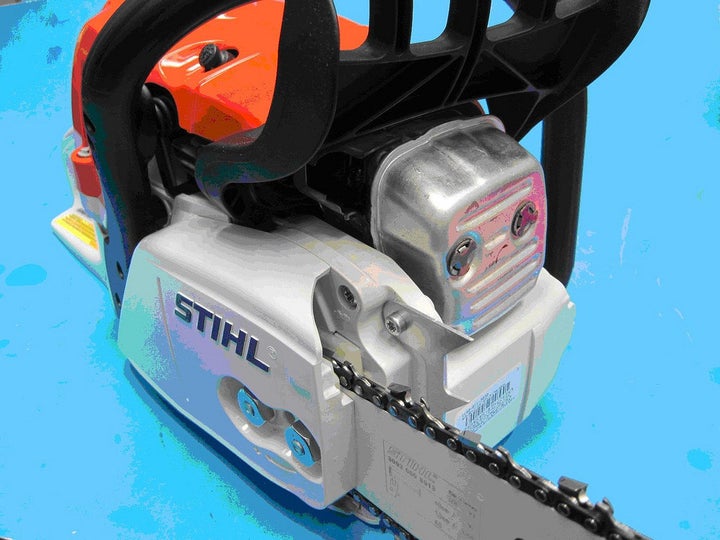 A Los Angeles woman committed suicide with a chainsaw in her Palms home, local police reported on Thursday.
According to the Associated Press, Assistant Chief Coroner Ed Winter identified the victim as 47-year-old Valerie Nash, who was found in bed with a self-inflicted neck wound and a chainsaw nearby.
Nash was found early Thursday morning by the sister with whom she shared a home, the Los Angeles Times reported, though the degree of decomposition indicated she may have been dead for up to a day before police arrived.
Police ruled out the idea of a homicide when a suicide note was also discovered, the contents of which have not yet been released.
"Two sisters, they share an apartment," LAPD Officer Norma Eisenman told the paper. "The door [to the victim's room] was jammed a little, and the sister was able to see her on the bed with a chainsaw next to her."
"The cases with unusual means tend to be extremely violent," said suicide expert and State University of New York professor Dr. Michael Myers.
Though Myers did not have knowledge of the woman's history, he said that suicide victims who pick such violent methods often fall into two categories.
"Someone who made such a choice could have been extremely ill, maybe even psychotic," he told The Huffington Post. "The choice could have been the result of command hallucinations, where patients hear a voice that tells them what to do and how."
But while psychiatrists estimate that 85 to 90 percent of those who commit suicide and lived with prior mental illness, severe psychosis is not the only possibility.
"She could have been acting quickly," Myers said. "The moment of such a decision often has a sense of urgency caused by that impulsivity. In that time, people will do whatever comes to mind with whatever means available. Something like a chainsaw nearby may have seemed faster than driving to the store to buy rope or a lot of medication. This is why we get so concerned about people who keeps firearm in the house."
Authorities have not yet determined whether Nash had a history of depression or was under the influence of alcohol at the time of her death, the L.A. County coroner's office told the Associated Press.
While Nash's choice of a chainsaw has drawn notable attention to her suicide, the reasoning for such an unusual method may never be uncovered. Suicidologist Carla Fine told The Huffington Post, "That's the hardest part for survivors -- they take the answers with them."
Calling all HuffPost superfans!
Sign up for membership to become a founding member and help shape HuffPost's next chapter