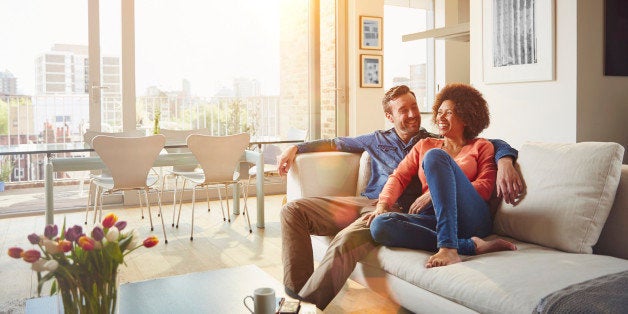 How important is your home to you? When you come back after a dynamic day at work, you probably want to unwind in a serene and relaxing environment. You want to be a queen or king in your castle even though you might be spending less than 10 hours in it per day. According to The Bureau of Labour Statistics and American Time Use Survey if you are aged 25-54 with children, you may spend 8.9 hours on work and related activities, whereas taking care of others amounts to 1.2 hours and sleeping to 7.7 hours.
Unfortunately our hectic lifestyle does not always enable us to pay attention to how we feel about our home. Use the tips below to design your dream home and if you really want to challenge yourself you may apply the tips over next 7-21 days.
1.Think of your life theme
In which life stage are you at the moment? Do you want your home to radiate a family spirit or you are the single tenant? Do your friends get excited when you wine and dine them at your parties? Are you sporty, elegant or devoted to some particular epoch? No matter where you are at the moment, design your house around this theme. Think in terms of history: Victorian, mid-century, modern and minimalism; or consider favorite cities, celebrities and symbols that can fit your life narrative.
Sooner or later, we need to depart from old stuff in the declutter expedition. I love to say that our relationships are like furniture or old items because we cannot prosper and get to the new level unless we get rid of the ones that no longer serve us. When I renovated my apartment after living in 3 countries, I looked at each and every object and behaved as if I played basketball. All dear memories went into one of the pile: to keep, to give or to trash out. This helped me to pay forward to people around me and also to turn my home into a zen garden.
If you want to declutter like a pro, read the bestselling 200-page book of Mari Kondo The Life-Changing Magic of Tidying Up where you will immediately learn to retain what is precious to you and clean the rest. You need to take massive action in an instant because as Mari said, ''If you clean a little bit every day, you will clean forever.''
3.See what yearns for a repair
Now that you have given your flat a proper clean up and you can see the wood from the trees, approach your condo with an eagle's eye. Develop an entrepreneurial spirit and look around what needs to be done: what furniture evokes to be repaired, colored and repositioned. Life is too precious so that you are surrounded by things that your eyes do not consider beautiful.
4.Flirt with colors, textures and epochs
By now you can see what wonderfully works in your home and which colors and materials dominate. An effective, inexpensive idea is to paint walls in at least one of your rooms in a different color. Just imagine your bathroom in the colors of a blue lagoon with wonderful sea shells and memorabilia. Or create the kitchen where around the wooden elements and metallic cutlery there are tulip and egg chairs. Nothing prevents you from combining red and yellow; iron grey and pitch black; or the oak shade of brown with white.
5.Benefit from online interior design
In case you have a certain look in mind for your room, consult the experts in interior design. It is always best to start with an end in mind and to see in advance how the room will look with the furniture you purchased or redecorated. Check out Emfurn, a North American furniture brand, where you can digitally visualize your room and get experts' advice affordably, plus some custom-made furniture.

6.Personalize your home with your treasures
Once your home sparks with clarity, you can organize the most important objects at one place. How about putting all your fashion magazines together in an interestingly-shaped holder so that it becomes your personal statement? From the photo albums on one particular shelf to the jewelry and scarves that are bound together, there are endless opportunities to treasure neatly what you care about.
7.Add the organic spark to it and invite dear guests
Just because you live in the city, it does not mean that you should not have your special jardin. Recently I have decided to revamp the grey massive stairs that lead to my doorstep with flower pots on each step so it literally becomes a stairway to heaven. You can do the same: find a place in your house and design the organic corner with the pots of your favourite herbs, spices and plants. This corner will thrive further on with enough exposure to love, sun, and water.
After you have completed this seven-step challenge, how about inviting dear guests for the celebration of the creative mind and home? Let me know in comments how the process went and what home design strategies you also use.
Related