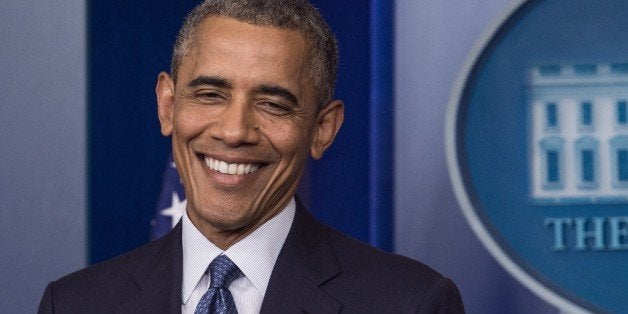 WASHINGTON -- America's flagship corporate lobbying group seems to have a problem with math.
The U.S. Chamber of Commerce is a reliable backer of the Republican Party. So it was unusual to see the organization invoke a narrative straight out of the Democratic Party playbook last week, calling for the re-authorization of the Export-Import Bank as a way to tear down barriers to the economic success of women. The numbers it invoked were also eye-catching, to say the least.
"Nearly 90% of Ex-Im's transactions support the exports of small and medium-size businesses, and one in five of the Bank's authorizations supported women- and minority-owned businesses," the chamber wrote in a blog post titled "The Export-Import Bank: Fostering the Spirit of Enterprise for Women."
That sentence is simply not true. The clear implication is that 20 percent of the bank's transactions aid businesses that are owned by women or minorities. But according to Ex-Im's own website, just 476 of the 8,499 companies that received its subsidies from 2007 to 2014 are owned by women -- 5.6 percent. About 8.1 percent are minority-owned. Together, that's 13.7 percent, assuming none of the women who own businesses that receive Ex-Im subsidies are also minorities.
The Ex-Im Bank guarantees cheap loans to foreign firms that want to buy U.S. goods, effectively providing subsidies for American exports. Many progressive Democrats -- including then-Sen. Barack Obama (D-Ill.) and then-Rep. Bernie Sanders (I-Vt.) -- once attacked the agency as a dispenser of "corporate welfare," since a huge proportion of its subsidies end up supporting very wealthy corporations. In 2013, nearly half of its activity benefited just three companies: Boeing, General Electric and Caterpillar.
But Democrats, including President Obama, are now rallying around the bank as it faces the same corporate welfare attack from hard-line conservatives. Ex-Im's current congressional authorization expires on Sept. 30, and Democrats have been fighting to extend its charter.
The Chamber of Commerce could have made its blog post correct by writing that it reached the 20 percent figure by excluding all of the bank's subsidies to big businesses, with their multiple shareholders. But that wouldn't have made reauthorizing the bank sound so beneficial to women and minorities.
The Washington Examiner's Tim Carney argued that even the chamber's fudged numbers are not particularly flattering to the bank. At best, he wrote, they show the bank keeping pace with the percentage of women-owned businesses in the economy.
Economists have previously expressed skepticism about Ex-Im's statistics on its work, pointing out that highlighting the number of transactions, instead of the overall monetary value of those transactions, obscures the amount of aid that goes to wealthy corporations. The definition of "small business" that the bank deploys is also particularly expansive.
As Veronique de Rugy, a senior research fellow at George Mason University's Mercatus Center, pointed out recently, "If you're a company with 1,500 employees or less than $21 million in annual revenue, you're a small business in the eyes of Ex-Im."