The reelection campaign of Senate Minority Leader Mitch McConnell (R-Ky.) will get a boost from the U.S. Chamber of Commerce on Tuesday when it launches a television ad defending his record of protecting the coal industry and fighting the Environmental Protection Agency.
"Coal means jobs in Kentucky," a female narrator says in the ad. "While the EPA and bureaucrats try to kill Kentucky's coal industry, Mitch McConnell is fighting back, fighting hard, opposing regulations on coal, working to block the EPA and shut down the bureaucrats."
The ad will run for 10 days statewide in Kentucky, according to the Chamber of Commerce. A spokeswoman declined to say how much the group is spending on the ad, but Politico reported on Friday that it was reserving over $180,000 in airtime.
McConnell has a difficult path to reelection in 2014, facing a tea-party backed Republican primary opponent, Matthew Bevin, and a well-funded Democratic challenger, Kentucky Secretary of State Alison Lundergan Grimes. The Senate Conservatives Fund, meanwhile, has spent $670,000 on ads charging that McConnell is insufficiently conservative. The Chamber ad is a signal that the conservative group is willing spend money to defend McConnell from such attacks.
Before You Go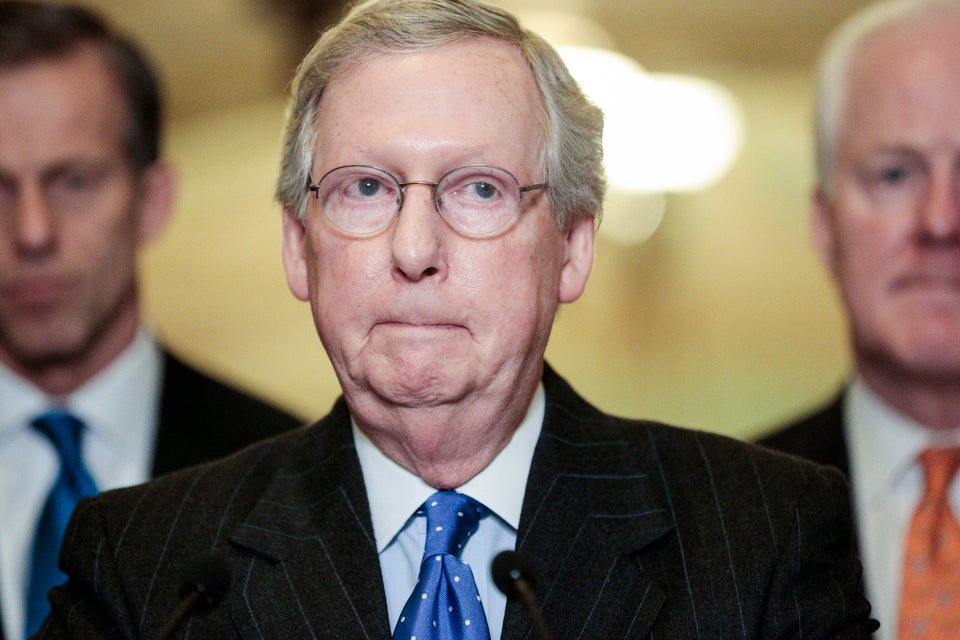 Say Cheese! Mitch McConnell Smiles
Popular in the Community