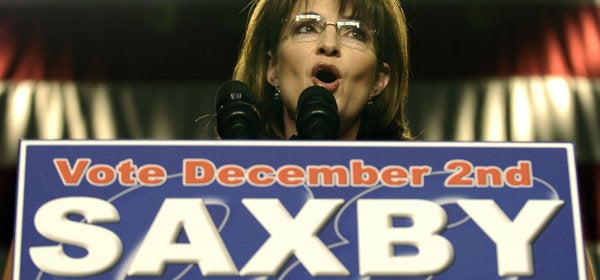 Georgia Sen. Saxby Chambliss, fresh off his victory in a runoff election against Democrat Jim Martin, says Sarah Palin gave him the boost he needed. "I can't overstate the impact she had down here," the Republican Senator said in an interview on Fox News Wednesday morning.
"We had John McCain and Mike Huckabee and Gov. Romney and Rudy Giuliani, but Sarah Palin came in on the last day, did a fly-around and, man, she was dynamite," Chambliss said. "We packed the houses everywhere we went. And it really did allow us to peak and get our base fired up."
"When she walks in a room, folks just explode," he added. And they really did pack the house everywhere we went. She's a dynamic lady, a great administrator, and I think she's got a great future in the Republican Party."
Chambliss was forced into a runoff when he failed to win a majority of the vote on November 4th. In Tuesday's runoff, he beat Martin by double-digits.
Popular in the Community