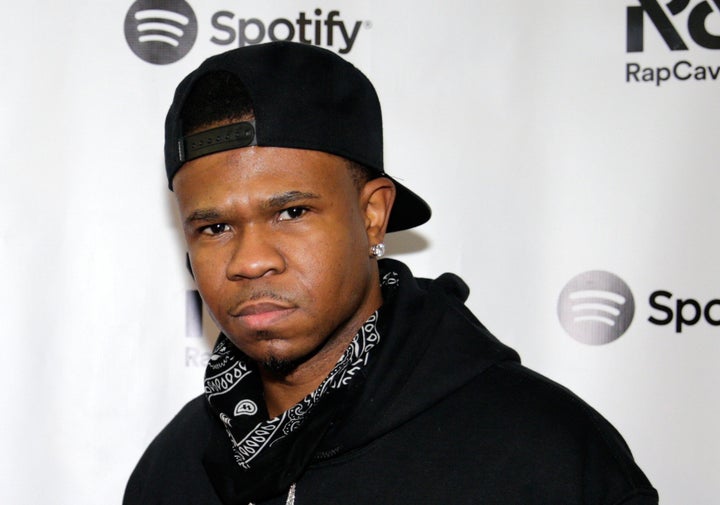 Chamillionaire, born Hakeem Seriki, responded this week to critics who questioned his intentions to help a Mexican-American family after the father, Jorge García, was deported.
García, 39, was forced to leave his wife and two children on Jan. 15 after 30 years living and working in the United States, with no criminal record.
The artist answered with two videos posted Tuesday, lamenting that Warikoo had made the email public and rejecting any notion that he had reached out to the reporter for the sake of attention.
"I would like to say thank you to the wonderful people on social media that did more than just criticize, the people who helped me get in touch with Jorge García's wife, Cindy García," the rapper said in the first video. "We had a dope conversation. I believe she has and will continue to be an amazing advocate for immigrant rights."
"My parents are immigrants, so I feel some type of way," he added. He then directed any fans who, like him, believe immigrants are being treated unfairly to Cindy García's GoFundMe page.
In the second video, Chamillionaire addressed those who said they didn't understand why a black man would help a Mexican-American family.
"A lot of people here be saying they don't understand why a black man would want to help Mexicans and nonsense like, 'They don't do nothing for us. Black people need to only help black people,'" he said. "I'm sorry you feel that way, but I'm from Texas, Tejas. I know a lot of y'all have been misled to believe the toxic narrative that 'Mexicans are doing this, and Mexicans are doing that,' like they aren't valuable contributors to our economy and our society."
The star then explained how it was Mexicans who helped him and his music succeed at the beginning of his career.
"Here's a little history lesson, 'Ridin' Dirty' was produced by two Mexicans; the manager that took it to the top of the charts: Mexican; one of the retailers that sold the most mixed tapes for me was Mexican ― but he didn't work at the store, he owned it; and guess who showed up at the shows? You guessed it," he added. "If you don't have respect for immigrants or you don't have respect for minorities or you don't have respect for women ― it's going to be very difficult for you, yeah I'm talking to you, to understand why the other side needs to treated fairly."
"Yes, he was brought here at 10 years old and yes, he entered the country illegally, but he has no criminal record and his case needs to be looked at individually because he deserves to be here in a country that he's known ― not Mexico," wife Cindy García told CNN at the time.
Warikoo was one of the many reporters to write about the case. Chamillionaire sent the Detroit-based journalist an email explaining he wanted to financially help the García family in Jorge's absence.
Popular in the Community