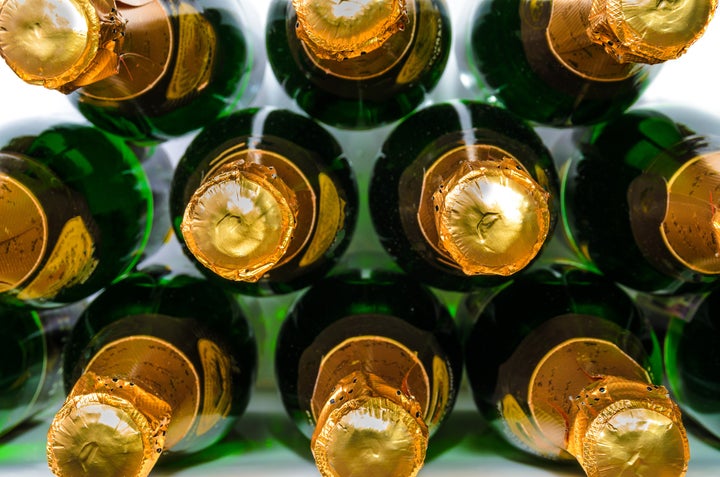 Don't ring in the new year at a hospital -- think twice before you carelessly open that celebratory bottle of champagne.
The academy issued a news release stating that champagne cork mishaps can lead to a variety of serious eye injuries, including rupture of the eye wall, acute glaucoma, retinal detachment, ocular bleeding, dislocation of the lens, and damage to the eye's bone structure.
"When a champagne cork flies, you really have no time to react and protect your delicate eyes," said Dr. Monica L. Monica, an ophthalmologist and spokesperson for the Academy. "Uncontrolled champagne corks can lead to painful eye injuries and devastating vision loss. We don't want anyone to end up ringing in the year on an ophthalmologist's surgery table."
Chill sparkling wine and champagne to 45 degrees Fahrenheit or colder before opening. The cork of a warm bottle is more likely to pop unexpectedly.
Don't shake the bottle. Shaking increases the speed at which the cork leaves the bottle thereby increasing your chances of severe eye injury.
Point the bottle at a 45-degree angle away from yourself and any bystanders and hold down the cork with the palm of your hand while removing the wire hood on the bottle.
Place a towel over the entire top of the bottle and grasp the cork.
Twist the bottle while holding the cork at a 45-degree angle to break the seal. Counter the force of the cork using downward pressure as the cork breaks free from the bottle.
Calling all HuffPost superfans!
Sign up for membership to become a founding member and help shape HuffPost's next chapter
BEFORE YOU GO
PHOTO GALLERY
Wild X-Rays And Medical Photos