There's no denying that Janessa James is one dedicated bridesmaid.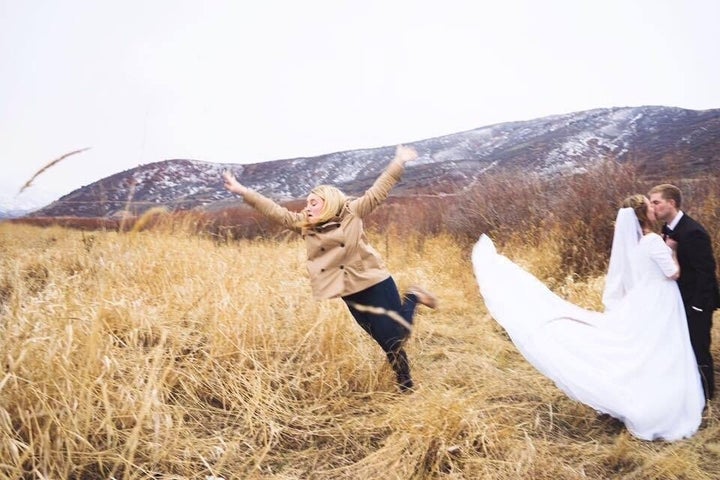 "This is how I am currently feeling about wedding and engagement season coming up," she wrote on Reddit. "Yes, this is an actual photo of me (extremely single) helping my best friend with her bridals. The photographer asked me to throw her train up and then dive out of the shot, and so I did. Very theatrically."
The bride in the photo, Amy Freeman Lewis, requested a windswept photo with her dress dancing in the air at her December 2015 wedding in Spanish Fork, Utah.
"We realized after a couple of takes that I was still too close to the couple to properly photoshop me out," Janessa told The Huffington Post. "So the photographer [Chloe Epperson of The Copper Creative] asked me to literally dive out of the way and this shot was born. Totally worth the bruises."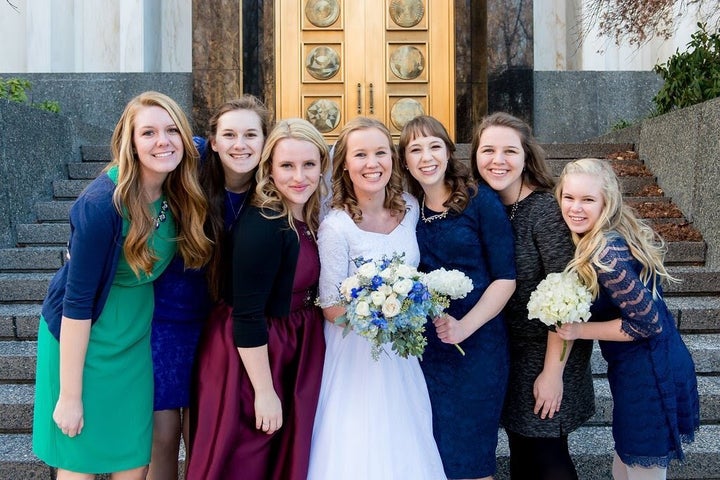 Janessa and the bride have known each other since high school and went to college together at Brigham Young University in Provo, Utah.
"When she got engaged, she was away from most of her family, so I tried my best to help her prepare for her wedding emotionally and literally," Janessa said. "She is so sweet and funny, and I am forever grateful to know her."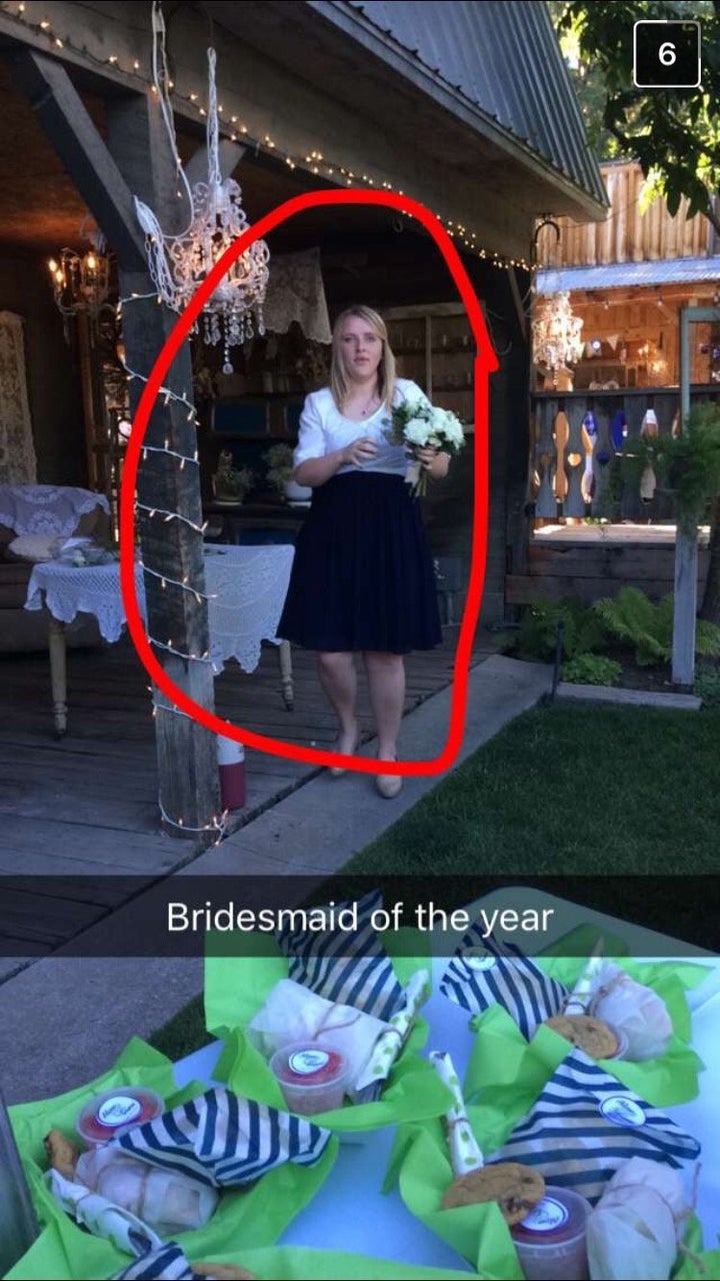 After being a member of twelve (!!) bridal parties, you could say Janessa is something of a veteran bridesmaid.
"More than anything, being a bridesmaid so many times has made me understand that the only thing that matters is that the bride and groom are having fun and will remember this day as one of the happiest of their lives," she told HuffPost. "Our job is to hide the mistakes and issues from the happy couple and smile through it all ― regardless of how bruised your feet are, how much tulle is on you or how awful that date with the best man was."