The Avenue des Champs-Élysées in the 8th Arrondissement of Paris is arguably the most famous and beautiful avenue in the world -- stretching from the Place de la Concorde to the Place Charles de Gaulle, where the Arc de Triomphe stands.
In the 19th century, the avenue became more developed, as it was declared municipal property, and the Arc de Triomphe was built in honor of Napoleon Bonaparte's victories.
By the 20th century, the Champs-Élysées had become the center of Parisian commerce and culture -- and it continues to develop to this day. Characteristically stylish cafés have given way to a commercial atmosphere, and leisurely car rides have given way to traffic jams.
Move your mouse across the image below to view the 1890 Champs-Élysées vs. the 2013 Champs-Élysées.
1890 Champs-Élysées vs. 2013 Champs-Élysées
Before: Jan 01 1890, Roger Viollet/Getty Images

After: Mar 05, 2013, vvoe/Shutterstock

Produced by Emi Boscamp
Related
Before You Go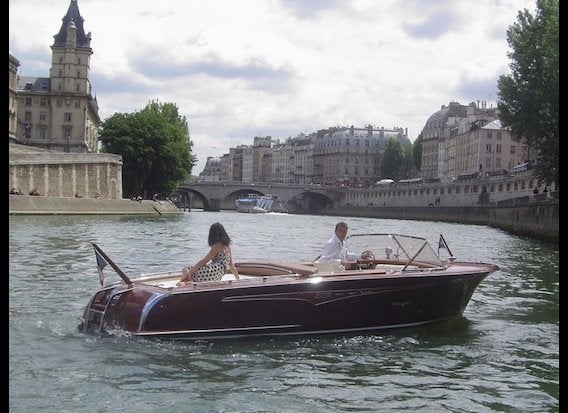 Ten Little-Known Treasures of Paris