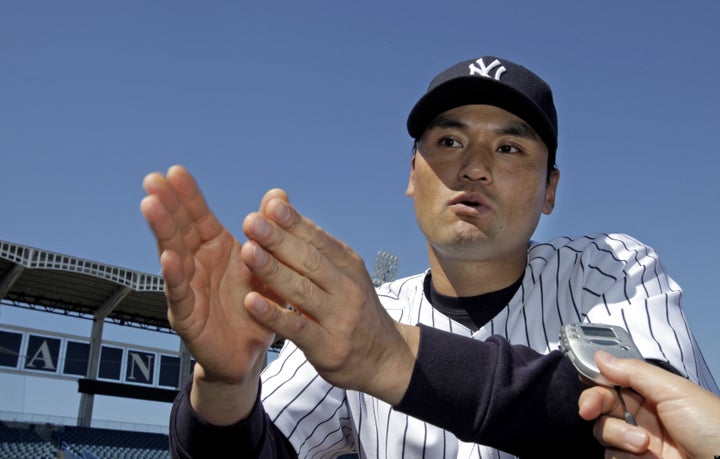 Chan Ho Park was destroyed in his first appearance of the 2010 MLB season. Three days later, he pitched much more effectively. Why the difference? If the Yankees reliever is to be believed, he was suffering from a nasty bout of diarrhea:
PARK: I had a lot of diarrhea. That - That is what you want to know?
REPORTER: Your manager said you were sick.
PARK: Yeah, I had a lot of diarrhea. I had diarrhea and then.... what? What, it's funny?
REPORTER: No. He thinks its funny.
PARK: The off day - off day I had a lot of diarrhea.. and flu too...a little. A lot of cough. Chest hurts. I feel dehydrated, something like that.
Perhaps Yankees fans can expect better performances in the future, assuming Park does not continue to suffer from the condition the rest of the season. Scroll down to see his interview.
Related
Popular in the Community