During a joint interview with Chicago Bulls star Jimmy Butler for ESPN's "The Undefeated," the Grammy Award winner responded to Trump's tweet that he'd "send in the Feds" over the city's soaring homicide rate ― which he tweeted last month ― by expressing his frustrations with the city's frequent negative perception.
"I hope he's coming in to do some type of federal overturn of our state and city budgets in terms of schooling and housing," he said. "I'm tired of n***as talkin' about Chicago like it's a Third World country. Like, that it's not a place of booming business with a very successful downtown and all types of new development."
"Chicago's problem has always felt like a minority problem," he said in a video clip from the interview. "He sounds like he was going to go to war with Chicago. I can only expect that he means he's gonna, from a federal level, help out with the teachers' strike and the union issues. I don't like to think that he said what he meant or meant what he said."
Read more of Chance the Rapper's interview here.
Support HuffPost
Every Voice Matters
Before You Go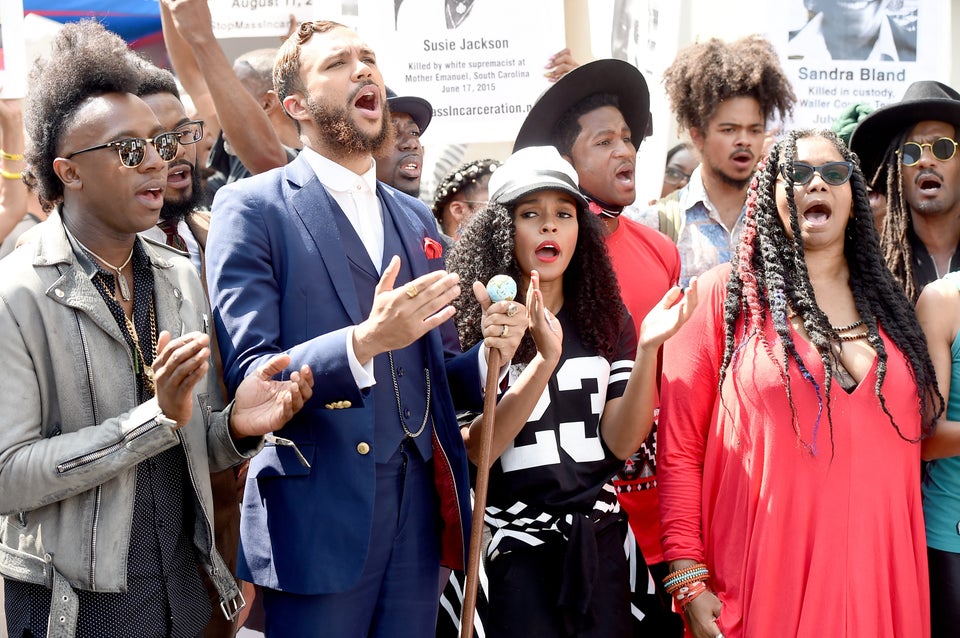 15 Ways Artists Fought For Larger Causes
Popular in the Community