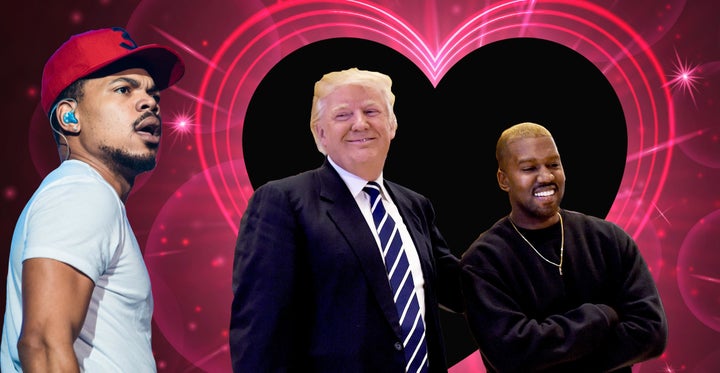 It all began Wednesday when rapper Kanye West went on a Twitter rant expressing his support for Trump, causing an immediate backlash from critics who argue Trump doesn't actually care all that much about the plight of black Americans.
"So many people who love you feel so betrayed right now because they know the harm that Trump's policies cause, especially to people of color," John Legend texted West, in an exchange West later shared on Twitter. 
Chance, who like West was raised in Chicago, posted a tweet in defense of his friend, saying not all black people are Democrats. 
Chance likely did not expect Trump to then thank him for what the president perceived as support.
"Thank you also to Chance and Dr. Darrell Scott, they really get it," Trump said in a Friday morning tweet. 
In his response to Trump, Chance didn't mince words. He posted a statement on Twitter titled "My fault yo" and said he made a mistake in the way he went about defending West.
"Unfortunately, my attempt to support Kanye is being used to discredit my brothers and sisters in the movement and I can't sit by and let that happen either," Chance said.
So does he support Trump? Hell no.
"I'd never support anyone who has made a career out of hatred, racism and discrimination. I'd never support someone who'd talk about Chicago as if it's a hell on earth and then take steps to make life harder here for the most disenfranchised among us. I understand why people are disappointed with my words, but I was raised to believe actions speak louder than words," he said.
REAL LIFE. REAL NEWS. REAL VOICES.
Help us tell more of the stories that matter from voices that too often remain unheard.