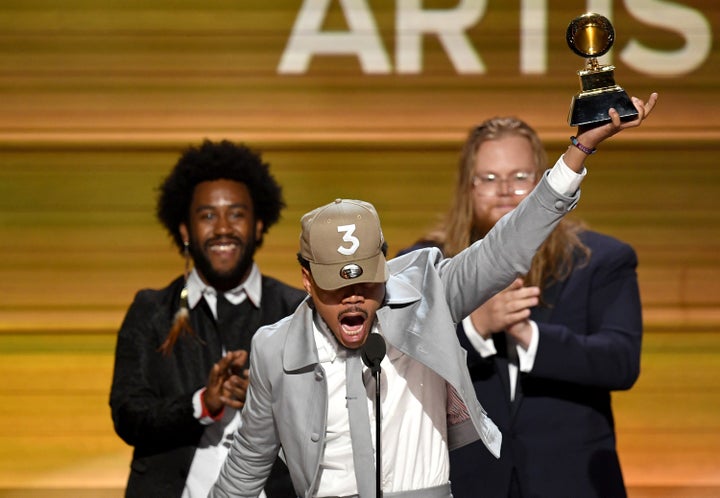 Chance The Rapper scored big at the Grammy Awards on Sunday night.
The 23-year-old Chicago rapper won his first ever Grammy award for Best Rap Performance for the track "No Problem" earlier today. During the primetime ceremony, he also took the home the prestigious awards for Best New Artist and Best Rap Album. The rapper, who earned seven Grammy nominations this year, released his mixtape "Coloring Book" to mainstream success last year and has been on a wildly successful streak since. Then, there's this impressive fact:
"Glory be to God. I claim this victory in the name of the Lord," he said onstage accepting the award for Best New Artist. The rapper also acknowledged what the accomplishment means to him as an independent artist. "I know that people think independence means you do it by yourself but independence means freedom. I do it with these folks right here," he said.
Congrats to them all and welcome to the club, Chance.