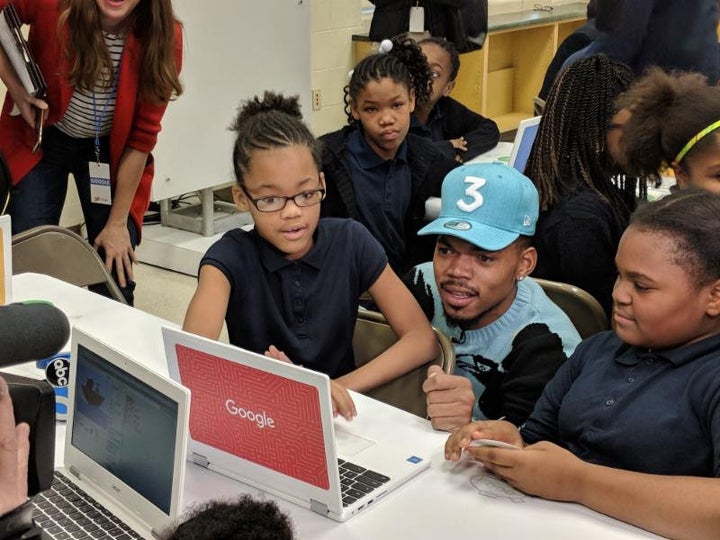 The three-time Grammy winner teamed up with Google to bring computer science education to students in the Chicago area. The tech giant will give a $1 million grant to Chance's nonprofit, SocialWorks, and $500,000 directly to Chicago Public Schools.
The company announced their donation on Wednesday, after Chance surprised fifth graders at Adam Clayton Powell Jr. Academy during a coding lesson with Google employees as a part of Computer Science Education Week. The grant will also help teachers incorporate computer science and arts curricula in their classrooms.
"We're honored to support SocialWorks' mission to help underrepresented students in Chicago reach their full potential, as well as Chicago Public Schools' efforts to turn computer science into a pathway for creative expression," Google.org principal Justin Steele said in a statement. "There's so much talent and creativity in the communities that these schools serve — and Chance The Rapper embodies what can happen when that creativity is unleashed. With exposure to computer science, students can use technology to turn their creative passions — whether that's art, writing, music or something else — into something bigger."
Justin Cunningham, executive director of SocialWorks, said the donation "sheds light on another pathway to success" for Chicago's youth.
"While every student doesn't need to become a computer scientist, understanding the basics empowers them to understand the world they live in," he said in the statement. "The opportunity to help kids code to share their music, artwork, and distinct point of view is at the core of our mission and an experience we look forward to providing in classrooms across the city."
This partnership is a continuation of both Chance the Rapper and Google's mission to close the education gap. In August, the Chicago native donated $2.2 million to 20 of the city's public schools. In November, Google gave a $1 million grant to The Hidden Genius, a non-profit working to increase the representation of young black men and boys in STEM.
Before You Go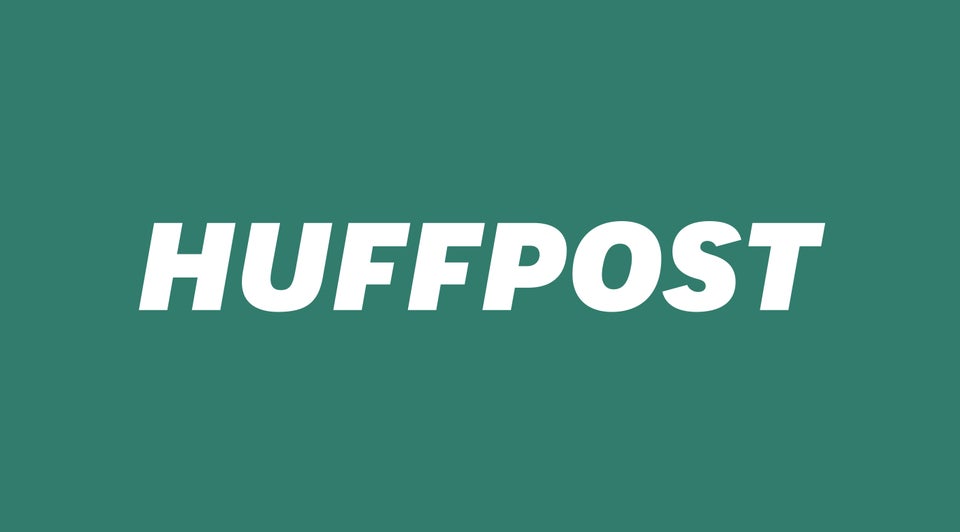 15 Gifts From Black-Owned Businesses You Deserve This Holiday Season
Popular in the Community