CHANCE | POSSIBILITY, the exhibition of photographs by Harlem born artist Alex Unthank will launch with an opening reception on June 5th from 6pm to 8:30, at the Rio II Gallery (583 Riverside Drive at 135th Street, 7th floor).
Appropriately situated in in the heart of New York City's original cultural mecca, the exhibition is slated to run from June 5th thru June 26th in West Harlem. Unthank's artistic style combines photography and printmaking to create works that evoke contrasting emotions--a sense of serenity found in the gentle flow of nature, juxtaposed with the greyscale tones that are reminiscent of the unmovable concrete of the cityscape.
Unthank's art work delves deep to unearth the rich visual stimuli that informs the New York City urban aesthetic experience. She draws on her acute understanding of patterns and her ability to find the cohesive points between the natural and urban landscapes to achieve a greater awareness of the concept of man versus his natural environment.
Says Unthank, "our presence is felt in how we live, building, demolishing, changing and also by what we leave behind. The natural and the man-made become the same, therefore, I seek to challenge the viewer to see my work from the inside out, change perspective and see from up close to far away, and from the future to the past."
Her work was selected for inclusion in the exhibition, "Spirit of Community: Women and their Art" mounted in March 2014 at the Interchurch Center Galleries in Harlem. In the fall of 2013 she mounted her first solo exhibition entitled "Mudane Push," at the Hamilton Landmark Gallery.
Holding a degree in Visual Arts from Sarah Lawrence College, Unthank is currently a teaching fellow with the Joan Mitchell Foundation in New York. She has previously worked as teaching assistant at the Bob Blackburn Printmaking Workshop, at the Elizabeth Foundation in New York and at the Penland School of Crafts in Ashville, North Carolina, specializing in lithography, etching, water color monotype and woodcut techniques.
Her training also includes study in print making at Il Bisonte in Florence, Italy, as well as a residency in Havanna, Cuba studying with Cuban master printmaker Eduardo Rocco Salazar, (Choco). She also studied stateside at the renowned Robert Blackburn Printmaking Workshop in New York City. In addition to her printmaking and photographic work, she has been exploring the intersection of these mediums through collage and other processes.
A versatile and well trained artist Unthank is sure to be on the radar of art lovers and cultural connoisseurs who are ever on the lookout for Harlem's newest rising stars. For more information about Alex Unthank visit her website at www.alexunthank.com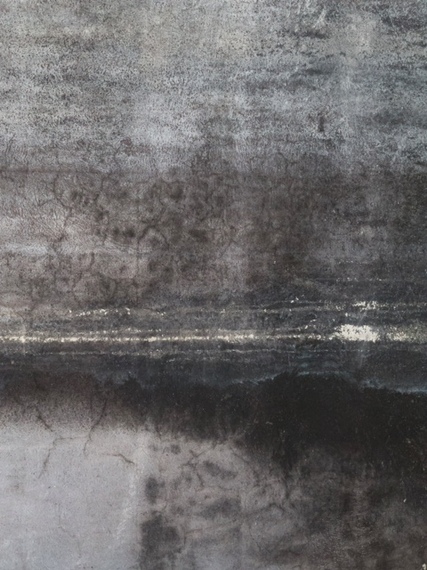 Calling all HuffPost superfans!
Sign up for membership to become a founding member and help shape HuffPost's next chapter