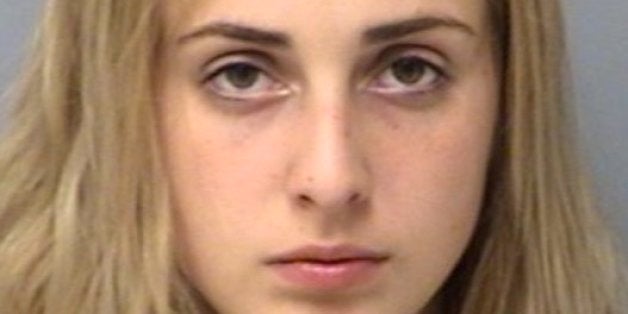 Chancy Layton, dubbed the "real-life Goldilocks," is facing charges of burglary, criminal mischief and petty theft after police say the 19-year-old woman entered the home of a couple in St. Augustine Beach, Florida, where she took a shower, ate some food and fell asleep on their couch, First Coast News reports.
Layton allegedly told police that a friend informed her that the balcony door to the home would be unlocked. She entered around 9:30 p.m., Friday, while the couple was out.
The friend, who she knew only as "Jeremy," knew the balcony would be open because before Layton arrived, he allegedly broke in through the back door, stole two bottles of wine and left the door unlocked, according to News4Jax.
"Not what I expected to see when I walked into my house," homeowner Cheryl Petocz told News4Jax. "There was lots of bottles of wine that she drank. She was clearly not in a clear state. I told her I was calling police. As soon as I said that, she grabbed few things and ran out the house, out the back door."
However, the girl allegedly left her passport behind. When Layton was arrested, cops say she was wearing the clothes of one of the home's residents.
Layton allegedly told officers she went into the home so that she could "escape" and be alone without having to sleep outside.
Police noted that she was apologetic and wanted to return the homeowner's clothing.
Popular in the Community