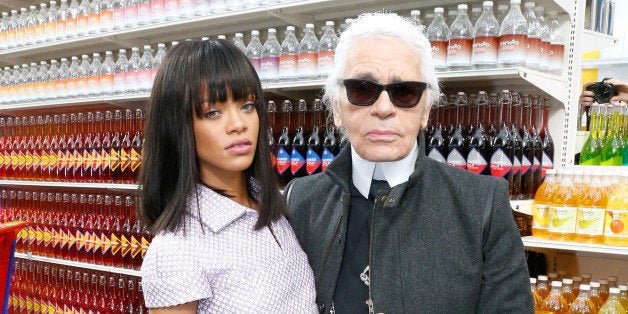 Imagine walking into your local supermarket, getting ready to do a food shop, and instead of your typical brands you saw ... all Chanel everything. Now imagine you're surrounded by models dressed in the fashion house's latest designs while you browse. Oh, and you're also smack dab in the middle of Paris Fashion Week.
Sounds like a dream, right?
Well, that was the reality for Chanel showgoers at Paris Fashion Week on Tuesday. Aptly titled the "Chanel Shopping Center," the show transformed the Grand Palais into a mecca of "goods" draped with that iconic C logo we all know and love.
The internet exploded immediately with photos of everything from editors pretending to shop to Cara Delevingne and Karl Lagerfield walking hand in hand through the market. Even Kendall Jenner showed up, further cementing her place in the high-fashion industry. And what Chanel show would be complete without an appearance by our girl Rihanna, who, of course, rolled around the runway in a shopping cart.
Uncle Karl is a master of the runway show, so it's not really surprising that one of the most exciting moments of any Fashion Week thus far came from him. Head to style.com to see the entire collection, and check out some of our favorite moments as-told-by-Instagram below.
Karl just perusing around ... NO BIGGIE:

Joan Smalls pushing Rihanna & Cara around aka the world's most fashionable shopping cart:
Because Karl knows sneakers are made for shopping:
Two words -- Chanel. Chocolate:
Kendall makes yet another appearance:
Just two pals, shopping around:
"Oh, this? It's just my Chanel shopping basket":
And one more of Kendall for good measure, because we just CANNOT believe our eyes: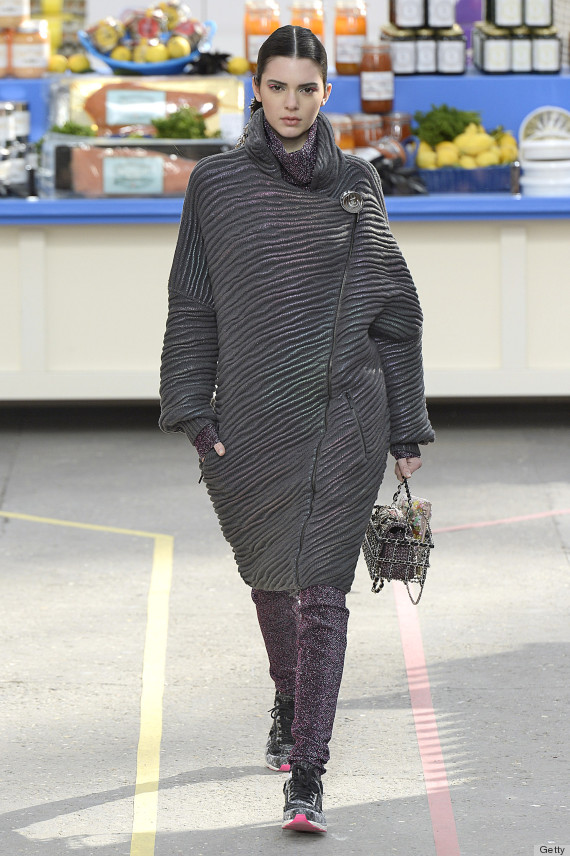 Related
Before You Go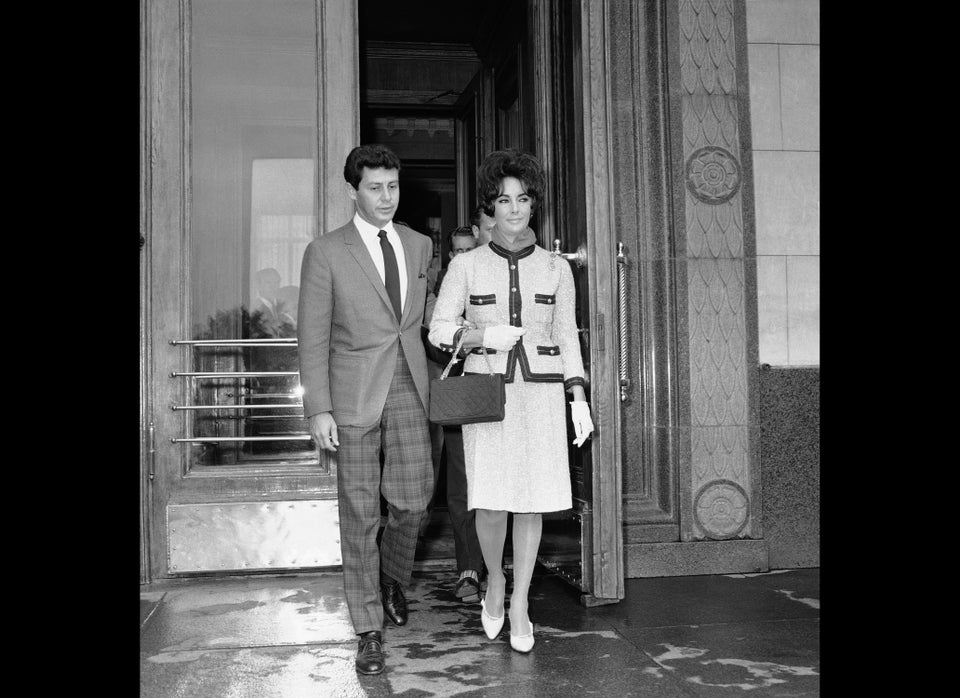 Celebrities In Chanel