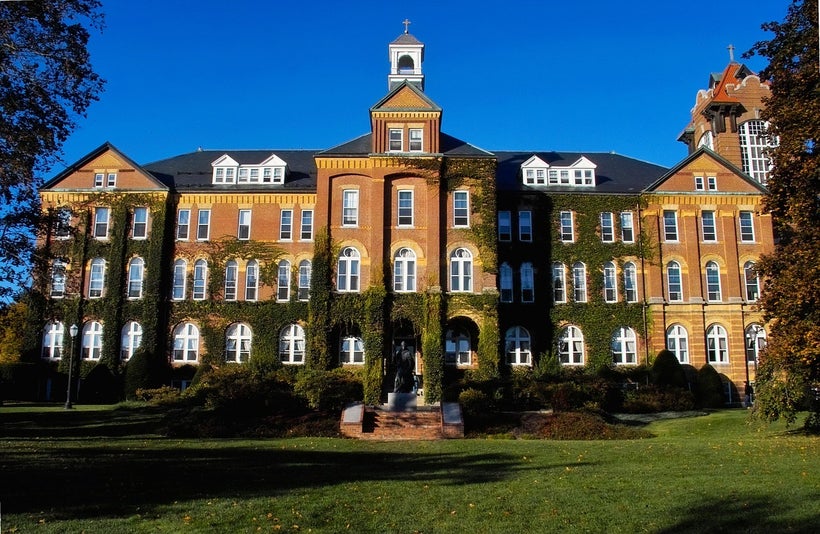 On September 12th, the US News and World Report released its annual college rankings, and we've already begun to witness a backlash of press releases, editorials, and blog entries—like this one—on rankings in higher education. Schools that have jumped a few spots in the rankings or that have historically benefited from high placement on the list—due in large part to the methodology used by US News—will publicly celebrate with little concern that they'll be knocked down a peg any time soon.
Parents and students who are new to the college search will look to these rankings as a way of finding the very best school available, as they always have. Even if you've never clicked on the US News rankings, you probably know that they exist, which schools sit at the very top, and they affect your perception of institutions of higher education. The problem is that these popular rankings aren't particularly good at helping students make sense of important differences from school to school. This has always been the case, and professionals in higher education have long known it. But new evidence suggests that the rankings may actually be hurting the system of higher education they purport to assess.
In a compelling and well-research article from Politico this week, Benjamin Wermunder argues that "US News college rankings promote economic inequality on college campuses." It's a long article, but I would encourage you to read it. It contains interesting data on the growth of the 1 percent of our nation's earners at top schools, the decline in attendance from among the bottom 60 percent, and a handful of detailed anecdotes about changes that schools have made to try and game the rankings in a manner that hurts students from low-income—and even middle-income—economic backgrounds.
One of the things that stood out from the article was this quote from Mitchell Stevens, a sociologist at the Stanford Graduate School of Education:
"[The U.S. News rankings] are a peculiar form of governance. They're not states, they're not official regulators, they don't have the backing of a government agency. But they effectively serve as the governance of higher education in this country because schools essentially use them to make sense of who they are relative to each other. And families use them basically as a guide to the higher education marketplace."
Look, I get it. For students and their families, the concept of rank provides a much-needed shortcut to understanding something as complicated as the quality of an undergraduate education. Why sift through pages of upper-level course descriptions for dozens of economics departments when you can fall back on something as straightforward as a ranking system? What high school student—or parent for that matter—has the time, energy, and know-how to parse the details of research opportunities or funding for undergraduate internships? Rankings are great for a stressed-out teenager who does their college research between soccer practice, community service, and homework. But can that teenager trust that the methodology used by US News—methodology heavily weighted toward factors like reputation and institutional wealth—is consistent with their goals?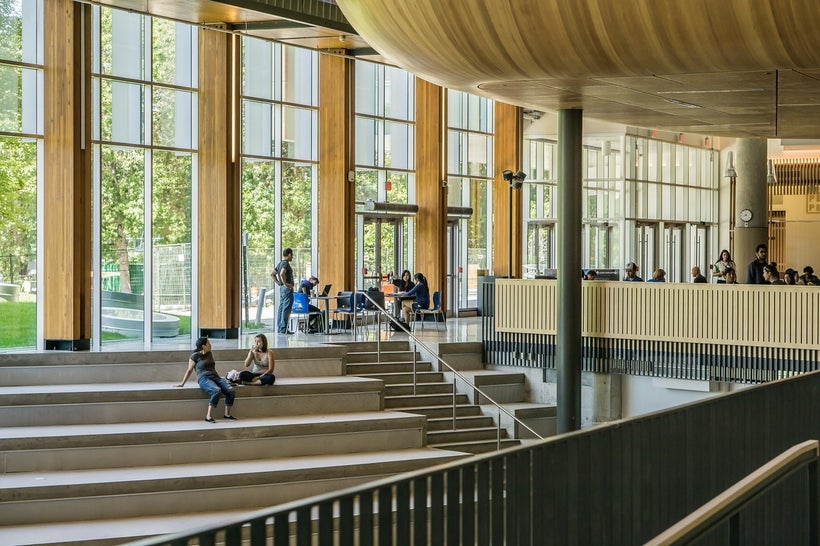 It's hard to find fault with families who are simply looking for a lifeline as they make an important and costly decision. But institutional leaders have no reason to be taken by surprise when it comes to the US News methodology, which has seen little change in the four years I've been writing about them. These leaders know the role of the rankings in the higher education marketplace, and they're more in tune to its shortcomings and inadequacies than any other set of stakeholders. We ought to hold them to a higher standard. College officials should be embarrassed to prepare press releases that celebrate their improvement in these rankings, or brochures that prominently display their rank, while privately bemoaning its efficacy in measuring the quality of an education. It is unacceptable for presidents, trustees, and enrollment managers to prioritize institutional policy specifically designed to improve their annual standing in the rankings when they know there are more thoughtful, albeit more challenging, ways to fulfill their mission.
I wonder, though, whether there can be a better way as long as these rankings occupy a place of prominence in our national discourse? The aim of higher education is to educate our young citizens, to find solutions to our toughest challenges, and to provide opportunities for social mobility to those with the capacity and motivation to better themselves. But of course colleges need young citizens to educate, resources to tackle our national challenges, and enough brand recognition to be a destination for a broad swath of our national population.
It is incumbent on leadership, especially at institutions that have always occupied the top slots in the rankings, to begin to make choices that are more consistent with their institutional mission, rankings be damned. Schools that are in little danger of a decline in reputation should loudly and proactively boycott the rankings—as Colin Diver, former president of my alma mater chose to do back in the mid-1990s—in protest of the impossibility of their purported mission: choosing which school is the best among all of those in the land.
Instead of jockeying for the top spot, schools like Princeton, Harvard, Stanford, Yale, and others could do greater good by pushing back against the methodology of the rankings in a way that also improves the overall health of their institutions. Leadership in this space is precisely what higher education needs, and elite schools have the resources and flexibility to make a dramatic change in the way they measure their success. Eliminate the practice of giving preference to legacy candidates. Ignore the interests of the development office when making choices about who will enter your freshman class. Look beyond test scores to better predictors of academic success. Lower your tuition and dip into your endowment to meet the annual operating cost of the college, making the cost of attendance lower for families. All of these policies would make these institutions stronger; they'd also make their ranking suffer. And that's not a bad thing.
Because make no mistake: when that happens, the conclusion from the masses won't be that Harvard, Princeton, Stanford, and Yale are no longer among the best schools in the country. Instead, we'll have to draw the conclusion that has been on the tips of our tongues for decades: the rankings are useless in telling us what "the best" school really is. That seems like a lesson well worth teaching.
Calling all HuffPost superfans!
Sign up for membership to become a founding member and help shape HuffPost's next chapter
This post was published on the now-closed HuffPost Contributor platform. Contributors control their own work and posted freely to our site. If you need to flag this entry as abusive,
send us an email
.