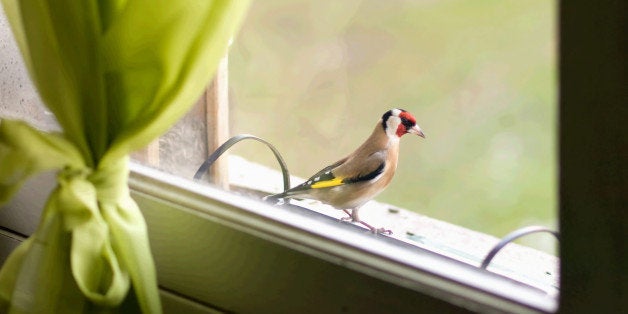 The passage of one year and the arrival of another offers an invitation to reflect on what it means to live a good life and to chart a course for the future. Planning for a life well-lived includes planning for a good death. The alternative is to wait as if "that day" will never come. The end of life, however, is not something to leave to chance.
At a patient's bedside in a nursing home, I witnessed a tearful and frustrated daughter, Sarah, attempt to communicate with her 89-year-old father about his last wishes. Four months earlier, he had suffered a massive stroke that paralyzed his right side and robbed him of speech. A ventilator helped him breathe and a feeding tube provided nourishment, however, his condition continued to worsen.
Every few minutes, she shouted into her father's ear: "Dad, this is Sarah. Can you hear me? Do you want to stay on the ventilator?"
"I'd give anything to have an urgent, blunt and honest conversation with my father," Sarah told me. "I'm desperate to reach him and say, 'You've always guided me and given me good advice. Don't leave me here in the dark. Give me a sign, tell me, what do you want me to do now?'"
Apparently, he heard something, for he wiggled his Groucho Marx eyebrows at the sound of his daughter's voice. Louder this time, Sarah repeated: "Do... you... want... the... ventilator... removed?" No response.
It was painful to watch. Sarah was a practicing physician, but on that day, she was a daughter struggling with the decision of whether to admit her father to hospice care, remove the ventilator and let him die a natural death.
With tears in her eyes, she turned to me. "My father can't speak; he can't move or feed himself. He can't even scratch himself! My medical colleagues agree that he has no reasonable hope for recovery. What should I do?"
The immediate problem was that Sarah's father had failed to complete an advance directive and neither he nor she had ever opened a conversation about how they would want to be treated if they became ill and unable to state their healthcare wishes.
Their agonizing exchange shows the importance of assuming personal responsibility for end-of-life decision-making -- especially inviting conversations and completing an advance directive. Advance directives should be reviewed periodically: at the start of a new year, on one's birthday, or after a major life event such as a serious illness, marriage, divorce or death.
Because Sarah's widowed father did not complete an advance directive and was incapable of creating one, the responsibility to make healthcare decisions fell to his only child. Reflecting on her father's values and beliefs and how he lived his life, Sarah decided to remove the ventilator. She expected him to die immediately; instead, within minutes he was calmer, breathing easily, and a faint pink flush returned to his cheeks.
A nurse moved him to a chair in front of a window where he could watch the birds. "He's more comfortable than he's been in months," Sarah observed. Her father lived for 11 more days and then died peacefully.
Take advantage of this new year to initiate conversations with loved ones about their end-of-life wishes -- and review your own as well. Choices need to be documented in an advance directive, from the medical (our thoughts about life-prolonging measures) to the personal (how we'd like our lives to be commemorated).
Take some time today to plan and prepare and you will be more likely to experience a good death. See http://www.considertheconversation.org for a wealth of resources on how to have end-of-life conversations and information about the award-winning "Consider the Conversation" documentaries. An excellent online resource for advance directives is http://mydirectives.com.
With reflection and preparation, you can change the course of your family history by creating a powerful legacy and serving as a model for the next generation for a life well lived.
Related
Popular in the Community