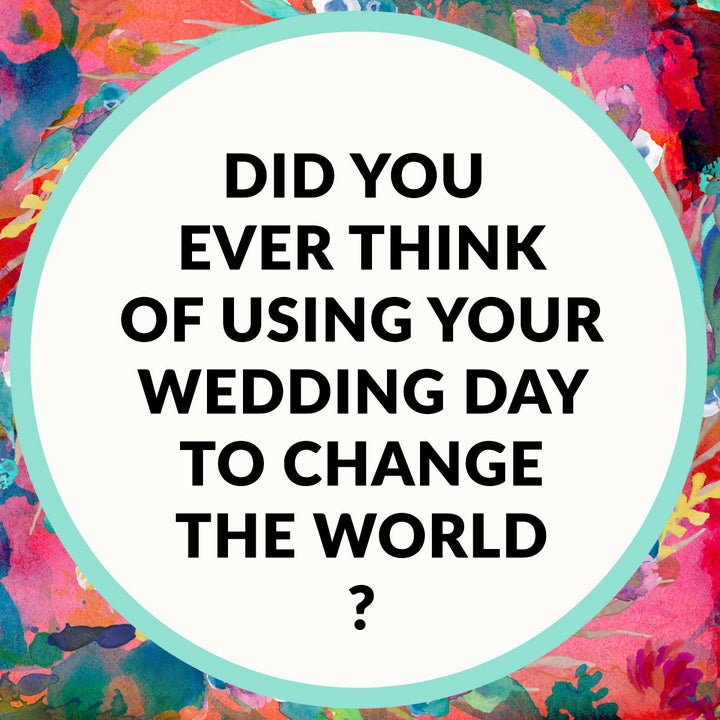 As a wedding photographer in Pittsburgh Pennsylvania (USA) it is not common to see people getting married in February. Winters here are usually cold and snowy here, to the point of being dangerous. Yet this year, a week after Valentine's day, I photographed my first 2017 couple, Sharon & Quinn, on an abnormally warm day.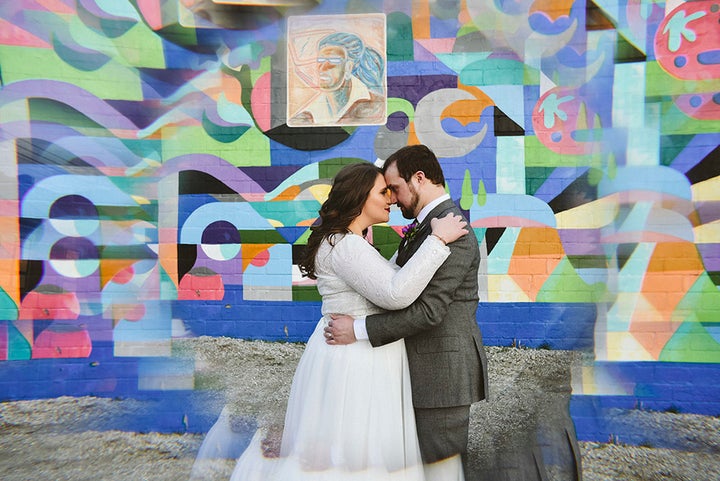 The couple is not only my first one of the year, but also the first one to accept my idea to utilize their wedding day to empower others, and generously agreed to donate their leftovers to homeless people.
This required a little more logistics than I anticipated because it is sorta illegal (for the potential food poisoning hazard that presents itself if the food is not handled properly), but after reading the Bill Emerson Good Samaritan Act of 1996 (Thanks to Clinton for signing this!!) I was clear that nothing was gonna stop me, so I proceeded to move forward with the plan.
The first one on board was the couple's wedding planner Devoted To You Events, luckily Melissa (the owner) and I share the same tender heart, and she helped me to organize this from her coordination standpoint, and was able to get Sarah, the venue's representative (Clear Story Studio) also on board. I was a nervous wreck when I had to approach their caterer, JPC Event Group, but Rick was actually happy that we were doing this and right away said "we'll help!".
Although my goal was to inconvenience them as little as possible, and I wanted to pack the food myself, at the end of the wedding, Caitlyn, Joanna and Rhon, graciously did all the packing work for us, and we ended up with SEVENTEEN containers with delicious, fancy, gourmet, wedding food, a treat for those living in the streets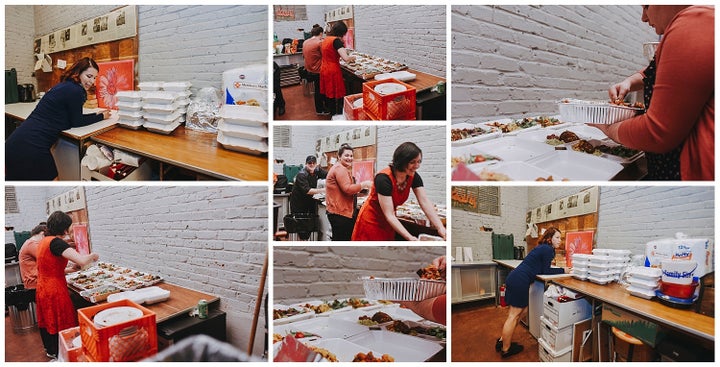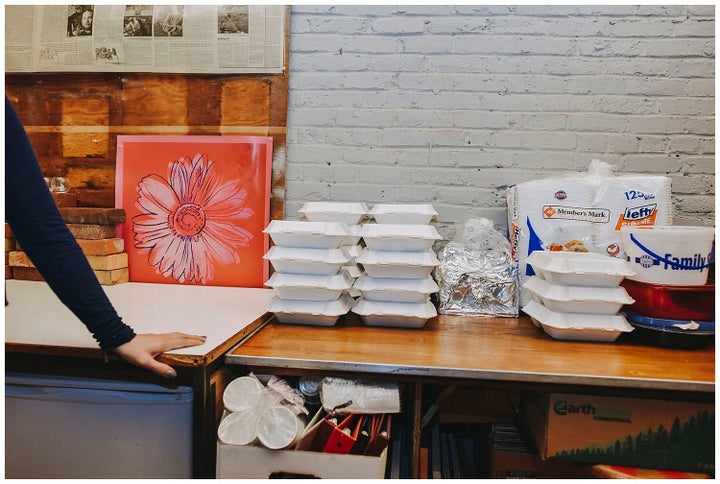 At the end of the night, around 11PM, we had been working for 12 hours non stop (yes, wedding photographers work a lot), and despite being tired, I was anxious to go deliver meals, because as a former homeless myself, I know the difference it can make on someone's life.
We drove around for like an hour, all over South Side and Pittsburgh's downtown, without finding anyone, until I ran into Mark.
Sandra: Excuse me, would you like some food?
Sandra (opens the box): it comes from a wedding, and it's really good
Mark: Holy cow! YEAH! That looks amazing!
Sandra: Here friend, it's all yours.
I explained to my new friend Mark that Sharon and Quinn had just gotten married, and they had donated some of the food to people living in the streets, and that I was just the middle man delivering it. Then I asked him where the rest of the homeless people was, and he pointed me to some locations, but he suggested I would come back in the morning because at night he said, it was "rough". I asked him if I could take a cellphone selfie, and he said "but only if you give me a hug", and of course, I was down.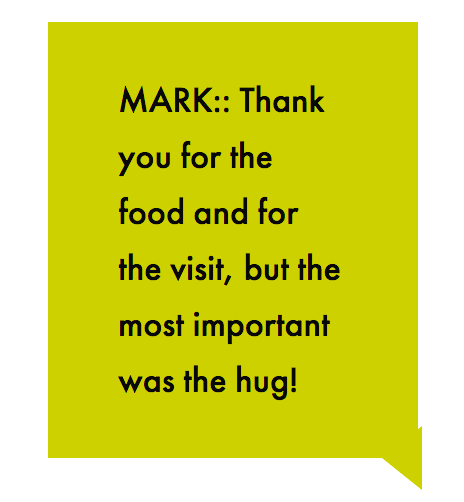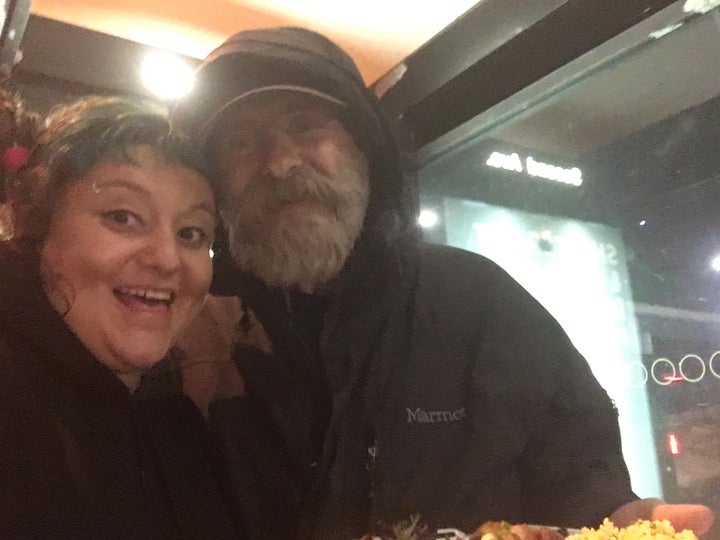 And then I reported back...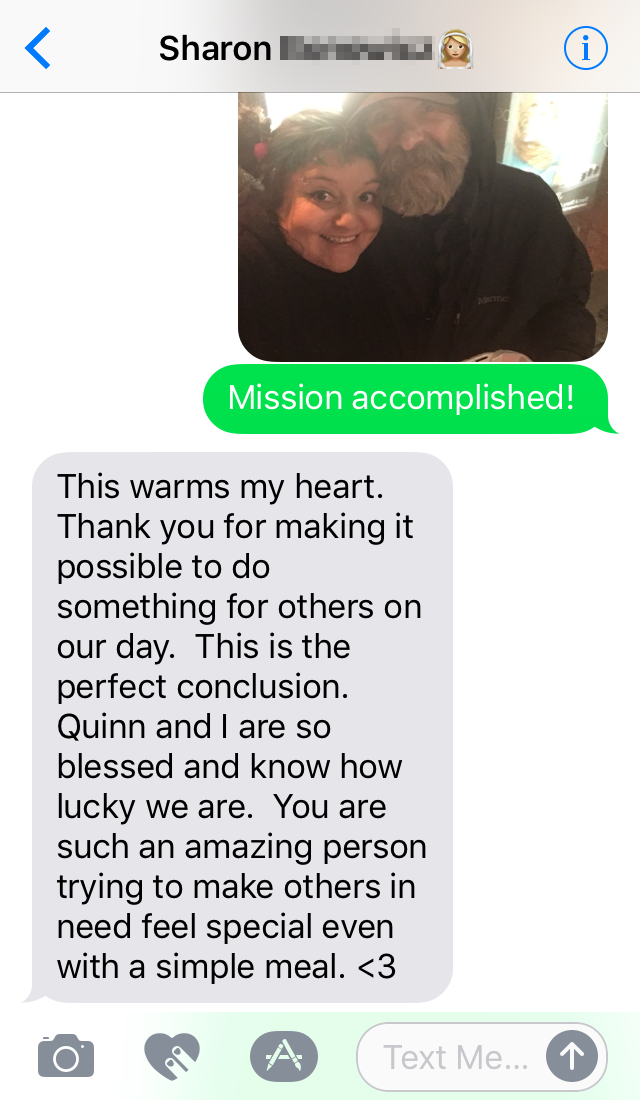 When I came home, I was still left with 16 boxes of food, so I accommodated them in my fridge and the next morning we went back to the location Mark had suggested the night before. This time, I talked to a guy who did not give me his name and although friendly, and grateful, preferred not have his picture taken because (believe it or not) he has a job. He was just arriving from his night shift job, and was about to go to bed (I actually woke him up), but instructed us to leave the food in a specific area, and said he will distribute it later among the people who had already left for the morning, but comes back for lunch.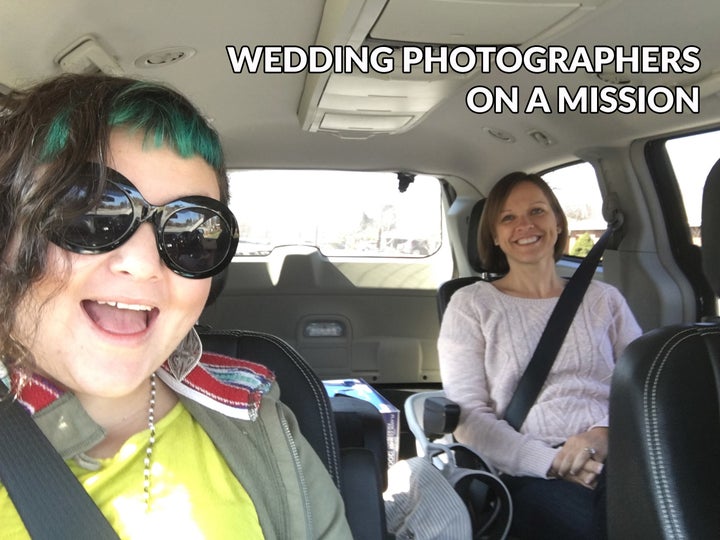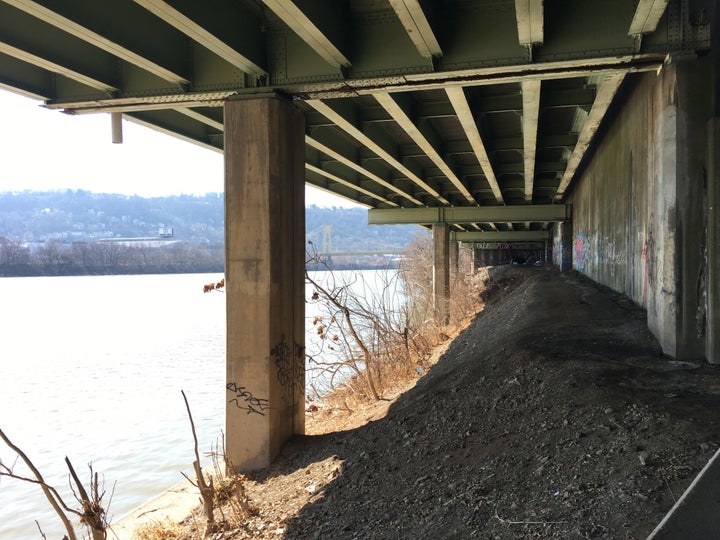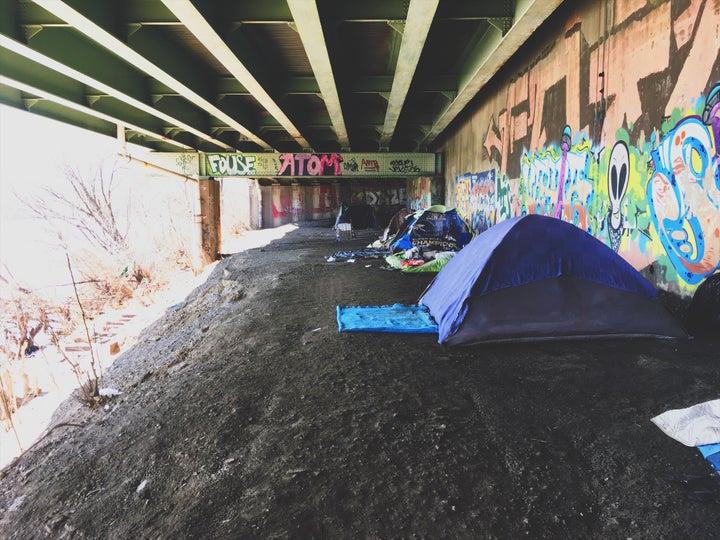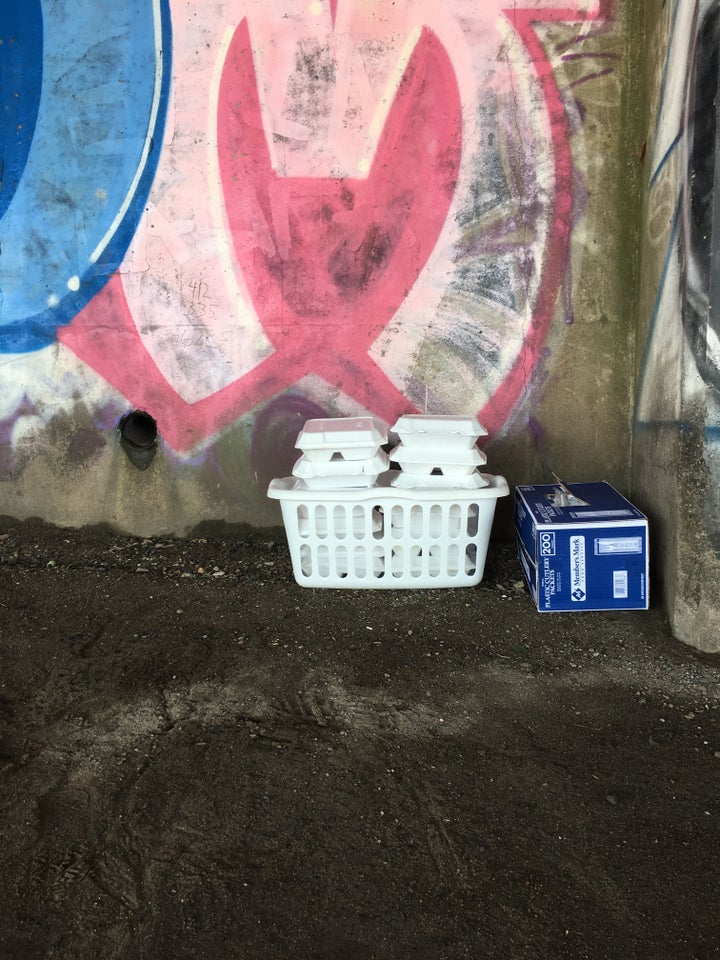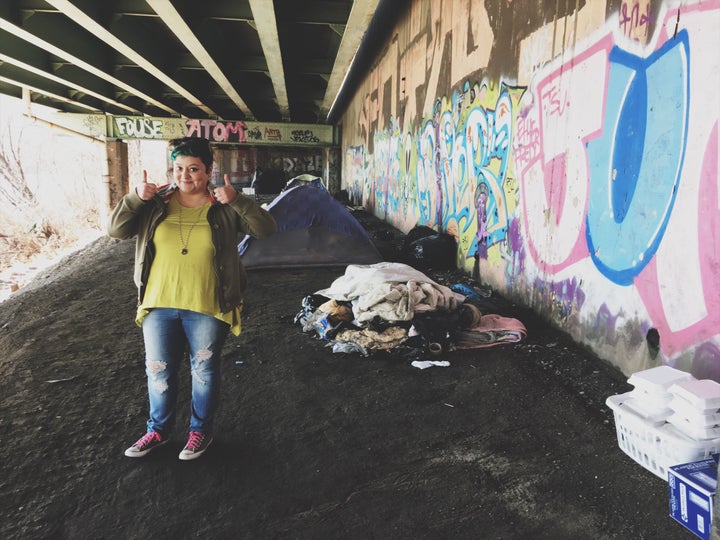 Congratulations Sharon & Quinn! and thank you for being world changers!
Now it's your turn! Dare to utilize your wedding day to make a difference in the world!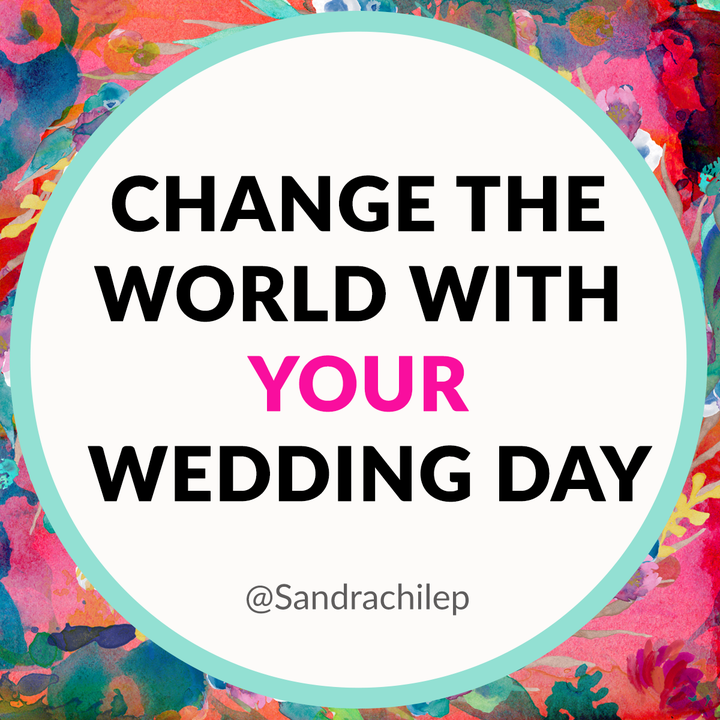 Related
Popular in the Community