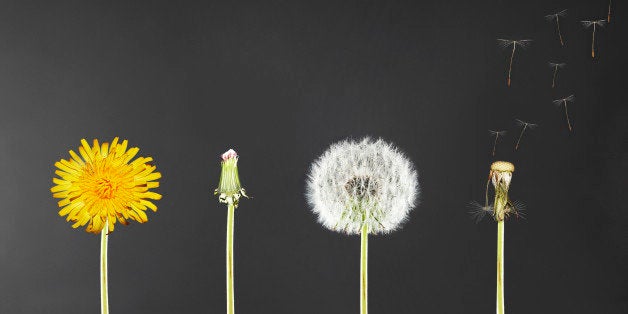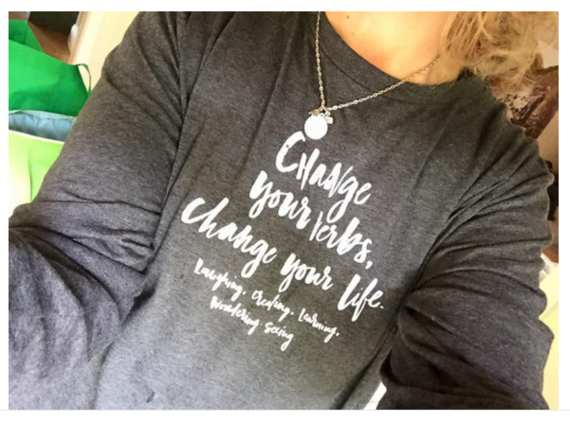 Tolerating, maintaining, doubting, arguing, hating.
Embracing, nurturing, believing, inquiring, loving.

When we change our verbs, we significantly change our lives.
I've known this for a long time, and have written books about it, but it took a heart attack in late January for the changes to stick:
In a moment's time, I went from over-scheduling to resting, from indiscriminate scrolling to chosen focusing, from mindlessly snacking to mindfully eating, from late night watching to early evening reading.
How can we do this without the heart attack?
Look at the verbs in your daily life. What are they? I am ____________-ing. How would you fill in that blank throughout your day? "I am fuming" or "I am laughing?" "I am losing" or "I am learning?" "I am negating" or "I am affirming?"
If you work in a company, your company probably has a vision and mission statement--what are the verbs in that? Many project plans and mission statements have words like "assess" and "determine." What if those verbs were "exploring" or "making real" or "doing" or "accomplishing" instead? Can you feel that momentum?
Language matters. The power of the -ing is huge, and largely invisible. Pay attention to it throughout your day. Set an alarm on the hour for a week or two and when it rings, make your -ing statement for that moment. See what it tells you. See how you can change that verb for a fuller, happier life.
We all have automatic responses to things, split-second motor recall that dips into neural pathways worn into ruts over time. And we react. What if we chose the verb "responding" instead of "reacting"? When you notice your first verb, work on your second. For example, what is a kinder, more soul-enlivening verb than fighting or arguing? It might be "inquiring" or "dialoguing." How does the tenor of an engagement with another human being change when we change those verbs? We step into relationship, and not away from it. We are no longer building walls against understanding, but structures of understanding. This takes a pause and recalibration until it becomes second nature.
3. Feel verbs in your body.
When you read the two lists that open this essay, what did you feel? Was there a weightiness to one, and a lightness to the other? Which would you prefer in your daily life? Feel your verbs in your body--some verbs are so, so heavy. Notice what you notice about your body's reaction to them. Make your life as light as possible.
4. Make a pact with a friend
Make a pact with a friend to notice and suggest alternatives to weighty, harsh verbs when you hear them from each other. This will help with your initial awareness, in particular.
Screaming, plodding, whining, complaining, ignoring, doubting.
Laughing, dancing, singing, thanking, acknowledging, knowing.

You choose your verbs. You change your life.