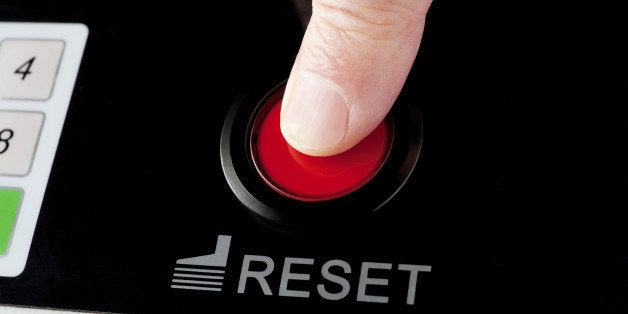 For years I had a small green table with four chairs sitting out on my New York City second floor apartment patio overlooking lower Fifth Avenue. It weathered icy winters, gathered dust in the spring, collected soot from the traffic below in summer and stood neglected most of the time. It was a table for dumping boxes and supplies but never for sitting around to enjoy a meal or conversation. It was always "too dirty!" and "why bother?" whenever anyone asked us if we enjoyed sitting outside.
We moved the table to the country, where it sits on our large deck overlooking an ample yard surrounded by tall trees instead of large buildings. It seems to look up at us with a sigh of relief, grateful to be rescued from its patio wasteland. There is a thin layer of spring pollen, easy to dust off, where a thicker coating of city grime never seemed to leave. For the first time in more than a decade, my husband. David, and I sat down at the table, drank coffee, read the newspaper and had a quiet chat this past weekend.
That little table and the four chairs made me think about the importance of making changes in your life when the view becomes too distorted, confining or taken for granted. Sometimes your need to reset your own table to make it function better for you and appreciate what you have around you more.
Now, rather than another piece of neglected clutter on a small city patio, the table has become a place to gather and relax, read and write. We can sip mugs of coffee in the morning sun and glasses of wine at sunset. We can listen to the morning birds in the trees and gaze at the evening stars in the sky. It's a settling place where we can sit and clear our minds, breathe in the country air and enjoy the view from a new vantage point.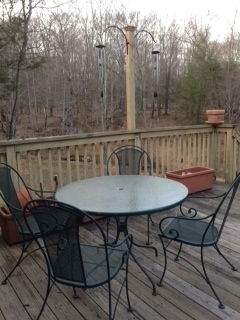 Everyone needs to reset their physical and mental vantage point every so often for a fresh outlook. It doesn't have to be a full-blown move or change; it can be a small adjustment. If you don't like the picture, reframe it. If things become too burdensome, take time to stop, clear and reset. It can the turn the table for the better.