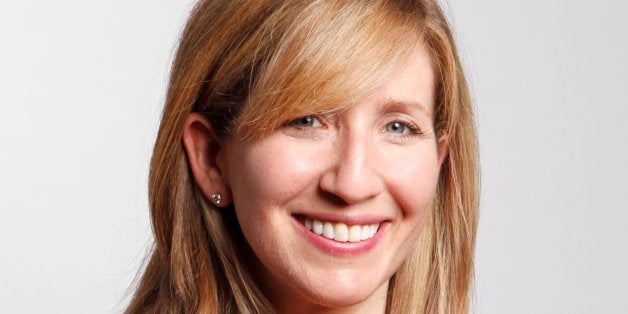 Change.org President and COO Jennifer Dulski wants to create "a world where no one is powerless." Her petition-hosting website is a good place to start: "Since we began tracking the number last year, more than 24 million people have experienced victory on our platform -- meaning they've signed a petition that has gone on to win, where the decision-maker to whom the petition is directed agrees to do what the petition requests," Dulski says.
The Huffington Post asked Dulski for her tips on creating a petition with the maximum impact. Here are the pointers she shared:
Dulski recommends petition-makers begin their call for action with a personal story. "If there's one common theme we see in winning petitions, it's that they are written from the heart. Explain how the issue at hand affects you personally."
Upload a photo or video to accompany the petition, says Dulski. "Our data shows that a Change.org petition is seven times more likely to succeed when it features a photo or video."
Find The Decision-Maker Who Matters
Not all petitions should go to President Barack Obama, or even your state senator; sometimes, the most objectively powerful person isn't the person with the most power over the problem you want to fix. "For instance, if your issue relates to parking in your city, your mayor or city council is probably better than your senator. Better yet, find the head of your town's transit department."
Dulski strongly encourages sending petitions to friends and family members who will support you, and asking them to share the petition in turn. "As your base of supporters grows, encourage all of your petition-signers to share with their friends. When a Change.org petition is shared more than 50 times, it's seven times more likely to win."
Make A Focused, Specific Request
There's not always a clear way to achieve big, broad ideas -- even if they're good ones. "Sometimes people will start noble petitions, like asking President Obama to end world hunger. The problem is it's not clear how President Obama can go about accomplishing what they're asking him to do. It would likely be more effective to make specific, actionable requests, like asking the community center in your town to accept and distribute food donations or asking a major food corporation to donate some of their products to the cause."
"What many people don't realize is that the many successful petitions on
Change.org are often small and local," says Dulski. "Forty percent of all winning petitions on Change.org have fewer than 200 signatures! You often don't need to find hundreds of thousands of supporters to create meaningful change."
Of course, Dulski accedes, it's easier to create a successful petition with fewer signatures if you're not petitioning a world leader or the head of a major corporation. "If you're petitioning your local school board or the coffee shop down the street, having a few dozen supporters might suffice."
"I wish people would reach out to the media more," says Dulski. "Journalists love covering Change.org stories; right now, the press mentions Change.org petitions more than 250 times a day around the world. Chances are, if you are getting some traction on your petition, your local TV station or newspaper will be interested in writing about it -- and media coverage doubles the probability of a petition winning."
Change.org even keeps a press team around to maximize petitions' chances of getting covered. "Many petition-starters do their own press outreach, [but] we also have an incredible communications team that's always on the lookout for petitions with viral growth, and they'll share those stories with national journalists."